With QB Jaden Mangini accounting for six touchdowns, La Jolla Country Day sails past Coronado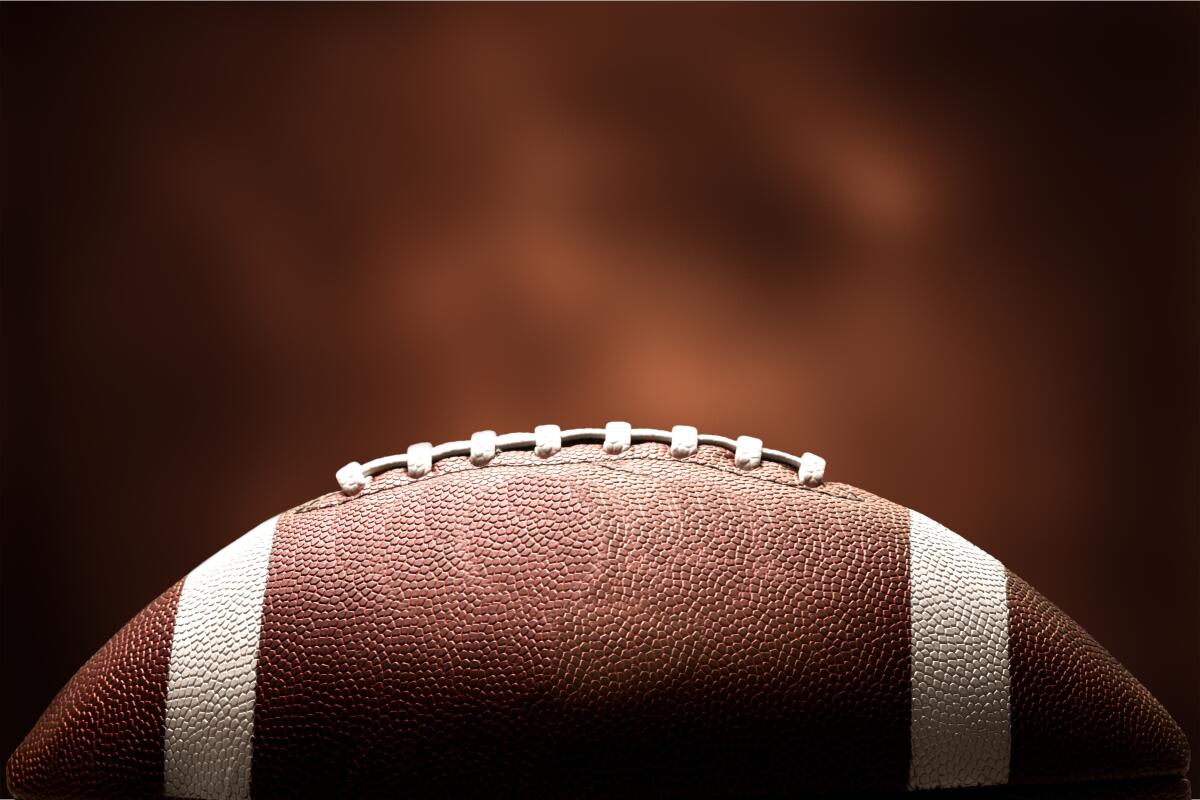 Meanwhile, La Jolla High falls at home to Rancho Bernardo.
La Jolla Country Day School's football team is beginning to live up to its high preseason expectations, winning its third consecutive game in Week 4.
However, the news wasn't as good for La Jolla High School.
Here's a recap of the action and a look ahead to the upcoming games for La Jolla's three high school varsity football squads.
La Jolla Country Day 48, Coronado 17
It's hard to determine whether La Jolla Country Day School's Jaden Mangini is a running quarterback or a runner who happens to throw passes.
Regardless, he has a nose for the end zone, and for the 3-1 Torreys, that's all that matters.
Mangini rushed for three touchdowns and threw for three more — including a Hail Mary pass to end the first half — as the Torreys crushed visiting Coronado on Sept. 8.
Get the La Jolla Light weekly in your inbox
News, features and sports about La Jolla, every Thursday for free
You may occasionally receive promotional content from the La Jolla Light.
"He's a really good football player," La Jolla Country Day head coach Tyler Hales said of his Naval Academy-bound senior. "Whether he's playing quarterback, running back, linebacker or receiver, he's going to make our team better whenever he's on the field. He makes everyone around him play better."
Though Mangini is headed to Navy as a linebacker, he has played both offense and defense in his high school career.
"He's not even playing defense right now, which is a testament to how well our linebackers are playing, how our D-line is playing, how our [defensive backs] are playing," Hales said.
Mangini went 11 for 16 passing for 145 yards against Coronado and carried the ball 18 times for 179 yards. His six total TDs gave him 15 on the young season.
"I just go wherever the team needs me," said Mangini, who had 191 yards at halftime to Coronado's 109 as a team. "We're versatile, and that scares defenses. We have a dawg O-line blocking for us, and we got guys making plays left and right."
Mangini got the Torreys on the board first with a keeper for 12 yards after scrambling away from the rush of the Islanders (1-3). He scored with his legs twice more — from 16 and 3 yards — on plays where he lined up to pass first.
With four seconds left in the first half, he scrambled and found senior wideout Madden Craig for a 37-yard Hail Mary and a 28-3 halftime lead.
"That's just Madden Craig making a play," said Mangini, who connected with five different receivers on the night, including Craig for a 31-yard TD. "I have total confidence in my wide receivers to make plays."
The Torreys' defense limited Coronado (1-3) to 3 yards total on the ground and racked up five sacks and two interceptions.
Junior linebacker Isaac Grassi picked up a fumble and ran it in from 20 yards out for a fourth-quarter touchdown.
Junior two-way lineman Luke Givens had three sacks.
"That's what it takes to dominate," Givens said. "We had the chance to make plays and we took them. We have some errors we've got to correct, but we're ready to go."
The Torreys next will go on the road to face Escondido Charter (2-1) at 7 p.m. Thursday, Sept. 14, at Escondido High School.
Rancho Bernardo 20, La Jolla High 6
The La Jolla Vikings dropped their second consecutive game as Rancho Bernardo (3-1) opened a 20-0 halftime lead with help from a second-quarter goal-line stand and then cruised to victory at La Jolla on Sept. 8.
Sophomore quarterback Hudson Smith started for the Vikings in place of injured senior Jackson Diehl and passed for 156 yards and a touchdown to Kai Fukuda.
La Jolla head coach Tyler Roach said Diehl, who was hurt during a Sept. 1 game against El Capitan, suffered a "severe ankle sprain" but not a "season-ending injury."
Roach added that "there is no firm expectation as to when he will return."
The Vikings (2-2) will try get back on track with a road game against Mission Bay (4-0) at 7 p.m. Friday, Sept. 15.
The Bishop's School
The Knights (0-3) had a bye in Week 4 and will next play at Mount Miguel of Spring Valley (4-0) at 7 p.m. Sept. 15. ◆
Updates
4:23 p.m. Sept. 11, 2023: This article was updated with new information and comments.
Get the La Jolla Light weekly in your inbox
News, features and sports about La Jolla, every Thursday for free
You may occasionally receive promotional content from the La Jolla Light.