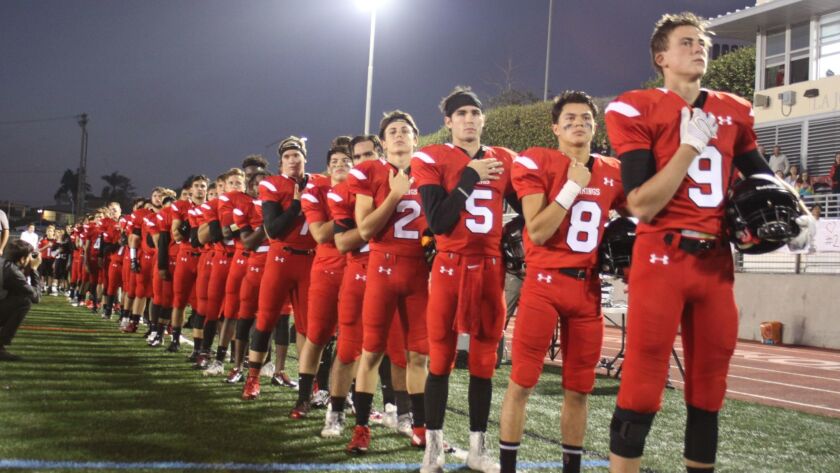 It was truly a night to celebrate at Gene Edwards Stadium Friday, when the La Jolla High School Vikings football team defeated the Kearny High School Komets 44-18 for their Homecoming matchup, Oct. 27on the Vikings home turf at 750 Nautilus St.
The evening began with a Senior Night ceremony, during which all the senior athletes and their families received a moment of recognition. Next came an explosive first half to the football game, when the Vikings led the Komets 34-6. The creative half-time show included floats and the announcement of Homecoming King and Queen, and then the game's second half ending 44-18 against a team that was 7-1 stepping onto the field. (The Vikings were 4-4).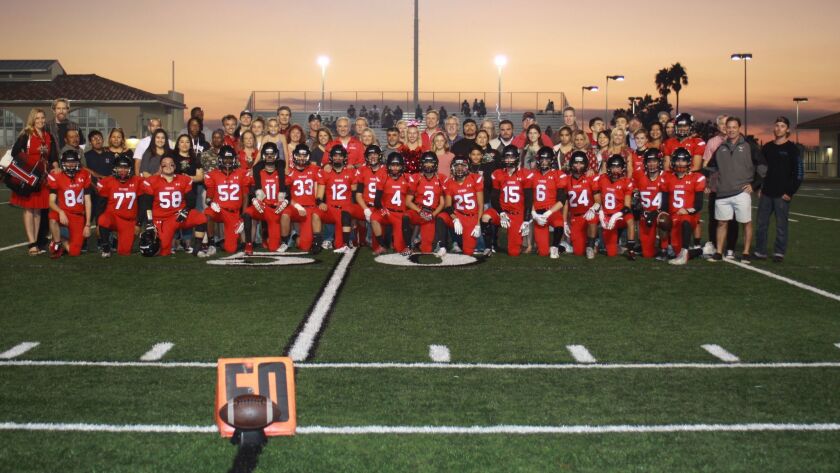 To take and keep the lead, the Vikings used a variety of offensive techniques, with reliance on junior Gabe Solis, who scored two of the Viking's first five touchdowns. Showing his dexterity, Solis scored one touchdown by pushing through the defensive line — running those last few yards with a Komet gripping at his jersey — and the other by catching the ball and running it almost 30 yards.
Similarly, when others scored, in some cases it was down-by-down progression, and in others, a Viking was waiting in the end-zone to catch a pass. A series of Komet penalties that lead to additional yardage and automatic first downs didn't hurt.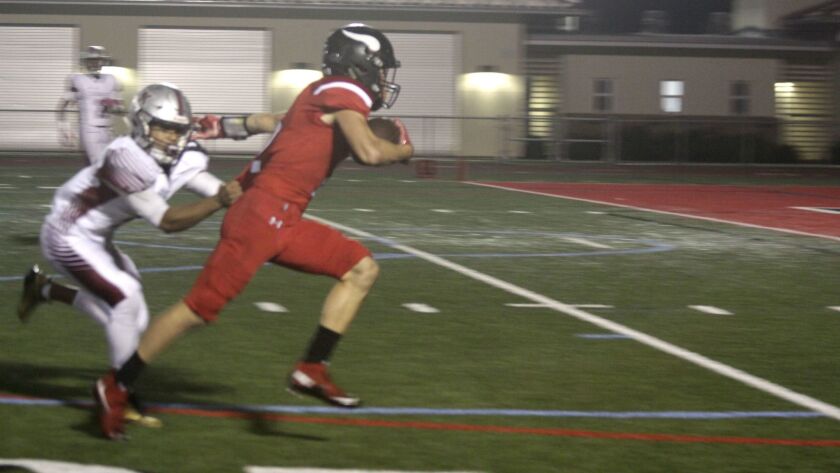 Of the win, Vikings coach Tyler Roach told La Jolla Light he was "really proud of my boys," and that the game played out as he envisioned.
"I knew my boys would play with a lot of emotion as it was both Homecoming and Senior Night!" he said. "We had a great week of practice and went into the game focused and locked in. We had an awesome crowd and I know my boys were excited to put on a show for them. We are excited to get back to work today and keep the momentum going as we prepare for a big contest this Friday against a good University City team, in a battle for the league title."
The Vikings take on the University City Centurions 6:30 p.m. Friday, Nov. 3 at 6949 Genesee Ave. ljvikings.com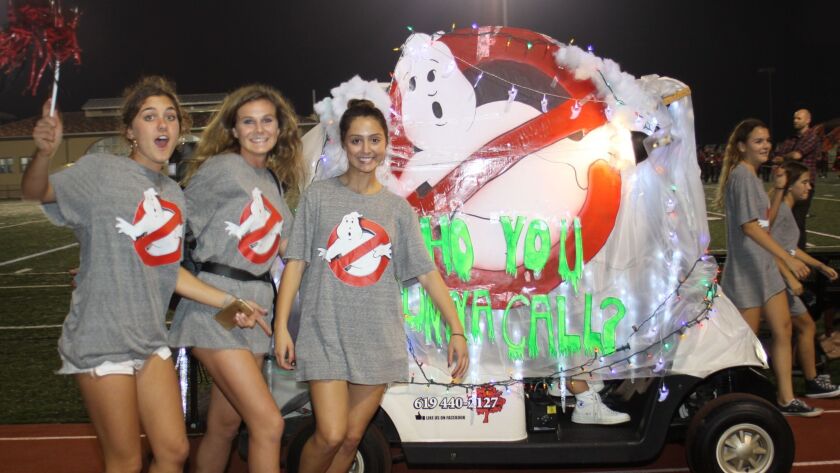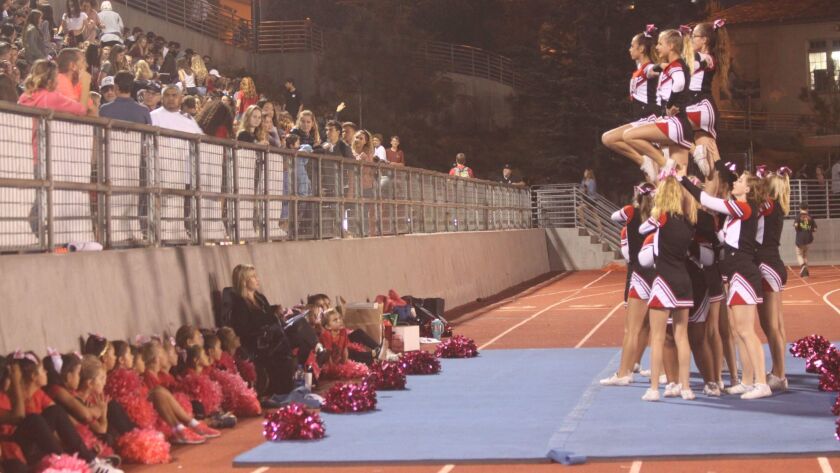 ---