Senior right-hander Tim Holdgrafer, the former Grossmont College standout who prepped at La Jolla High, recorded Cal Poly Pomona history on Friday, Feb. 22, 2019.

Opening Day across America provides optimism, unblemished records and a brief peek into the future of the season ahead.
Opinion / Guest Commentary / Our Readers Write: On any given day in La Jolla , I can walk one mile and see at least 50 or more motorized rental scooters strewn on the sidewalks, lawns and other City property.

Opinion / Guest Commentary / Our Readers Write: This update covers April-June 2019 and addresses the impact on La Jolla of commercial jet noise associated with the proposed $3 billion airport expansion and the FAA 's NextGen Metroplex RNAV flight path changes. ——— Airport Noise Authority Committee (ANAC) Meeting: April 17 ANAC met on April 17 with presentations by the Airport Authority (AA) and its consultants about the proposed $3 billion Airport Development Plan (ADP), the anticipated Environmental Impact Report (EIR) that should be released this summer addressing that expansion, and the Flight Path & Procedures/Part 150 studies about mitigating the jet noise affecting La Jolla. • Proposed Airport Expansion.

Point Loma-OB Monthly got in touch with Xerces Society volunteer Gina Feletar to learn the best ways to preserve the Peninsula's beautiful Monarch Butterflies: 1) Avoid pesticide use: Check-out the non-chemical options and ask your neighbors to do the same. 2) Plant organic native milkweed: When purchasing milkweed (a Monarch's sustenance), confirm with the nursery that their plants are not sprayed or pre-treated with pesticides.

With little information to go on, as of Monday (June 24), the San Diego Police Department issued an appeal to La Jolla businesses and residents with surveillance equipment facing Pearl Street near Cuvier Street to help solve the homicide of 20-year-old Nina Silver, which took place around 12:39 a.m.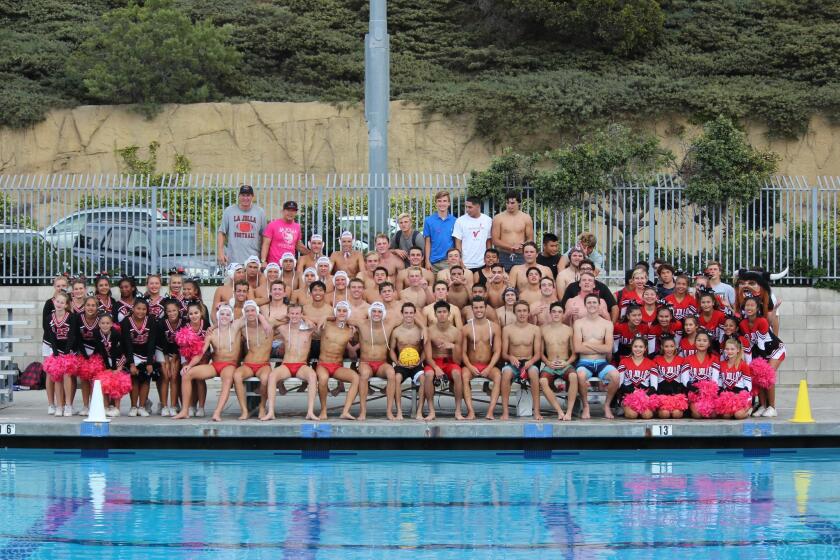 Tangle in the Tank II raises funds for for breast cancer research and the Susan G. Komen Foundation