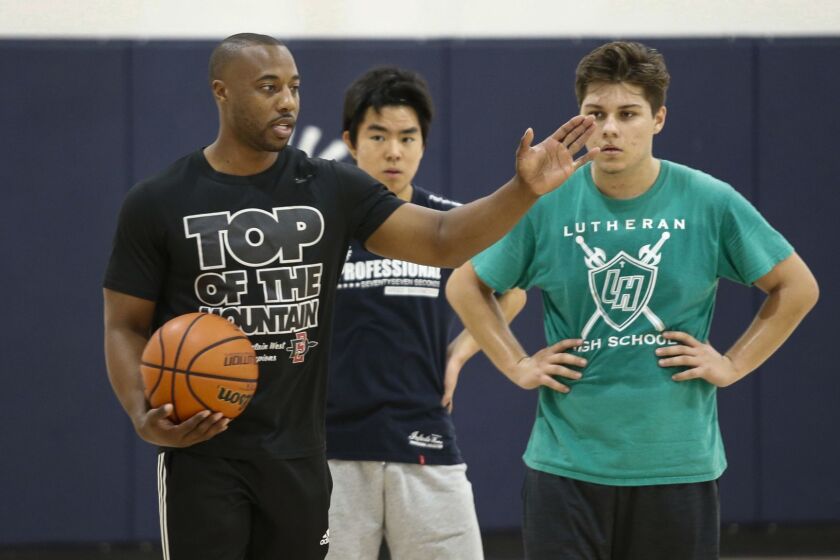 La Jolla Country Day School, looking for a new boys basketball coach, got more than 80 applicants from across the country.
The La Jolla High School Vikings football defense was strong during its opening home game against The Bishop's School Knights, Aug. 23, slowing plays big and small.

This year's high school football season begins with the local favorite match-up "Battle for Pearl Street," when the La Jolla High School Vikings take on The Bishop's School Knights, 7 p.m.

La Jolla High School sent both of its lacrosse teams to the CIF playoffs (girls and boys each cleared the CIF quarterfinals the weekend of May 10), and several other teams have already brought home titles.
Taking a jet ride instead of a bus ride from San Diego to Sacramento might have been the best decision of the week for La Jolla Country Day School in preparation for its CIF state Division III championship basketball game against San Francisco University on Friday, March 8 at Golden 1 Center.
Senior right-hander Tim Holdgrafer, the former Grossmont College standout who prepped at La Jolla High, recorded Cal Poly Pomona history on Friday, Feb. 22, 2019.

For the second year, La Jolla Youth Soccer's Impact Girls 2008 team made a deep run into the State Cup Soccer Tournament, but came up short in the quarter finals.

Opening Day across America provides optimism, unblemished records and a brief peek into the future of the season ahead.