La Jolla Youth Baseball (LJYB) is getting ready for the 2020 baseball season — its 68th season at Cliffridge Field. Registration is open for players ages 4-14 at ljyb.org. The league consists of five divisions; Shetland, ages 4-6; Pinto, ages 7-8; Mustang, ages 9-10; Bronco, ages 11-12; and Pony, ages 13-14. Each division is designed so players can develop their baseball skills while having a great time in a fun and positive environment. The league continues to enjoy consistent growth with year-over-year increases in registration of 10 percent for the past four seasons.
The proposed historic designation of the La Jolla Shores home of late oceanographer Walter Munk has raised objections from his daughter Kendall, who says he did not want such a designation and that renovations have made the home "not a historical structure."

After over a year of distance learning and more than seven months into the current school year, La Jolla's five public schools in the San Diego Unified School District welcomed most of their students back to campus April 12 as the district reopened from closures triggered by COVID-19.

When San Diego Repertory Theatre was struggling during the Great Recession in 2008 and lost its managing director, board member Larry Alldredge agreed to volunteer in the position until it was filled.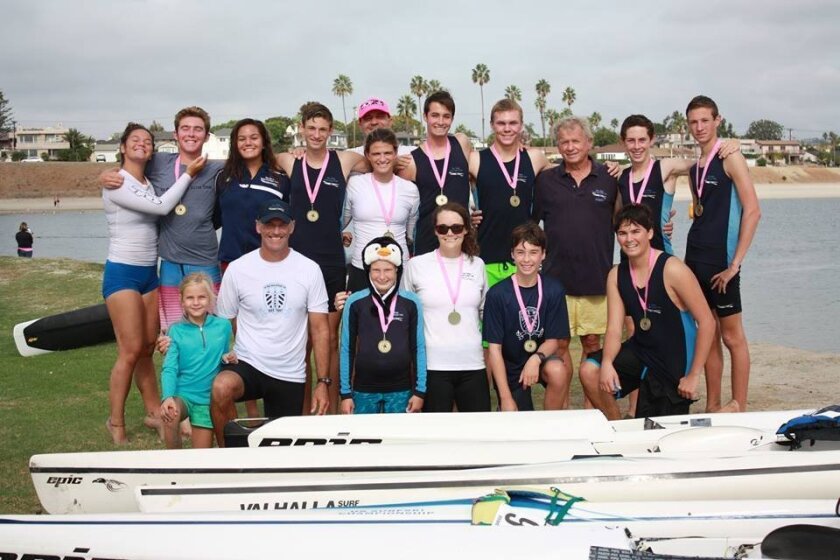 The San Diego Canoe and Kayak Team (SDCKT) is based on Fiesta Island in San Diego.