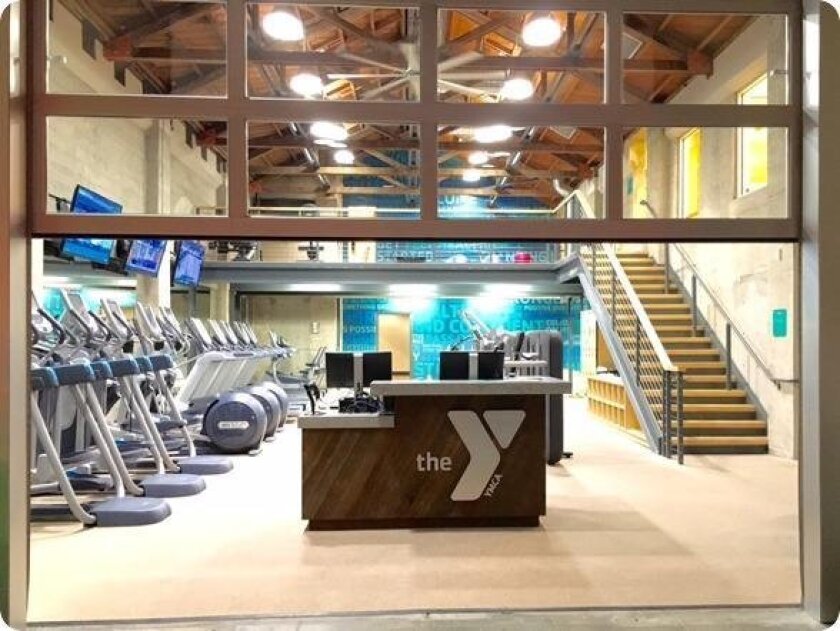 • BUSINESS SPOTLIGHT:
Our famous San Diego beach weather is coming soon and healthy living is on everyone's mind. Fortunately there's a new kind of happy hour coming to the Village that isn't about beer and chicken wings!
The newly-opened Shepherd YMCA Firehouse, located at 7877 Herschel Ave. in La Jolla will be hosting a free "Healthy Happy Hour" 3:30-6 p.m. on Wednesday, April 13, 2016 and the entire community is invited. The newly renovated facility will feature group exercise class and personal training demonstrations as well as booths from other healthy living partners that invite you to sample and experience their wares. Healthy Happy Hour partners that day include La Jolla Family Smile By Design, Beaming Café, Lorna Jane, Radin Chiropractic, Jonty Jacobs and more to be announced! More event details will be posted to ymca.org/lajolla
If you haven't yet experienced it for yourself, the new Shepherd YMCA features an open concept Wellness Center with state-of-the-art cardio and strength equipment as well as changing rooms with showers. Multi-purpose studios provide space for group exercises classes as well as youth programs like gymnastics and karate. The facility also specializes in small group training and premium classes as well as customized family and corporate wellness programs.
This project is all part of a larger Capital Campaign, which includes the expansion and renovation of the Y's main location on Cliffridge Avenue. After 50 years, the La Jolla YMCA is in dire need of a renovation. This summer, the branch launched extensive expansion and renovation project that will include the addition of a state-of-the-art aquatics center, a spectacular fitness facility, new locker rooms, as well as new childcare, day care and studio spaces.
Serving over 18,000 people per year at their location alone, 2,000 of whom receive financial assistance, the non-profit La Jolla YMCA relies on the support of the community.
• To learn more about their Y cause, visit lajolla.ymca.org
The Business Spotlight features commercial enterprises that support the La Jolla Light.
---