Memorial planned for Melissa Ratcliff
Woman crushed by car on Girard Avenue identified as San Diego Chamber of Commerce VP Melissa Ratcliff
The family of Melissa Bonney Ratcliff, the 45-year-old woman killed in a tragic accident on Girard Avenue this week, is inviting La Jollans to attend a memorial service in her honor, 5 p.m. Sunday, Oct. 12 at St. James by-the-Sea church at 743 Prospect St.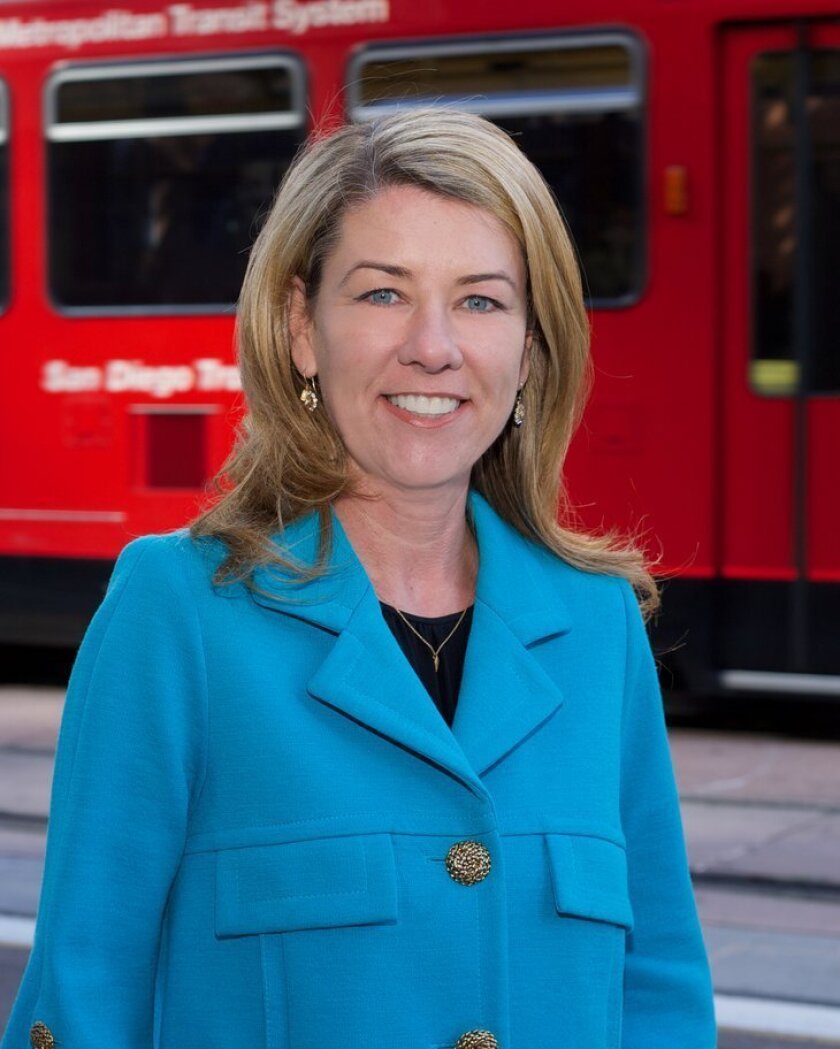 Ratcliff, who was struck by an out-of-control car driven by an elderly motorist in La Jolla, was an executive with the San Diego Regional Chamber of Commerce and a one-time aide to former Vice President Al Gore.
A La Jollan and mother of three young children, Ratcliff had parked in a diagonal parking space on Girard Avenue shortly before noon when a car driven by the 91-year-old woman backed out of a space across the street, continued across both traffic lanes and hit her, pinning her between the two cars, police said.
A San Diego police spokesman said the agency would have no additional comment on the investigation or whether the driver's license would be reviewed.
Jerry Sanders, the chamber president and chief executive officer, sent an email to chamber members today expressing "great sadness" over Ratcliff's death.
"Melissa was a well-respected and valued member of the Chamber team and will be missed by all of us," Sanders wrote. "We are all deeply saddened by her loss and send our thoughts and prayers to her family and friends."
Sanders said in a phone interview that Ratcliff had worked for the chamber for about six months and was in charge of four or five staff members. She served as the chamber's vice president of marketing and events.
"We were lucky to get her," Sanders added. "She was just incredible at messaging and communicating. … She helped train a lot of our folks. She was a tremendous mentor."
Ratcliff, who was divorced, was an "extremely dedicated mother," said Sanders, adding that her three children were regular visitors at the office over the summer.
Before joining the chamber, Ratcliff worked as a strategic communications consultant for 11 years and served as director of communications for the Broad Foundation. From 1999 to 2000, she was deputy director of communications for Vice President Gore and press secretary for the Democratic National Committee from 1997 to 1999. According to her LinkedIn profile, she was the DNC spokesperson during campaign finance and the Monica Lewinsky scandals.
Gore issued a statement Wednesday night that said: "Melissa was an integral part of our team in the White House. A loyal and dedicated colleague, her counsel, foresight and determination were indispensable. All of us who who worked with Melissa send condolences to her family."
Ratcliff lived in La Jolla with her children, Ava, Beckett, and Serena, according to her biography on the High Tech High website. She served as a director on the San Diego school's board.
A person who answered the phone at Ratcliff's home declined to comment.
Sanders said staff members at the chamber were heartbroken over Ratcliff's loss, but would take inspiration from their colleague to move forward.
"She held everybody's feet to the fire," Sanders said. "So, we're kind of following in her footsteps."
In addition, during this week's La Jolla Art & Wine Festival on Girard Avenue U.S. Bank is sponsoring a booth in honor of Ratcliff whee La Jollans can express their condolences to her family.
Staff writers Chris Nichols and Pat Sherman contributed to this report.
---