WindanSea Five-O! La Jolla surf club marks 50 years with events and exhibit
■ If You Go
What:
Exhibition commemorating WindanSea Surf Club's 50th anniversary
When:
10 a.m. to 4 p.m. daily, June 8-Sept. 1
Where:
California Surf Museum, 312 Pier View Way, Oceanside
Contact:
(760) 721-6876,
surfmuseum.org
Club Website:
windansea.org
By Pat Sherman
For nearly five decades, the legendary WindanSea Surf Club (WSC) has traveled the world in search of the perfect wave, nabbed countless trophies and accolades in their sport and helped enrich their community through service projects, including annual Day at the Beach events in which the club invites homeless and disabled children to surf, frolic and barbeque by the sea.
The club also helps keep people safe and on course during the annual La Jolla Rough Water Swim, and participates in various community beautification projects.
"It's like we're one big family," said Debbie Beacham (nee Melville), a 1982 women's world champion surfer who joined the WSC in the late '60s. "It's beyond competition and community service. WindanSea is our playground, and we all enjoy it together, and we take care of each other. ... Our kids grow up and become best friends."
Now, the roughly 175-mem- ber club that inspired several films (including 1964's "Muscle Beach Party") and documentaries (1969's "The Fantastic Plastic Machine") will get its due with a six- month, 50th anniversary exhibition at the California Surf Museum in Oceanside. The exhibit includes photos, trophies, surfboards, vintage WSC clothing and memora- bilia such as a wooden key to the City of Honolulu the club received during a trip to Hawaii just months after its inception.
The exhibition opens June 8 in connection with the museum's annual gala and fundraiser, during which eight commemorative WSC surfboards with the club's "Five-O" logo will be auctioned off.
The club will hold its 50th anniversary party Sept. 14 at the Catamaran Resort in Pacific Beach.
Road to Malibu
The bond Beacham speaks of was forged in 1963, when Chuck Hasley approached fellow surfers Mike Hynson, Skip Frye and Bill Caster about forming a club to compete in the Malibu Surfing Association Invitational.
Surfers from across the state were eager to join the competition, as the famous break at Malibu's Surfrider Beach (today Malibu Lagoon State Beach) was to be altered for use as a yacht harbor (the surfers prevailed and in 2010 it became the world's first surfing reserve).
To participate in the contest, however, Hasley and his friends first had to belong to an established surf club.
With some creative promotion by local public relations professional and surfer Thor Svenson (who became WSC's first executive director), the four surfers convinced Malibu Surfing Association's president that they were in fact a legitimate club, and were allowed to enter the competition.
After recruiting an impressive crop of surfers to join them, the nascent club crammed a chartered bus with surfers (and beer), making the trek to Malibu around 4 a.m., Aug. 25, 1963.
Though legend has it that several WSC members were too hungover to compete in some of the day's first events, "WindanSea went there and totally dominated," recalled surfboard shaper and longtime WSC member Hank Warner, who credits the club with helping change the image of surfing in the 1960s.
Though founder Chuck Hasley passed away in 2004, his son, Chip, who now serves as club vice-president, said WSC won five of the six individual trophies at Malibu (with the top honor going to Chart House restaurant founder and WSC member Joey Cabell), as well as the paddle contest and overall team trophies. The barely-formed (and barely standing) WindanSea Surf Club was on the map — in a big way — and its members realized they had to get as serious about their image as they were about their sport.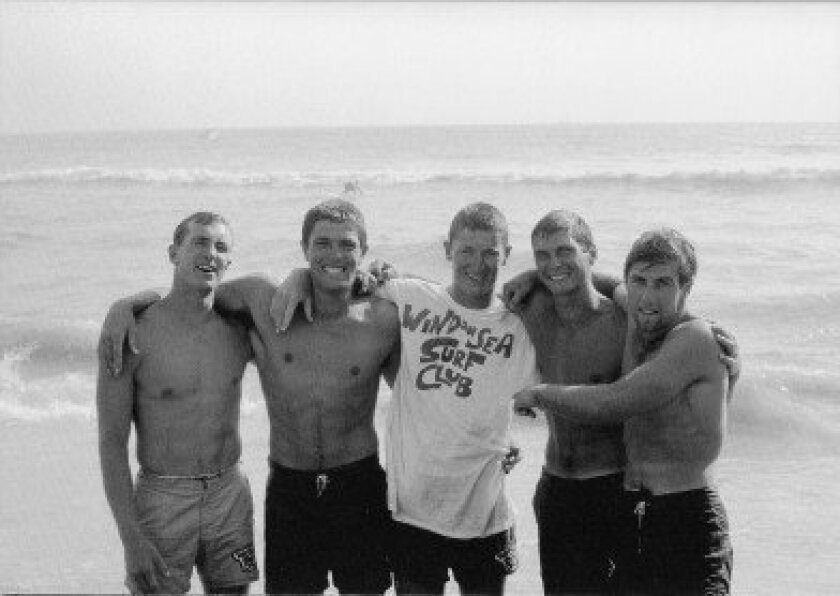 Enter Thor Svenson
"Thor was a genius in terms of marketing and public relations," recalled Beacham of the native Swede, who passed away several years ago at his home in Sydney, Australia. "He basically took a bunch of wild and crazy people and decided to create something fantastic."
To upgrade WSC's image, Svenson outfitted club members in suit jackets and ties (a la early Beatles attire), so that they would be suitable to address the mayor and city council — a neces- sary evil, given the city's plan to boot surfers from all local beaches, leaving them only with Pacific Beach's then less-than-desirable Tourmaline Surf Park.
"Thor created this brand," Beacham said. "It was the beginning of surf clubs having some kind of a pull."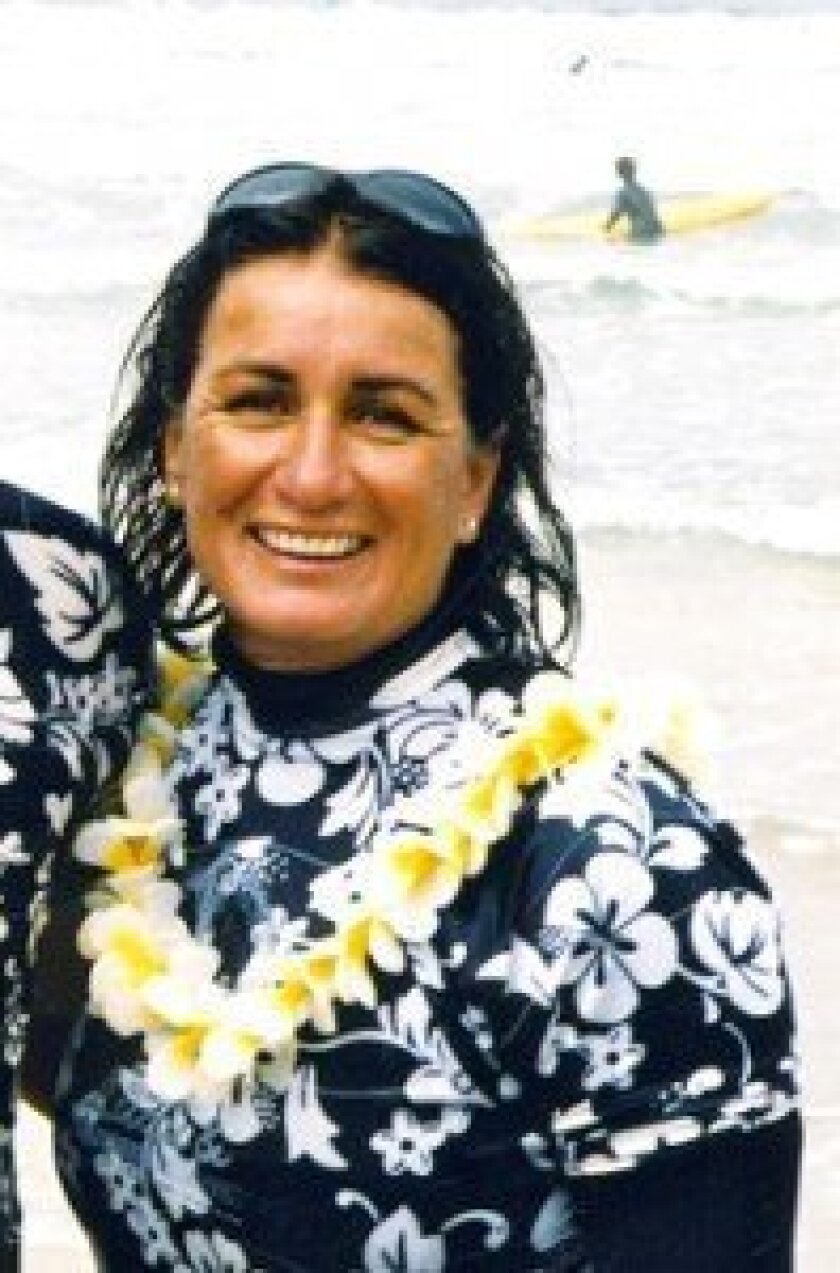 Beyond Malibu
The near sweep at Malibu afforded the club enough credibility to enter (and win) other contests in Huntington Beach, Makaha, Hawaii and elsewhere — and to be ranked among the best surfers on the planet.
"They went on to form other affiliated clubs across the world," Hasley said, noting former WSC chapters in Baja and Australia.
WSC members, including Cabell, Rusty Miller (
read
story,
here
), Phil Edwards, L.J. Richards, Butch Van Artsdalen and many others, would become surfing legends, winning a number of prestigious titles. Founding club member Hynson was one of two surfers featured in the most famous surf movie ever made, 1966's "The Endless Summer."
'Barneys' need not apply
As the club's prestige grew, it also became selective about who it admitted, Beacham recalled.
"We've always had these long-standing criteria," she said. "We put people in the hotspot and grill them a little bit, make them tell us why they should be in the club ... Like you have to go to the community service events, carry the banners and pick up trash."
Of course, prospective members also had to be pretty impressive surfers.
"Some (club presidents) have been tougher, requiring people to surf exceptionally well or to be somebody who really surfs WindanSea or who embodies the soul of what the club represents," Beacham said. "Like you can't just be what they call a 'Barney' (novice surfer) or have paddled out at WindanSea a number of times and just apply."
Breaking waves — and boundaries
Hasley recalled WSC's 1965 expedition to the island of Todos Santos, off the coast of Ensenada, Mexico. It was the first time anyone had surfed the now famous break.
"You didn't have satellite imagery then," Hasley said. "They went out into uncharted waters in a fishing boat and ... found a surf break. It showed the organizational skills of the club."
WSC's 1967 surf tour of Australia, New Zealand, Tahiti and Fiji was chronicled in the 20th Century Fox film, "The Fantastic Plastic Machine," which boasts that "the most out-of-sight surfers" around "belong to the No. 1 team — the WindanSea Surf Club."
However, while the Aus- tralians were getting a first- hand education in Califor- nia surf culture previously accessible only in the tunes of the Beach Boys and Jan and Dean, and via the "beach party" films of Frankie Ava- lon and Annette Funicello, WSC members were being exposed to the Aussie's use of the short board.
"There was quite a lot of cross-cultural input going on," Hasley said. "The club kind of brought back some of the designs and input from the Australians and it changed surfing."
In a way, several members say that cross-cultural exchange temporarily backfired on the club, and the sport of surfing, leading to WSC's near demise in the '70s.
Warner said it was difficult to make the transition from long to short boards, and many WSC members "lost their surf stoke" when they went off to college or started families.
"It kind of peaked in the early '70s, and everything went underground," Warner said, noting some of WSC's best surfers — including Svenson and his organizational prowess — left for places like Hawaii or Australia.
However, as the '80s ap- proached so too did a revival of the long board, which accompanied the reincorpo- ration of WSC — something Beacham was heavily in- volved in, and which coin- cided with the pinnacle of her own surfing career.
Club members still compete in California's Coalition of Surfing Club events, though these days some now prefer the camaraderie and community service aspects of the club.
"Sometimes a guy might show up at a contest that you haven't seen in 20 or 30 years," said charter member and current executive director, Harold Reid, 71, who still considers WindanSea to be one of the top three or four surf spots on the West Coast.
"It's a break you should surf if you're going to go surf Hawaii," Reid said. "The way that it sets up, the way it stands up and rolls over when it breaks is closer to Hawaii than a lot of breaks. It's just a great wave. It gives you everything you want."
---