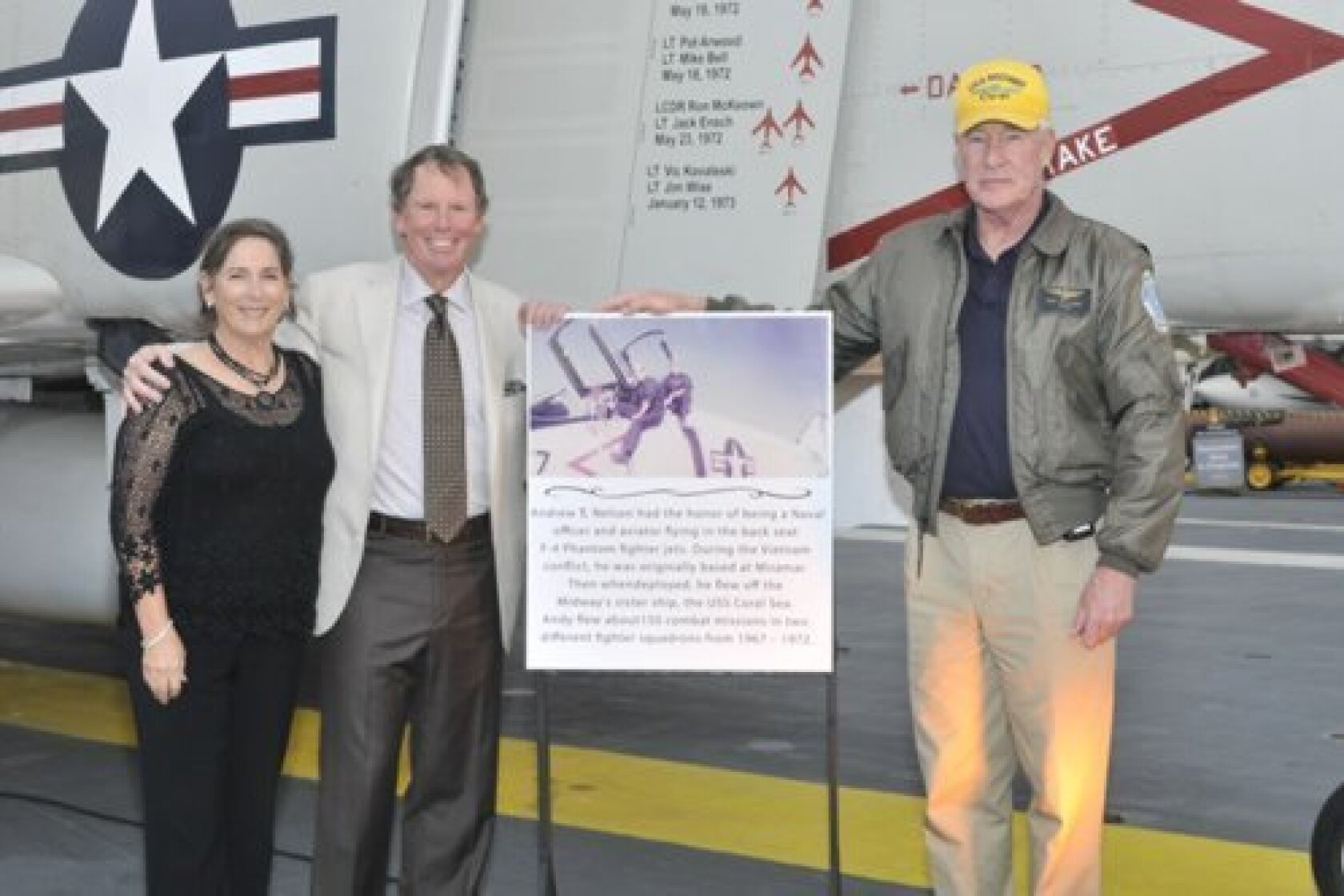 Photo by McKenzie Images
()
Photo by McKenzie Images
()
Photo by McKenzie Images
()
Photo by McKenzie Images
()
Photo by McKenzie Images
()
Photo by McKenzie Images
()
Photo by McKenzie Images
()
Photo by McKenzie Images
()
Photo by McKenzie Images
()
Photo by McKenzie Images
()
Photo by McKenzie Images
()
Photo by McKenzie Images
()
Photo by McKenzie Images
()
• PHOTO GALLERY:
Click on the
NEXT>
button above to see 13 photos from the Willis Allen Real Estate gala on the USS Midway aircraft carrier.
Willis Allen Real Estate recently reached the milestone of 100 years of continuous business in San Diego County. To celebrate the momentous occasion, the company hosted a party on the flight deck of the
USS Midway
aircraft carrier on April 18, 2014. The soiree was in appreciation of its 240 agents and staff, "without who the company would just be a building and the company's ideals would just be words," Willis Allen stated in a press release.
The
USS Midway
has special meaning to Willis Allen Real Estate President/Owner Andrew E. Nelson. Nelson had the honor of being a Naval officer and aviator flying in the back seat of the F-4 Phantom during the Vietnam War — the same plane that is currently parked on the flight deck of the USS Midway. Nelson was originally based at Miramar, and when deployed, he flew off the Midway's sister ship, the
USS Coral Sea
Nelson flew about 150 combat missions in two different fighter squadrons, 1967-1972.
Willis Allen Real Estate was among the first to use the Internet to market listings and connect with clients and the network of agents, buyers and sellers. They are founding members of international affiliations that have secured high-end listings and delivered international buyers to San Diego. Willis Allen continues to be a family owned, San Diego-specific real estate firm, but with international reach. Per agent production is among the highest in the nation.

For information about Willis Allen Real Estate, visit
willisallen.com
---