We Olive greets fall with taste events and new menu in La Jolla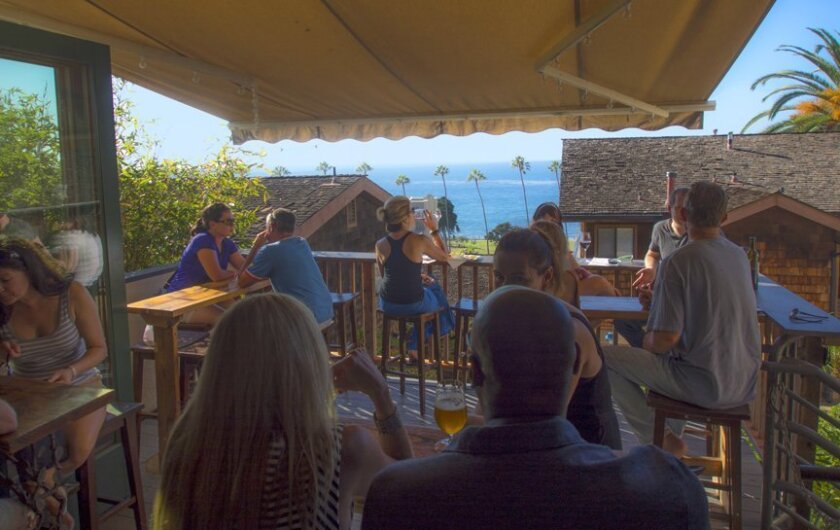 • BUSINESS SPOTLIGHT:
We Olive's general manager Chris Swain said the new season begs new experiences and flavors, and his tasting room stands ready to oblige.
"We recently poured five new fall wines for our guests, and they sampled new dishes," Swain said. "We've expanded our food service to include fresh, hot paninis, flatbreads, salads and cheese plates in our wine bar."
Throughout the year, We Olive in La Jolla offers wine- and olive oil-tastings and educational events where guest speakers share their passions for California olive oil and wines. We Olive's staff (a blend of sommeliers, culinary graduates and retail experts) enjoy educating visitors.
"Our idea is to create simple, healthful dishes that feature products we carry in the store," Swain said. "We also bring olive oil products to the table and spend time teaching guests about the health benefits of extra virgin olive oil."
New menu items include a flatbread topped with sweet balsamic mustard, shaved gruyere cheese, smoked duck, crispy arugula, olive oil and aged balsamic.
"We also offer a delicious Burrata Caprese with flat leaf basil, an assortment of colored tomatoes, olive oil and blackberry balsamic," Swain said.
The shop's focus is to showcase artisan farmers throughout California's wine and olive growing regions. Rather than focus on the big corporate companies, We Olive seeks the small ones and touts their strengths to guests. "We may only get three cases of a particular wine, so we're a great place to find that hidden gem," Swain said.
We Olive has grown rapidly since opening in 2012. "Our goal is to make We Olive a neighborhood place where locals can connect on a regular basis without having to spend a fortune," Swain added.
Tuesday and Wednesday nights are geared to La Jolla residents.
"Every Tuesday we do happy hour from 4-8 p.m. and people living in La Jolla can show us their I.D. and receive a 10-percent discount on their retail purchases," Swain said. "Each Wednesday from 3-7 p.m., all of the wines we serve by the glass on our list (of three dozen) are half price."
We Olive also has a guest rewards program. Names are collected at the register and every dollar spent earns a point. When guests earn 250 points, they receive a $20 voucher for use in the store or the wine bar.
— We Olive at 1158 Prospect St., La Jolla sells California premium artisan wines, olive oil inspired tapas and craft beers, hosts food events and provides free tastings of all of its California extra virgin olive oils, vinegars and gourmet foods.
The store is open 10 a.m. to 8 p.m. Sunday-Thursday; 10 a.m. to 9 p.m. Friday-Saturday. Happy Hour: 4-7 p.m. Monday-Friday ($3 off glasses of wine, $7 off bottles of wine, $2 off craft beer). The wine bar and kitchen are open at 11 a.m. daily.
The kitchen closes 30 minutes before closing time each day.
• (858) 551-8250
The Business Spotlight features commercial enterprises that support the La Jolla Light.
---