Volunteers sought to survey La Jolla Marine Protected Areas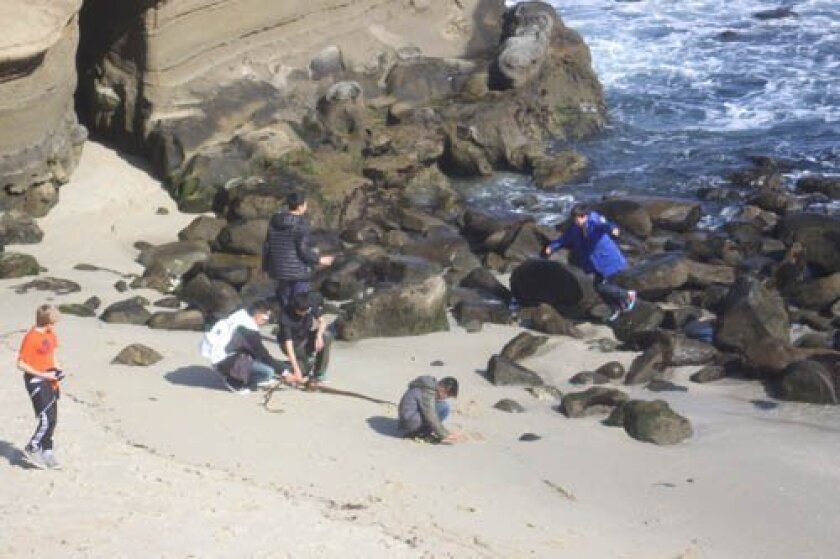 By Ashley Mackin
San Diego CoastKeeper and Wildcoast are teaming up to host a Marine Protected Area (MPA) Watch volunteer program on Feb. 8 in La Jolla.
"What I'd love to have is all these people who live in La Jolla — who love La Jolla and care about La Jolla and spend a lot of time along the water — to come out and learn how they can help us," said Kristin Kuhn, Community Outreach director for San Diego CoastKeeper.
The training session will explain what a MPA is (though Kuhn said, in short, a MPA is like a state park, just in the water at beaches and wetlands; where the mean high-tide line is; and how to record observations in a way MPA Watch can use the data.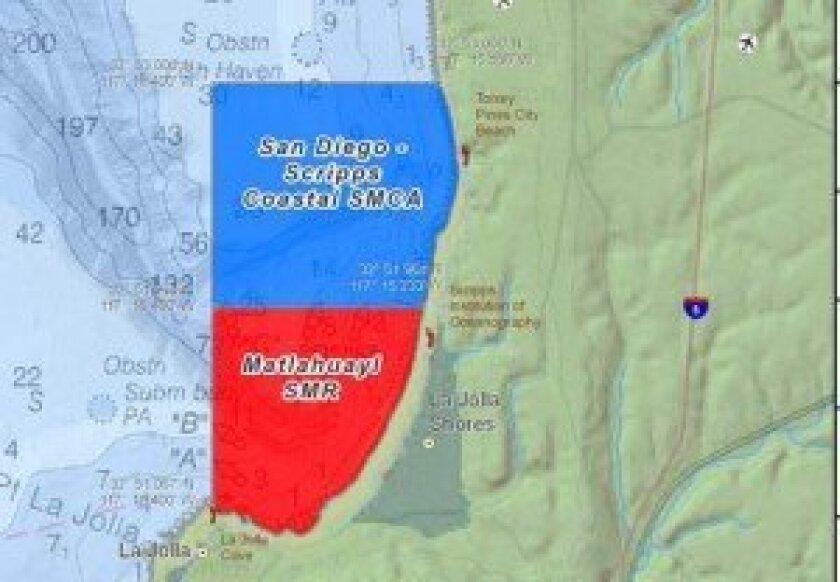 La Jolla has two MPAs, one that spans from the Cove to Scripps Pier and another that spans from Scripps Pier to Torrey Pines Beach. There are 11 MPAs in San Diego County.
Volunteers, once trained, will be asked to stand at points across or walk along the mean high tide line and look out toward the ocean and record human activity and then submit their findings for a survey.
Zach Plopper, a representative for Wildcoast, said human activity below the mean high tide line often consists of joggers, children making sand castles, shoreline fishing (where permitted), surfing, kayaking, swimming and bodysurfing.
"The point of these surveys is to help us understand how humans use MPAs and building this body of knowledge that will be used in the five-year review of MPAs in 2017 so we can identify trends in their use," Kuhn said.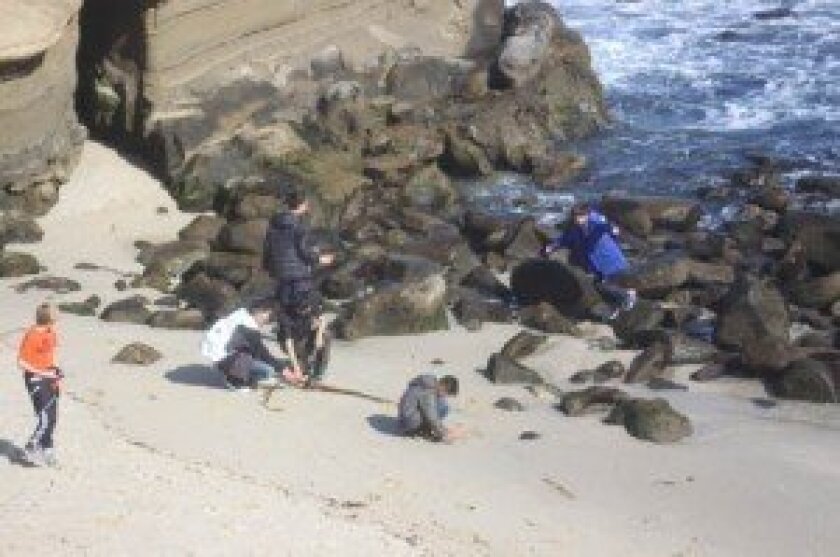 She added that the hours are flexible and that volunteers can contribute as much or as little data as they'd like. "Any input is valuable," she said. "You don't have to do at the same time every day or a certain amount of hours. When the information is random, it shows different trends."
The way information is recorded will be different for each MPA, Kuhn noted, and the training received for the La Jolla MPAs could only be applied in those areas. Those who want to volunteer for a MPA Watch survey for any other area would have to go to a different training session. "When people realize they are in a Marine Protected Area, they think they can't take anything (shells, rocks, fish). That's not true across the board. In some MPAs you can fish, but the regulations are different at each," she said.
In 2012, the state of California expanded the Marine Life Protection Act to include adopting MPAs. Originally causing some confusion among residents, signage was posted indicating what is allowed in the newly defined MPAs and what isn't. The five-year review will be the first to evaluate the state regulations in place today.
Hoping the training sessions will alleviate any confusion, Plopper said one of the goals for volunteers is to become educated, and then, in turn, explain MPAs to those who are confused. Volunteers will not be asked to approach people who might be illegally taking or engaging in activities not allowed under a particular MPAs regulations.
If you go
■ What: Marine Protection Area Watch training session
■ When: 9 a.m. to noon, Saturday, Feb. 8
■ Where: Sumner Auditorium of Scripps Institute of Oceanography, off Kennel Way in La Jolla
■ Register: Training session is free, but registration is required at
SDCoastKeeper.org
Click on 'Volunteer Opportunities' under the 'Act' heading
---