La Jolla High School girls golf team No. 1 in Western League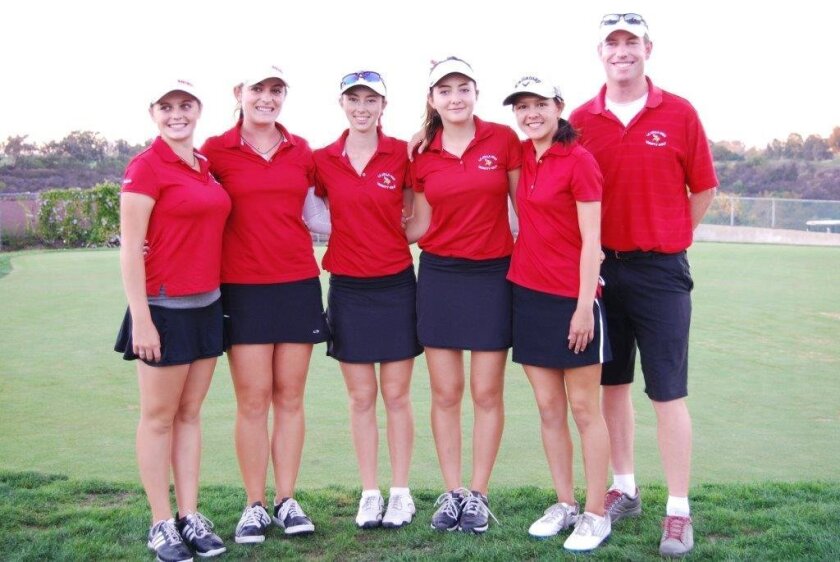 Continuing to pick up steam from their consistently strong season, the La Jolla High School Girls Golf team is headed to CIF, and will do so in the No. 1 spot in the Western League. Finishing with a league record of 12-1-0 and an overall record of 12-7-0, the Lady Vikings enter the Nov. 4 and 6 contest hot off the heels of the Oct. 21 and 23 City Conference Girls Golf Tournament.
During the City Conference tourney, three of the top five finishers were Lady Vikings: Daniela Anastasi (No. 1) Madeleine Garay (No. 2), and Waverly Whiston (No. 5). Rebecca Ryan and Gabi Anastasi round out the top 10, at No. 9 and 10 respectively.
Because of their performance, Daniela Anastasi, Garay and Whiston were selected to Western League First Team, and Ryan and Gabi Anastasi to Western League Second Team.
Coach Aaron Quesnell said, "Overall it was a great performance by the girls. The city tournament win resulted in our third Western League Title in a row. The girls are hitting their stride at the perfect time, as the CIF Championships at Admiral Baker are a few days away. If they play like this at CIF they could advance to CIF Regionals for the first time as a team.
---