Vets enjoy surfing at La Jolla Shores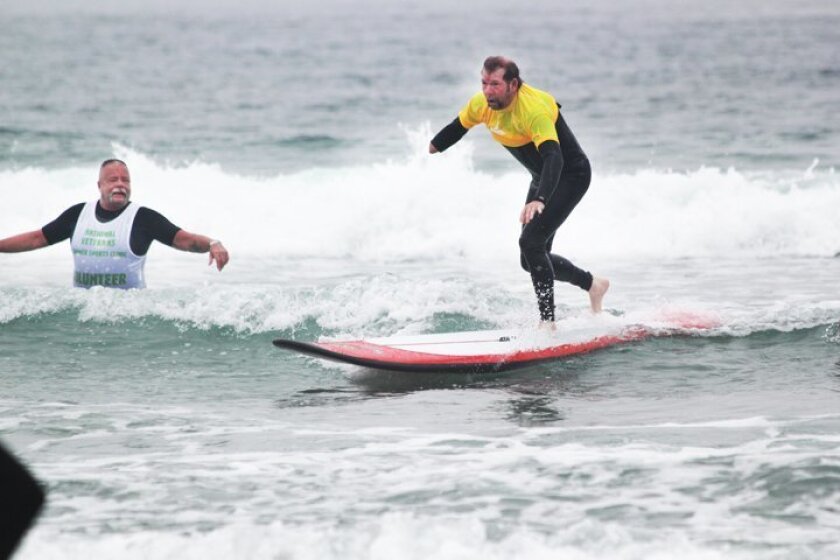 More than 100 injured military veterans are in San Diego Country this week to take part in the National Veterans Summer Sports Clinic. The events included sailing, kayaking, cycling and surfing.
A few dozen of the veterans braved the surf on Monday at La Jolla Shores, including David Piper, who was visiting from Salt Lake City.
"The summer before last I went water skiing for the first time, but it took me a little time to get used to that rope," said Piper, who lost his right arm in an industrial accident. "That's what's happening here. Each wave I'm feeling something a little different and learning each wave and each time where I'm going wrong and what to do to adjust to each wave. By the end of the day, I think I'm gonna be able to come in good."
The week-long event, which also includes 25 active-duty volunteers, will conclude Friday. It is hosted by the Veterans Affairs San Diego Healthcare System.
Admission is free and the public is welcome. More information is available at:
www.summersportsclinic.va.gov
.
---