Business Spotlight: Valente Hair & Co salon in La Jolla offers 'luxury for everybody'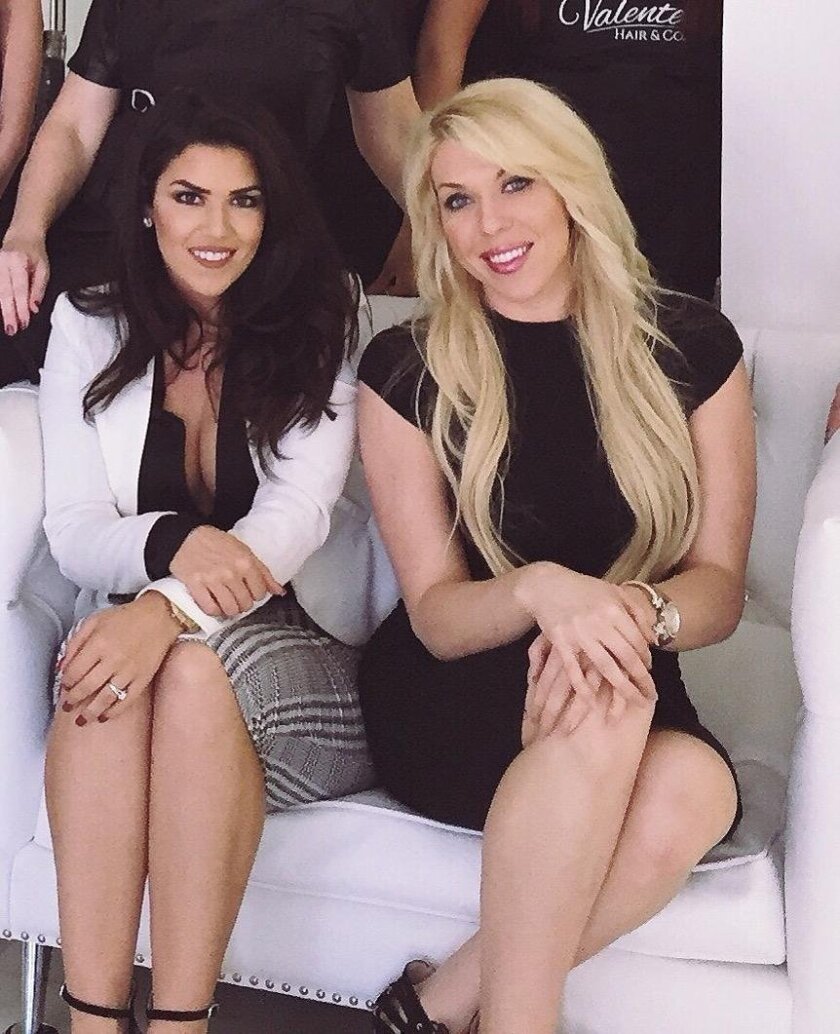 • BUSINESS SPOTLIGHT:
Launching Valente Hair & Co salon in La Jolla in February, then seeing it immediately become successful, is an impressive feat for a 25-year-old woman. It's less surprising, however, when you consider that owner and CEO Lauren Valente — who grew up in San Diego — did the same thing a few years earlier in Italy.
"I graduated from Paul Mitchell School in 2009 and went to Italy shortly after that," Valente explained. "I had a salon in Naples for all of the women who were living there at the military base and couldn't find a place to get their hair done. I'm very driven and I'm an entrepreneur, I always have been since I was younger."
Valente, who was just 20 years old at the time, went to Naples with her dad John, an architectural engineer for the military, and they stayed for about three and a half years.
Back in San Diego two years ago — she grew up splitting time between America's Finest City and Phoenix, Arizona and graduated from Patrick Henry High School — Valente began rebuilding her cliental base and planning to start a stateside salon. It all came together when she and her dad were driving past the location at 7722 Girard Ave. one rainy day.
"We happened to be in La Jolla and we saw this location was available. With the brick building, it gave us that feeling of the New York lifestyle, which is the glamorous Manhattan appeal," Valente said. "And what's a more beautiful area than La Jolla? The location is probably the No. 1 reason why we've attracted so many clients."
Valente got her corporation up and running in June, signed her lease in August and the salon opened its doors less than seven months later on Feb. 9.
Business is already booming, and it's not just thanks to the great location. In addition to a big social media presence, it is the salon's customer service that makes it one of a kind. "There's nothing like this in La Jolla," Valente said. "It's really a very luxurious, modern, exclusive style. Everything is white. Everything is catered to people being comfortable."
The salon has massaging recliners in front of the wash sinks, and snacks like chocolate, as well as Champagne and wine, are complimentary for customers. Another interesting feature is the availability of master stylists for top dollar but also junior stylists, who are training with the masters and provide a more affordable option. And customers at either price level will enjoy all of the comforts of a high-end salon. "It's luxury for everybody, that's our slogan," Valente said.
Valente Hair & Co carries the top, celebrity-endorsed hair products and provides additional services including one that Valente said is unique to her salon. "You can actually rent out the salon for your bridal party. Hair, makeup, nails, Champagne, hors d'oeuvre and transportation to and from your event with a junior stylist who will follow you there and make sure your look is maintained throughout the whole entire wedding."
• Valente Hair & Co, 7722 Girard Ave., La Jolla
• Hours: 9 a.m. to 5 p.m. Mondays; 9 a.m. to 6 p.m. Tuesdays,Wednesdays; 9 a.m. to 8 p.m. Thursday-Saturday
• Phone: (858) 230-7574
• Facebook: www.facebook.com/valentehairco/
— The Business Spotlight features commercial enterprises that support the La Jolla Light.
---