USS La Jolla: So long, farewell ...
Parting Salvo: La Jolla Town Council bids farewell to Village's namesake vessel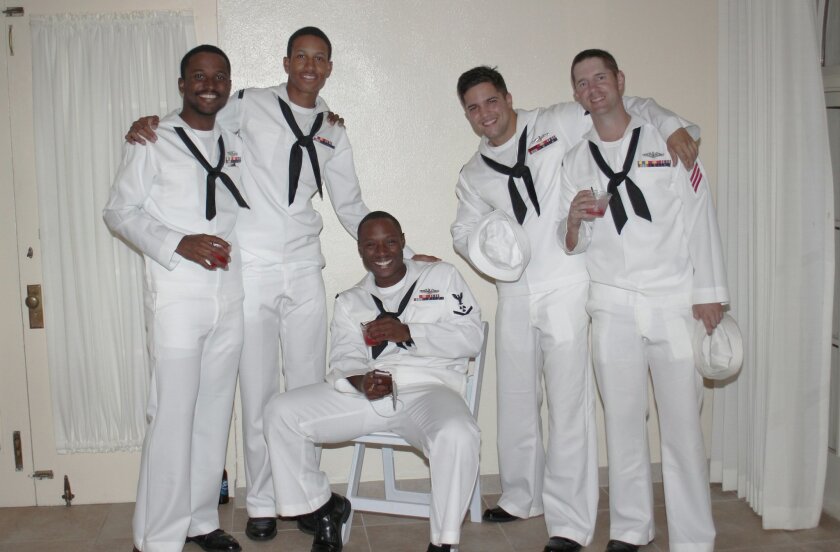 The La Jolla Town Council (LJTC) hosted a roaring send-off party for the crew of the seagoing vessel bearing the community's name, the USS La Jolla fast attack submarine, Oct. 21 at La Jolla Woman's Club.
The submarine, which went into service in August 1979, stopped in San Diego last week en route from its Pearl Harbor home base to the East Coast, where it will be decommissioned after 33 years of service. The sub will be moored at Naval Support Activity Charleston in South Carolina and used for training purposes.
During the Woman's Club event, more than 100 invited guests and about 100 crew members listened as elected officials presented Commanding Officer Kevin Roach with framed proclamations and certificates of appreciation — displayed several days later in the USS La Jolla's wardroom (where officer's eat).
Presenting the ship's 80-pound bell to David MacVean, board chair of the Maritime Museum of San Diego, Roach's voice choked with emotion.
"I hope this bell just reiterates how proud we were to serve on La Jolla, the ship named for this great township, and how much we're going to remember Mrs. Wilson and her contribution to this great ship," Roach said. (The late Shirley Wilson, a former La Jolla restaurateur and beauty salon owner, sponsored and christened the ship. Her husband, the late San Diego Congressmember Bob Wilson, suggested the ship be named after the Jewel by the Sea in 1976, when its keel was laid.)
MacVean said the Maritime Museum was honored to accept the bell and would display it proudly and prominently.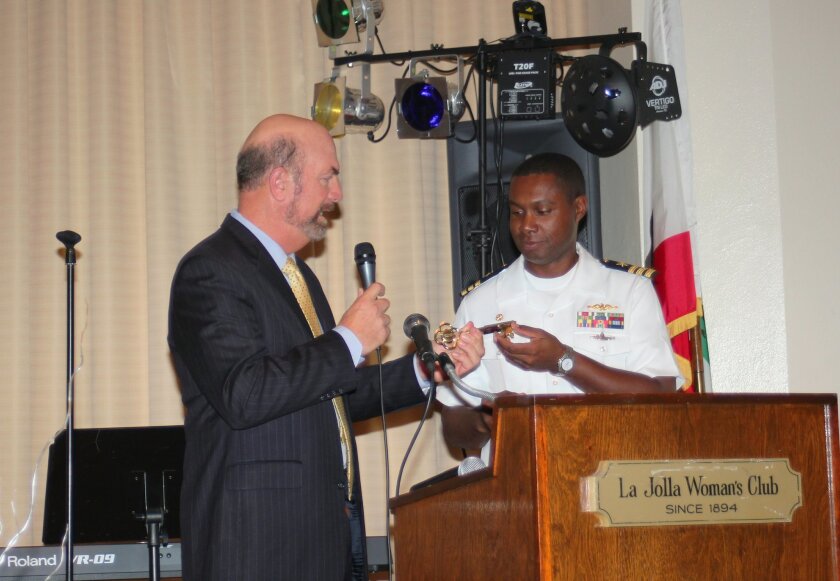 In turn, LJTC President Steve Haskins presented Roach and his crew with the first "Key to the Village of La Jolla," a new Town Council tradition.
Also addressing Roach, Darnisha Hunter, who handles veterans affairs for the mayor's office said: "I know you guys are going to be separated because of the decommissioning, but your sacrifice, your family sacrifice, is not forgotten. We thank you for giving up so much for us."
Mayor Kevin Faulconer and the San Diego City Council proclaimed Oct. 21, 2014 "USS La Jolla SSN-701 Day in the City of San Diego," City Councilmember and La Jollan Sherri Lightner announced, adding that she was once invited to tour the USS La Jolla but had to bow out due to claustrophobia.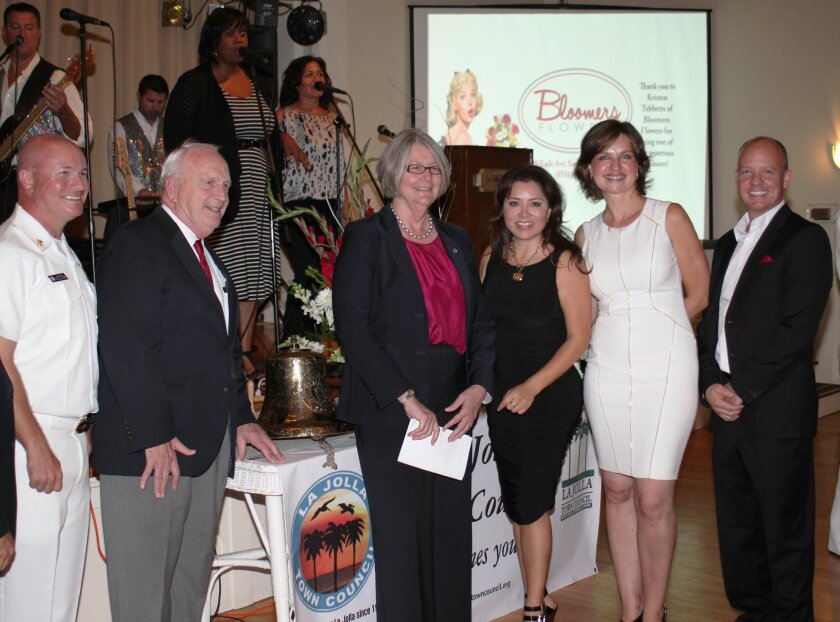 "We are very, very proud to have the submarine named after us and very honored to have you here on your last tour ... but there's no way you're going to get me on it," she joked.
Also in attendance were Julie Wells-Hoskins, granddaughter of Shirley Wilson, and the USS La Jolla's fourth and ninth commanding officers (respectively), Capt. Jeff Fischbeck and Rear Admiral Mike McLaughlin.
The event was co-sponsored by the Kiwanis Club of La Jolla, Bloomers flowers, Girard Gourmet, John Donaldson, Coffee Ambassador and La Jolla Village Lodge. Natasha Alexander, Brandon Hess and Al Ramirez served on the event committee.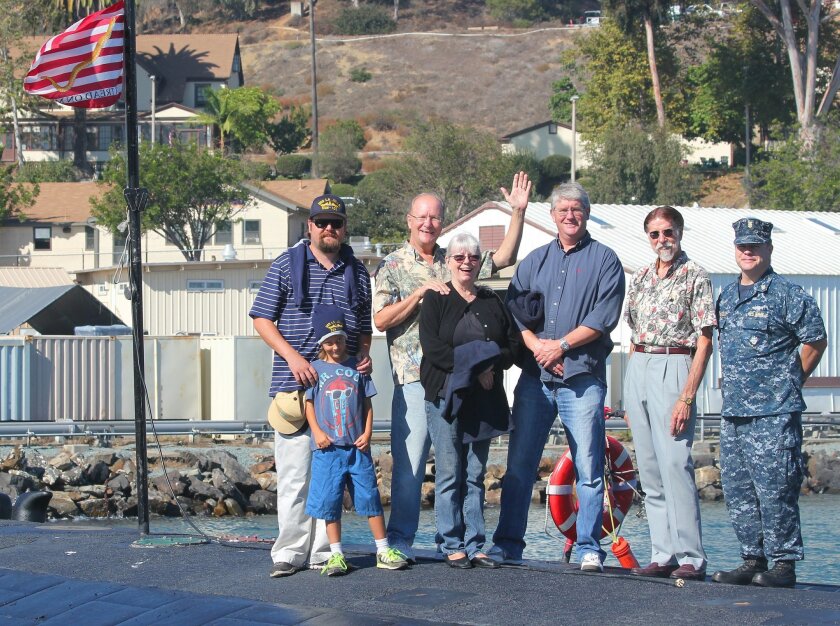 During a tour of the USS La Jolla Oct. 23 at Naval Base Point Loma, LJTC members and guests learned: the US La Jolla can move at speeds of up to 29 knots; devices on board separate molecules of water to make air for the crew to breath and desalinate seawater for consumption; and it is preferable to sleep in the torpedo room.
The USS La Jolla was the first submarine to successfully test fire a Tomahawk cruise missile while submerged at the Pacific Missile Test Center on April 29, 1983.
---