UPDATED: Three-alarm fire at Coast Boulevard high-rise injures two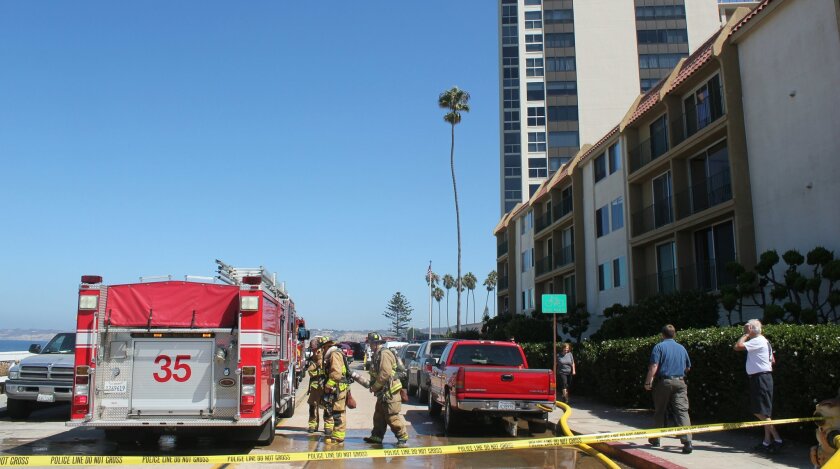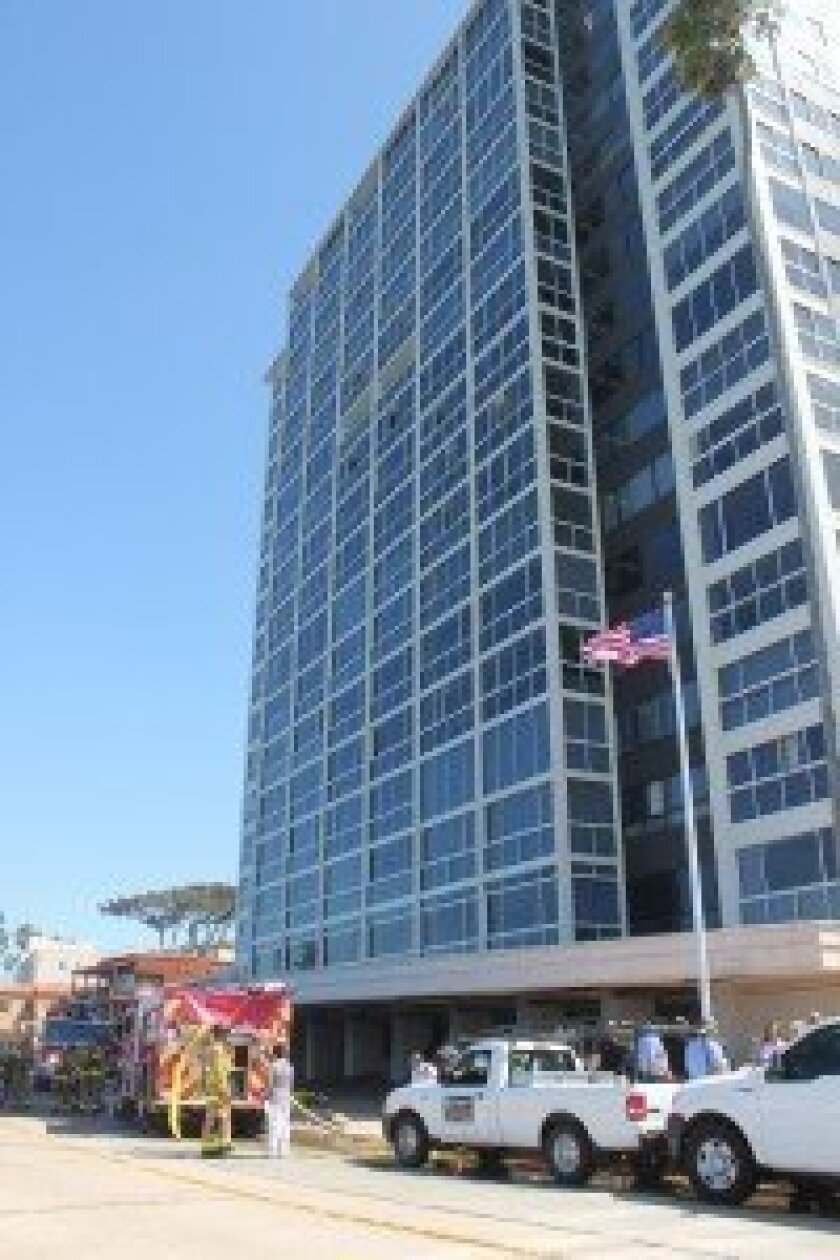 Two workers were injured Tuesday, Oct. 1 , one seriously, when an electrical panel on a transformer exploded at an ocean-front La Jolla condominium high-rise, authorities said.
The blast occurred shortly before 11:30 a.m. in a ground-floor utility room at the 18-story building in the 900 block of Coast Boulevard, according to the San Diego Fire-Rescue Department.
Firefighters were able to quickly put out the resulting blaze with dry chemical retardant, but not before the flames discharged "a lot of smoke," some of which wafted as high as the second floor, SDFRD spokesman Maurice Luque said.
Medics took the injured electricians, one of whom was severely burned, to UCSD Medical Center in Hillcrest.
About 120 residents were in the building at the time of the mishap, and some chose to evacuate while emergency personnel tended to the victims and extinguished the blaze.
Firefighters spent several hours clearing the smoke out of the building with large fans before turning the building back over to its property managers about 2:30 p.m., Luque said.
--City News Service
---