UPDATED: State commission denies appeal of Mitt Romneys' La Jolla home rebuild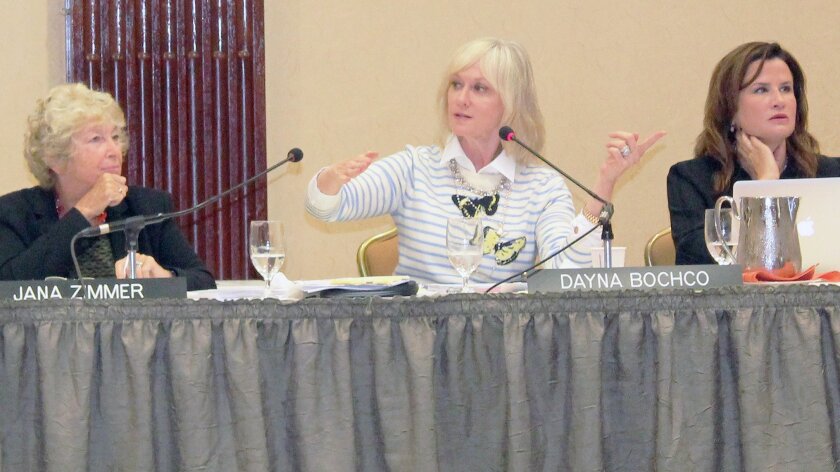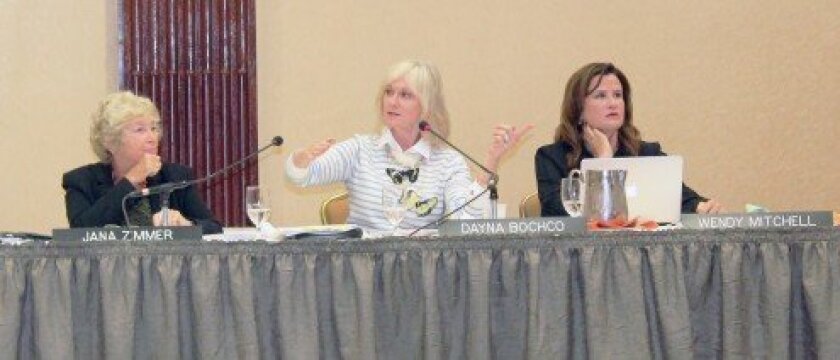 Addendum:
Since the original version of this story was filed, Anthony Ciani has stated that he will not pursue his appeal further. In addition, attorney Matt Peterson, representing the Romneys, said in an Oct. 16 e-mail that he and Ciani
"were able to work through many issues. ... Of particular concern to Mr. Ciani was not restricting the lateral beach access easement only for 'passive use.' I assured him that we will not include the word 'passive' in the dedication and that alleviated his concern re : public access. We also talked about the potential to increase lifeguard presence at the beach. Being a former lifeguard, Mr. Ciani thought that was a great idea."
By Pat Sherman
While last week the California Coastal Commission (CCC) ignored its staff's recommendation to deny expansion of the San Diego Convention Center, the following day coastal commissioners sided
with
their staff by allowing a proposed rebuild of Mitt and Ann Romney's La Jolla home to proceed — despite some strong words in favor of an appeal of the project.
During a meeting held Oct. 11 at a Mission Valley hotel, the CCC voted 7-4 to deny an appeal of the project filed by architect and former La Jollan Anthony Ciani, stating that they found no substantial issues to warrant the appeal.
The Romneys plan to demolish their 3,000-square-foot oceanfront home on Dunemere Drive and rebuild an 11,000-square-foot, two-story home with a pool, spa and subterranean garage.
The motion to deny the appeal was made by San Diego County Supervisor and Coastal Commissioner Greg Cox, who said the project would be "very compatible" with other development in the neighborhood.
"I think staff did a very good job of evaluating the issues raised by the appeal," he said. "It seems like these people have played by the rules that are in place."
Commissioner Steve Kinsey, who seconded Cox's motion, said the CCC needs to "prioritize" how it spends its time. "Our staff says that they believe it's consistent with the LCP (Local Coastal Program)," Kinsey said of the Romneys' plans. "There's much bigger challenges facing our coast."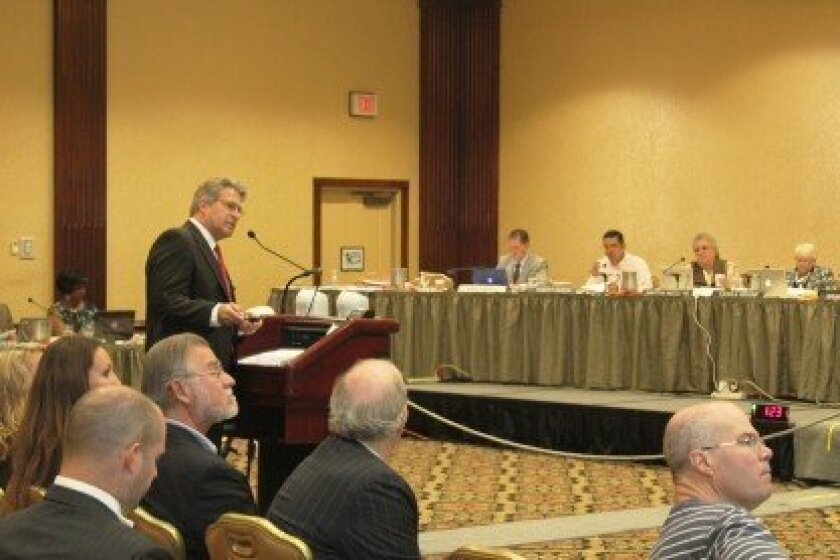 However, in voting for the appeal, Commissioner Jana Zimmer said the project has broader implications for California's coastline.
Ciani, who once owned a three-story home kitty-corner to the Romneys' property, contends that the former presidential candidate and his wife claimed ownership of the beach to inflate the size of the home they are allowed to rebuild. Ciani produced a map of the beach from the La Jolla Community Plan which shows that the beach is owned by the city, though city staff and La Jolla land surveyor Michael Pallamary contend the Romneys own the beach up to the mean high tideline.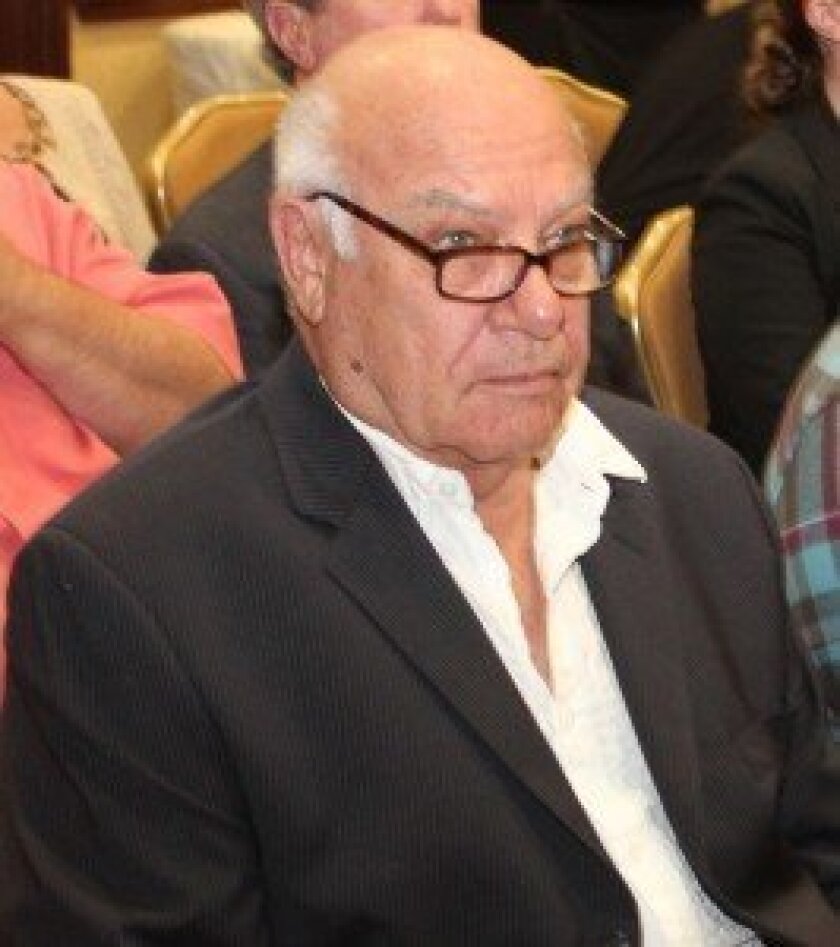 "The question of whether a property owner can count areas of their lot that are clearly not buildable for purposes of calculating FAR (floor-area ratio) or … how large a house should be allowed in terms of mass, bulk and scale is a statewide issue," Zimmer said, adding that how the state develops its coast and protects it from rising sea level during the next four decades will be a "huge issue."
"I'm kind of flummoxed at the conclusion that there's no substantial issue because the Local Coastal Program does not expressly prohibit counting unbuildable areas on the beach," Zimmer said. "To me, that is a huge red flag. … The LCP clearly prohibits counting — for floor-area ratio purposes — other kinds of unbuildable area, such as canyons and gullies."
Zimmer said that at a coastal law conference some commissioners recently attended, they were told that the issue of where the mean high tideline is located is generally decided by the California State Lands Commission or a court — and not a land surveyor or city staff.
"In this case we're relying on city staff, city maps and their conclusions as to what those maps mean," she said.
Though the City of San Diego requires the Romneys to file a lateral beach access easement allowing the public "passive recreational use" of the beach in front of their home, Zimmer maintained, "There could easily be a dispute about the scope of recreational use that will be allowed under this access easement in front of this home.
"Usually, lateral access easements presume that people will just be strolling across the property," she said. "If this is supposed to be for passive recreation, then we need to ask, are people going to be asked to leave if they set down picnic blankets, if they put up a volleyball net, if they play Frisbee? … I think these are things that could be clarified on any permit that this commission would issue — and I think they need to be clarified, because it's quite predictable … that a future owner would turn immediately to a very restrictive interpretation of what the public is allowed to do in front of that house on the beach."
Representing the Romneys, La Jolla attorney Matt Peterson told commissioners that his clients are not "intending to take the beach away."
"It's the opposite," Peterson said, adding that for one of Ciani's local, oceanfront houses, he "utilized the entire beach area for purposes of determining his FAR.
"After the project was approved, then he granted an easement for public access in front of it, just like our client is going to do," Peterson said.
Commissioner Dayna Bochco said her mother lived a half-mile from the Romneys' home for 20 years.
"I'm very familiar with that part of La Jolla, she said, noting that she and Zimmer walked the beach and the Romneys' Barber Tract neighborhood prior to the meeting to "get a sense of the character of it, and what was going to be built there."
"I am struggling with this idea that what they call their lower level is a basement," Bochco said. "I think that's another issue that we need to define in the Local Coastal Program — what we really mean by a basement."
Zimmer noted that an addendum to the CCC staff's original report specifies that "if the beach areas that are non-buildable were excluded from the calculation, this house would be at least 1,100 square feet over the maximum allowable floor-area ratio."
Peterson told
La Jolla Light
following the hearing that Mitt and Ann Romney were "very pleased with the result, and happy that the Coastal Commission took a close look at it and handled it appropriately.
"It's probably the most thorough and comprehensive staff report for a house that I've ever seen before," Peterson said, adding that it will take four to six months for the Romneys to obtain a building permit, and that construction of the new home would begin immediately thereafter.
Responding to the
Light
via e-mail, Ciani said he was "very disappointed, but I appreciate the four commissioners who recognized the potential statewide precedents raised by my appeal. I will explore other legal remedies regarding the failure to adequately address those important aspects."
---