UPDATED: La Jolla to lose up to 53 teachers as school board upholds layoffs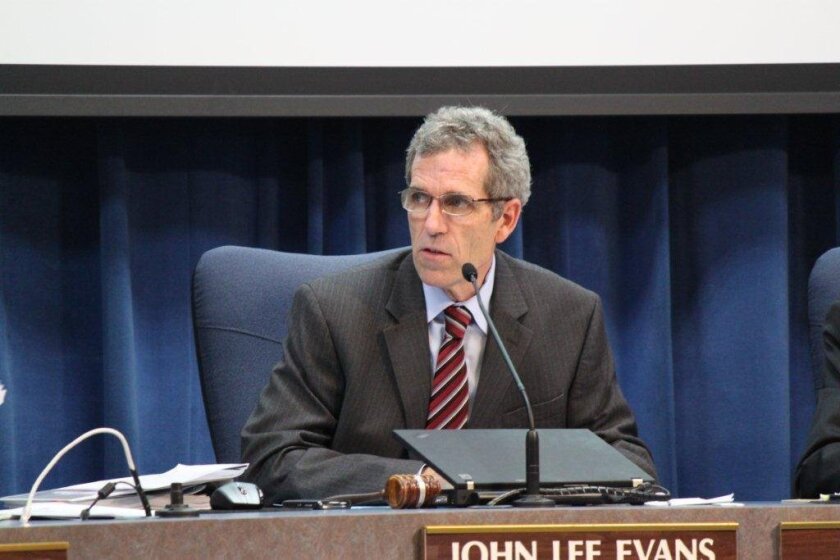 By Pat Sherman/ City News Service reports
The San Diego Unified School District Board of Education on May 22 adopted the decision of an administrative law judge that upheld 1,534 layoff notices sent to employees districtwide.
Preliminary pink slips were issued to 1,656 employees in March to help close a $122 million budget gap for the next school year. Some were part-time employees, so the layoff list was comprised of the equivalent of 1,628 full-time positions who would be laid off at the end of this school year.
As many as 53 La Jolla teachers were given walking papers, including three at Bird Rock Elementary, nine at Torrey Pines Elementary, 13 at La Jolla Elementary and 14 and both Muirlands Middle and La Jolla High schools.
La Jolla High teachers' union representative Patricia Thomas said that, as far as she is aware, none of the pink slips issued to La Jolla teachers and staff were rescinded.
Though the county's top labor leader, Lorena Gonzalez, hinted that she would like the teachers' union to agree to some salary and benefits concessions (read the story at
voiceofsandiego.org
), Thomas said staff at La Jolla High remain opposed to concessions, which she said would amount to opening teachers' contracts to more extensive changes.
"You can't just bargain one part … because if you open the whole contract the whole thing is open to negotiation, so we feel that's a bad idea," Thomas said. "We are going to stand together, stand strong and be patient and fight to have every one of those pink slips rescinded."
Thomas said a certain number of people retiring or leaving the district for other reasons would open up a few hundred positions.
"I don't think district (factored) in normal, average annual attrition," she said. "Once class sizes increase in the fall, parents will be very unhappy and, I hope, start to put pressure on the school board and our representatives in Sacramento to say we care about education more than this."
La Jolla High Principal Dana Shelburne said he notified the school district early on that he still had enough money in his budget to retain two of the 14 staff that received pink slips at his school. However, those two employees — a counselor and a math teacher — will lose their jobs regardless, and their positions be given to teachers in the district with more seniority, regardless of experience, he said.
"I may have a chance to interview for that position among those who are most senior and have a right to come back," he said. "(But) it might be someone who has no senior high experience. … It makes the mess even larger."
Shelburne said class sizes at La Jolla High could increase to about 45 in the fall, and he is unsure how the school will adjust.
"We're trying to make lemonade out of lemons," he said, nothing concerns that students may have to take courses in auditorium-style settings to accommodate hundreds of students at once. Shelburne said he also worries about issues with the fire marshal when students are packed tightly in classrooms.
"There are standards of safety in science classrooms," he said. "The square footage per student is larger in science given the volatility of chemicals," and other factors. "What happens when you can't violate the law, but you need to get more students through chemistry? ... Is this going to curtail my ability to meet the entrance requirements of colleges or even post-secondary education (institutions)?"
Administrative Law Judge Roy Hewitt ruled that school districts are given "wide discretion" in budget setting and layoff notices. "We do not have enough money to pay all of our employees next year,'" board President John Lee Evans said.
Superintendent Bill Kowba said revenues had declined for the past five years and 90 percent of the district's expenditures went for employee salaries and benefits.
Kowba said with the state's deficit growing from the originally projected $9 billion to $16 billion the school district could face even deeper cuts.
The district is among the 11 in San Diego County that submitted reports stating they may not be able to meet their financial obligations over the next two years, Kowba said.
"We've reached a point where there is a new norm where there are no options after a series of years of reductions, where there are debilitating declining reserves on hand and quickly disappearing,'"Kowba said. "This new norm has placed us in a situation where we now talk about staffing reductions in the hundreds.'"
Kowba said the only positive revenue scenario was if voters approve the tax-increasing initiatives on the November ballot. However the district may not see any new funds until the end of the next academic year. The board affirmed the judge's decision 4-1, but directed Kowba and his staff recall a laid off employee when a budgeted position becomes available.
The board also adopted a resolution May 22 that stated the district would adopt a balanced budget with required reserves and would not seek an emergency loan from the state. Evans said the resolution was brought about to ensure both the public and Wall Street the district was not going to go into debt to the state.
"We have consistently maintained the position that we will balance our budget and will maintain local control over our school district,'' Evans said.
Board Vice President Scott Barnett, who cast the dissenting vote on the pink slips, said although the resolution stated not making cuts would cause the board to lose control of the district and lead to further deterioration of the educational program, eliminating 1,600 positions would do just that.
Barnett recently said the district was insolvent and should rescind all the layoff notices issued, which would prompt a state takeover and strip the board and superintendent of their power.
"The difference is whether 1,600 of you all are gone or six of us are gone," Barnett said.
Thomas said Barnett's plan would equate to the school board handing over the decision-making process to Sacramento — where contracts could be voided.
"To me it kind of looks the same," Thomas said. "It's an interesting idea on Scott Barnett's part, but we don't like that idea either."
---