UPDATED: Coastal Commission votes unanimously for beach closure at La Jolla Children's Pool during seals pupping season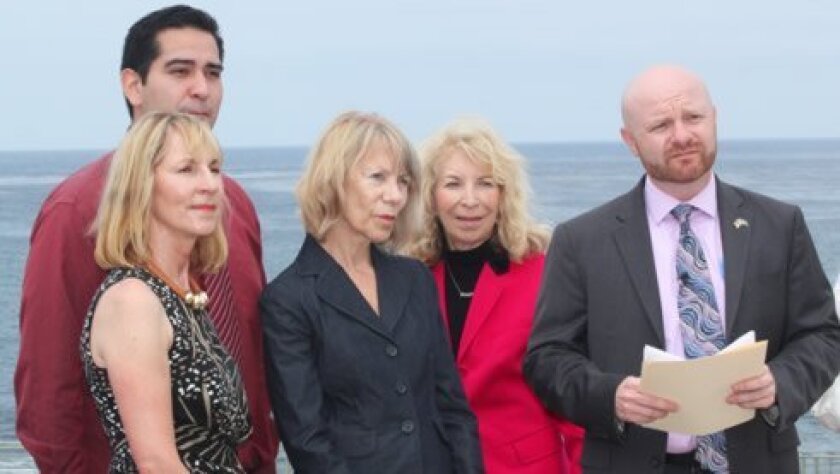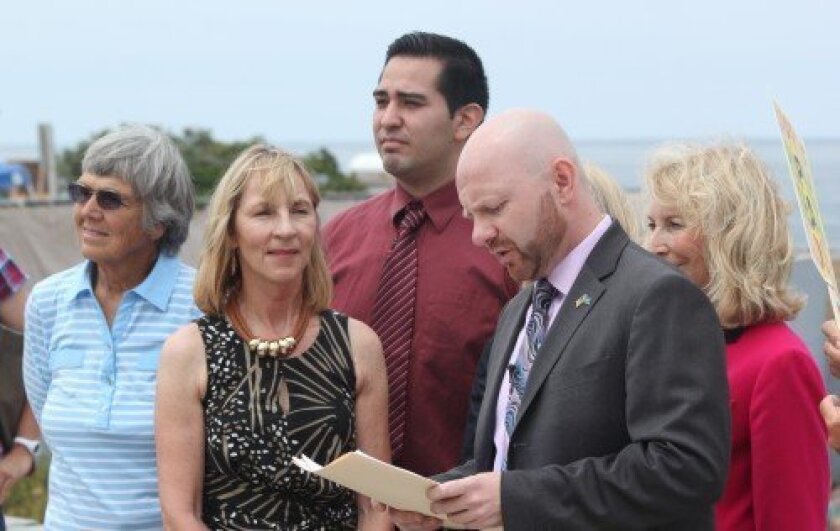 By Pat Sherman
Beginning in December, harbor seals at Children's Pool/Casa Beach will have more breathing room to give birth and nurse their young — while divers, swimmers and spear-fishers will have to find another spot to enter the ocean during winter.
The California Coastal Commission (CCC) voted unanimously last week to close the beach during the harbor seals' five-month pupping season, Dec. 15- May 15.
Before casting her vote at the Aug. 14 CCC hearing at the Catamaran Resort in Mission Beach, former San Diego resident and Coastal Commission Vice- Chair Jana Zimmer recalled how she brought her son to swim at Children's Pool when he was a toddler — before the seal colony took hold in the mid-1990s.
"We had wonderful days there," she said. "It was a perfect beach for a small child, but it isn't anymore. It makes me sad, but sometimes when external circumstances change, especially when nature speaks, we just have to learn to accept it, adapt to it and move on."
The CCC's vote was in accordance with its staff's recommendation to approve the closure via a coastal development permit and amendment to the local coastal program of La Jolla's community plan. The CCC's action follows the San Diego City Council's 6-3 vote for the seasonal beach closure in February.
Both times San Diego City Council President Pro Tem Sherri Lightner, who represents La Jolla, stood with the community's beach access advocates, who say the closure violates the state constitution's guarantee that people have access to the shoreline.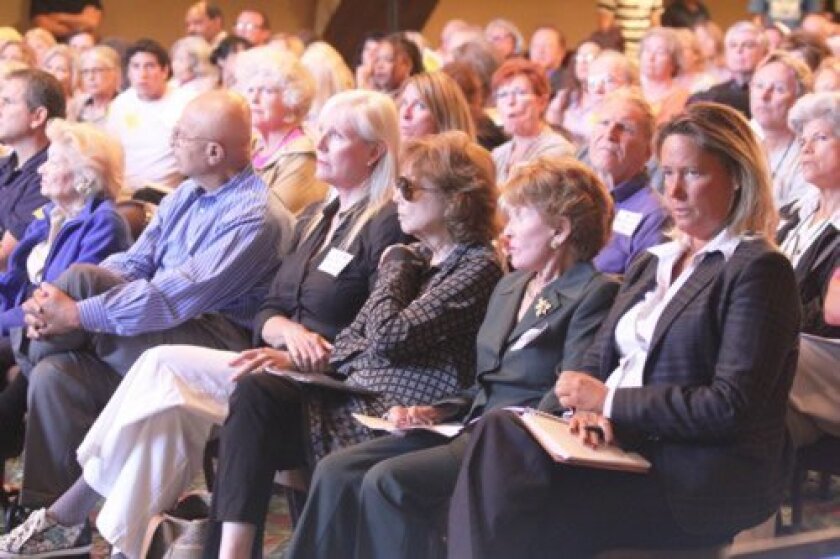 Joining with Lightner in submitting letters opposed to the closure where councilmembers Ed Harris (District 2), Mark Kersey (District 5) and Scott Sherman (District 7), as well Harry Mathis a former city council member representing La Jolla in District 1.
Lightner noted that advisory groups, including the La Jolla Community Planning Association, La Jolla Town Council and La Jolla Parks and Beaches, "have all consistently supported shared use of the Children's Pool beach."
"Seals and humans have long been able to peacefully coexist and share this beach," she said. "The community has never supported a seasonal beach closure. ... They firmly believe the beach should remain open as a public access year-round."
Lighter said the current, year-round guideline rope designed to keep humans a safe distance from seals at Children's Pool was approved by the Coastal Commission in 2012 with a required three years of monitoring and data collection to determine the efficacy of the rope on reducing conflicts at Children's Pool (the three-year period ends next summer).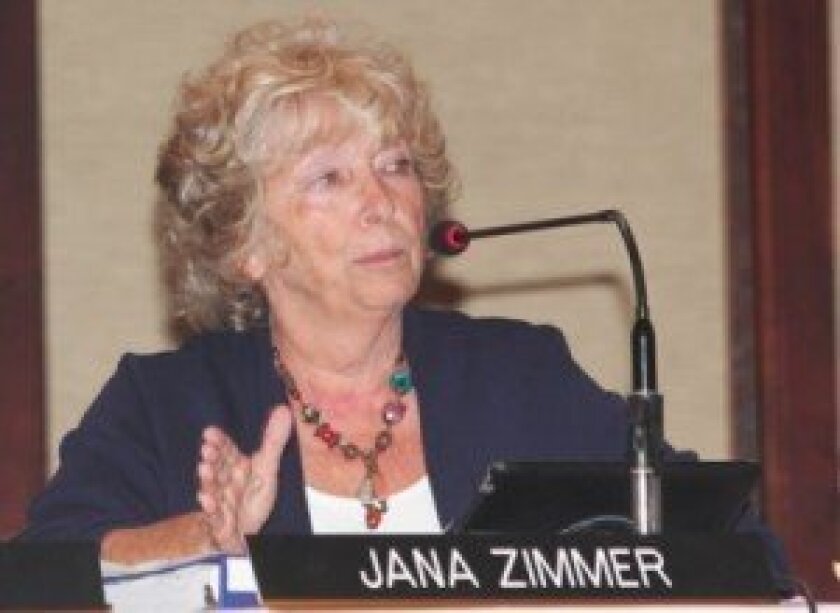 "We need to evaluate the data before taking any additional action," said Lightner, referring to the closure as "regulatory overkill."
"Closing a public beach, especially to accommodate marine mammals that are not threatened or endangered, is a very dangerous and unusual precedent," she said. "We have hundreds of sea lions that haul out at La Jolla Cove, less than a half a mile away. Is the next step to approve additional beach closures for sea lions? ... We have no idea what long-term, unintended consequences might result from this ill- conceived proposal."
Councilmember Harris, who served as a lifeguard at the Children's Pool during the height of the seal controversy, said seasonal closure was being considered yet again because people are "fatigued" with the double-decade debate.
"When they get fatigued they pass bad policy," he said. "This needs to go back to the city council. We need to go back and we need to do the work."
However, commissioners were not swayed by these arguments, siding with the city in its decision to close the beach by adding a post-and-chain barrier and signage at the top of the lower steps.
Brandishing signs in support of the winter closure, members of the Seal Conservancy of San Diego (formerly Friends of La Jolla Seals) presented their case for the closure with slides and video showing people intentionally and unintentionally harassing pregnant seals, which can lead them to abandon their pups, resulting in death.
Seal advocates say the closure is needed to prevent marine mammals from being harassed by humans at a time when they and their offspring are most vulnerable.
Making the motion to support the closure, commissioner Dayna Bochco noted that the commission has in the past closed beaches "very hesitantly," adding that sections of the California Coastal Act "do allow us to control access to the beach in a reasonable way."
Bochco said in her three years on the commission the Children's Pool issue has been in front of her as many times.
"Every time we've tried to help both the people and the seals, we've found that it hasn't worked out," she said. "If more people would act reasonably, we wouldn't be here again today."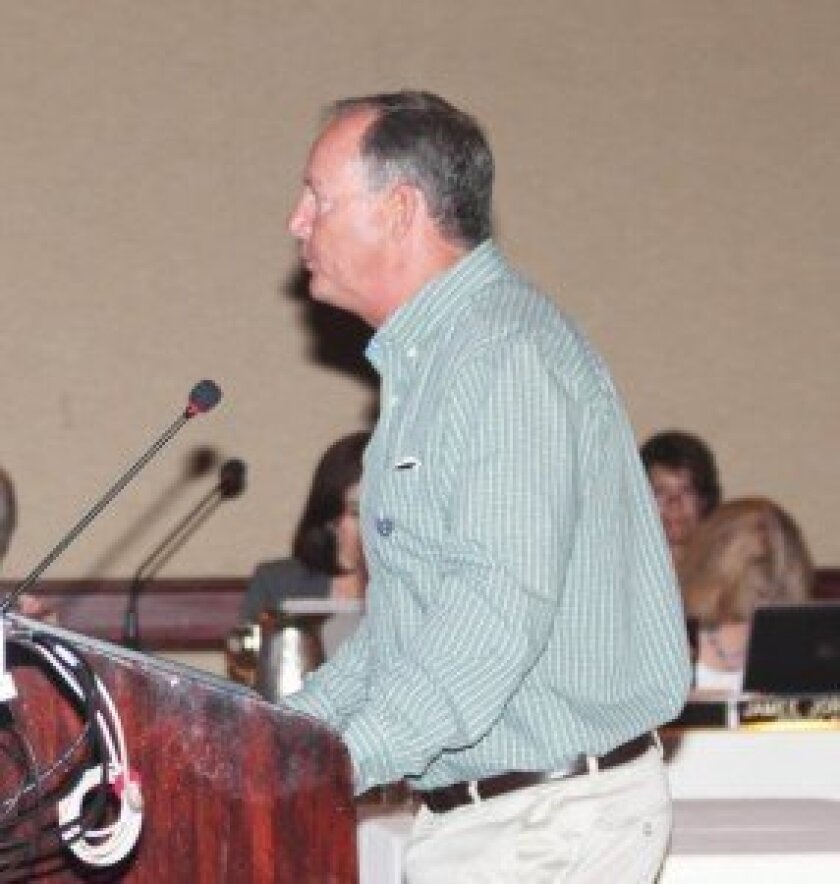 Responding to a presentation by Bird Rock resident Mike Costello — who has a degree in biology and said the city and Coastal Commission "should be ashamed of themselves" for "messing with Mother Nature" and causing wild pinnipeds to become acclimated to humans — Bochco countered that "Mother Nature was already messed with" when the concrete barrier wall at Children's Pool was erected in 1931, creating a calm, albeit unnatural, ocean sanctuary used primarily by swimmers, sunbathers, fishers and divers, until the arrival of the seal colony 20 years ago.
"This beach was created by a wall," she said. "It would not even be permitted today. This is a very unique situation."
Although harbor seals aren't a threatened species, the closest haul-out site is about 175 miles north of La Jolla, Bochco noted, adding that the seals are a valuable tourist attraction and educational opportunity for children. Richard Belesky, a full-time park ranger monitoring Children's Pool, said the majority of visitors year-round are no longer there to swim or dive, but to view the seals.
Five-year trial run
The winter closure calls for the city to closely monitor its effects and efficacy for five years, at the end of which time the permit for the closure must be renewed.
CCC Commissioner and San Diego County Supervisor Greg Cox noted that the county health department long ago stopped testing the water at Children's Pool, posting a year-round sign noting unsafe bacterial levels in the water and on the beach from seal feces.
"It's a permanent condition and has been so since the late 1990s," Cox said. "Do we really want our children going out into a body of water that we know is not safe from a public health standpoint?"
At the urging of commissioner Martha McClure, the CCC added a condition to its approval that the City of San Diego study the feasibility of cleaning the water and sand at Children's Pool, possibly dredging the beach and/or opening up long-closed sluiceways in the adjacent barrier wall (from atop which people will still be able to view seals during pupping season).
"In a five-year period it would seem possible that the city could look at some kind of drainage system that allows the pool to clean itself ... so people could actually be on the beach and not think about possibly going to the hospital (after visiting)," McClure said, also requesting the city study the possibility of making the sandy beach accessible to people with disabilities during the initial five years of seasonal closure.
Stacey LoMedico, the city's assistant chief operating officer, said "it would be safe to say" the city would explore creating access to the sand for disabled persons.
She said dredging Children's Pool was explored via the an environmental document that addressed its impacts, though the city never certified the document, instead opting to adopt a joint- use policy in 2004.
LoMedico also said she thinks the city would be open to testing the water monthly or bi-weekly "to see if there are changes in water quality between the pupping season and the (seven months of) shared-use."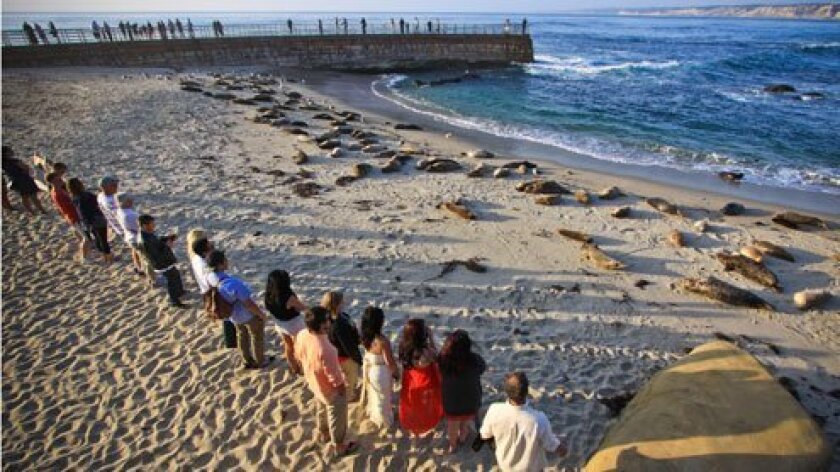 ---