UCSD's Shu Chien receives National Medal of Science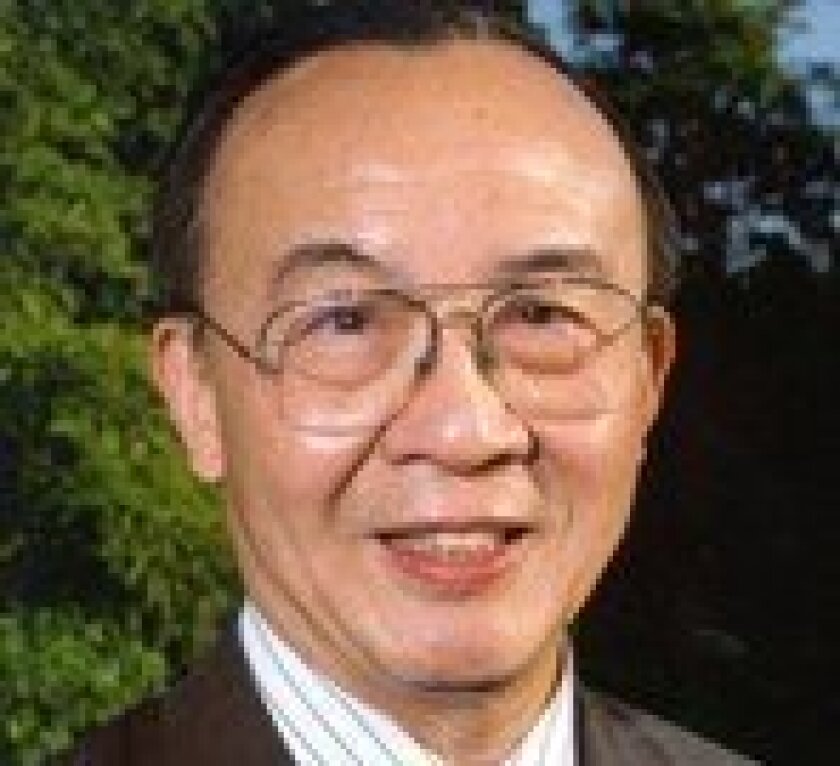 City News Service
President Barack Obama on Tuesday named a UCSD biomedical engineering professor as a recipient of the National Medal of Science.
Shu Chien of is one of seven eminent researchers chosen for the annual honor, The White House announced in a statement. The Chinese-born Chien and the other medal recipients are expected to receive their awards at a White House ceremony later this year.
Chien was chosen for pioneering work in cardiovascular physiology and bioengineering, according to a White House statement released Tuesday morning.
The National Medal of Science is one of the highest honors that the government of the United States bestows on scientists, engineers and inventors.
Other medal recipients are: Jacqueline K. Barton of the California Institute of Technology, Ralph L. Brinster of the University of Pennsylvania, Rudolf Jaenisch of the Whitehead Institute for Biomedical Research and Massachusetts Institute of Technology, Peter J. Stang of the University of Utah, Richard A. Tapia of Rice University, and Srinivasa S.R. Varadhan of New York University.
Each of these extraordinary scientists, engineers and inventors is guided by a passion for innovation, a fearlessness even as they explore the very frontiers of human knowledge, and a desire to make the world a better place,'' Obama said.Their ingenuity inspires us all to reach higher and try harder, no matter how difficult the challenges we face.''
In 2010, the winners included UCSD Chancellor Marye Anne Fox, a nationally recognized chemist.
---