UCSD will present ambitious chamber opera in La Jolla this weekend
By David L. Coddon
When Viktor Ullmann composed the chamber opera "Der Kaiser von Atlantis" in 1943, he did so while a prisoner in a Nazi concentration camp. The obscure but powerful opera would be Ullmann's defining work. "This obviously meant so much to him," said UCSD Professor of Music Susan Narucki, who is directing an interdisciplinary production of "Der Kaiser von Atlantis" that opens for a three-night engagement on May 30 at the Conrad Prebys Music Center's Experimental Theater.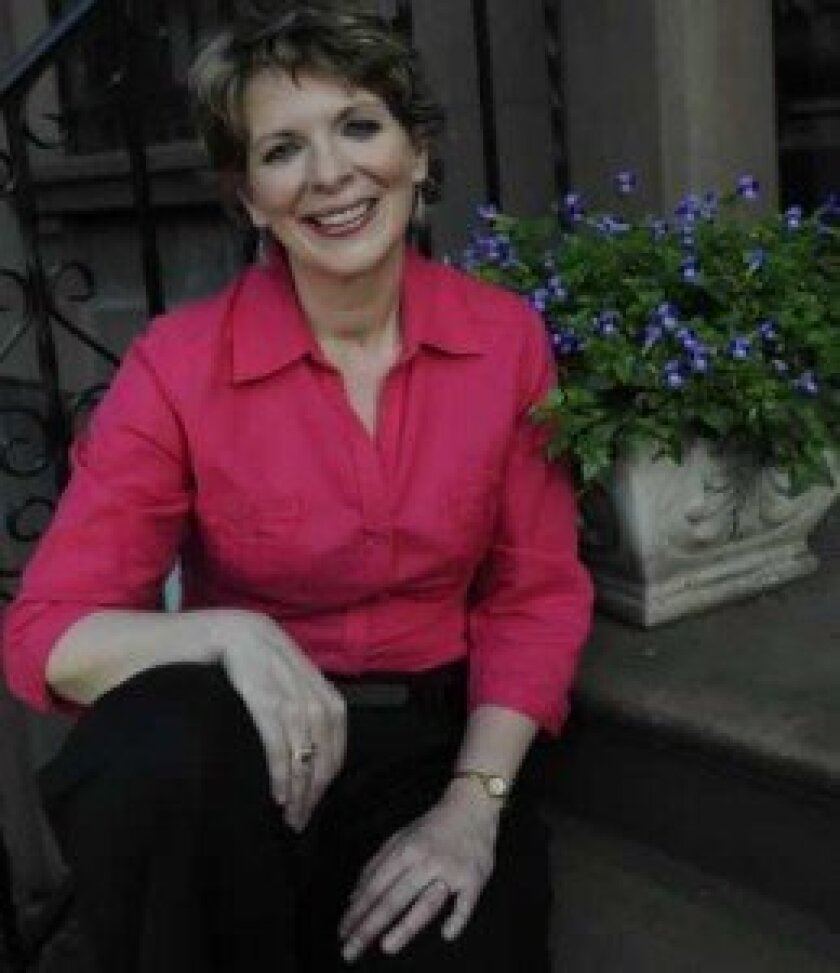 "It's full of messages that tell us about his experiences as a Jew, his heritage as both Czech and German, and about his own musical heritage. But he also has this incredible longing for hope and for redemption, and in the midst of this terrible situation expresses the idea that there is hope for humanity."
"Der Kaiser von Atlantis," which Narucki said has never been performed in San Diego, will be presented in German, with English supertitles. The accompanying UCSD chamber orchestra will be conducted by Steven Schick, like Narucki a professor of music on the La Jolla campus and music director of the La Jolla Symphony and Chorus. A mix of UCSD graduate students and guest artists will sing the one-act opera, and the production's costumes and sets have been designed by students of the Department of Theatre & Dance.
The chamber opera was suggested to Narucki by Schick.
"I'd never heard of it before," she said of the work (with libretto by Peter Klein) that is set in a fictitious kingdom and mirrors, frighteningly, the horror of the Nazi regime. "I just fell in love with it when I took a look at the score and I heard the music. It's the most ambitious project that I have done in the four years I have been here (at UCSD). It talks about the insanity of the war, but it also says that's what makes life. It shows people at their worst and their potential to be at their best."
Narucki calls "Der Kaiser von Atlantis," which reflects both the early-20th-century music of Erich Wolfgang Korngold and German cabaret, "a hidden gem" in chamber opera. "This piece demands of the listener emotionally," she said. "It really engages us and asks a lot of difficult questions. It's about what it takes to be a human being, and how we need to be aware of the choices that we make."
The 146-seat Conrad Prebys Music Center's Experimental Theater is an ideally intimate setting for "Der Kaiser von Atlantis," even for those new to chamber opera, Narucki affirmed. "You don't really have to know about it," she said. "You just have to put yourself in the room and be open to it."
If you go
What: "Der Kaiser Von Atlantis," presented by the UCSD Department of Music
When: 7 p.m. May 30, June 1 and June 2
Where: Experimental Theater at the Conrad Prebys Music Center, UCSD
Tickets: $10.50-$15.50
Box Office: (858) 534-3448
---