UC San Diego hires former WNBA coach to lead women's team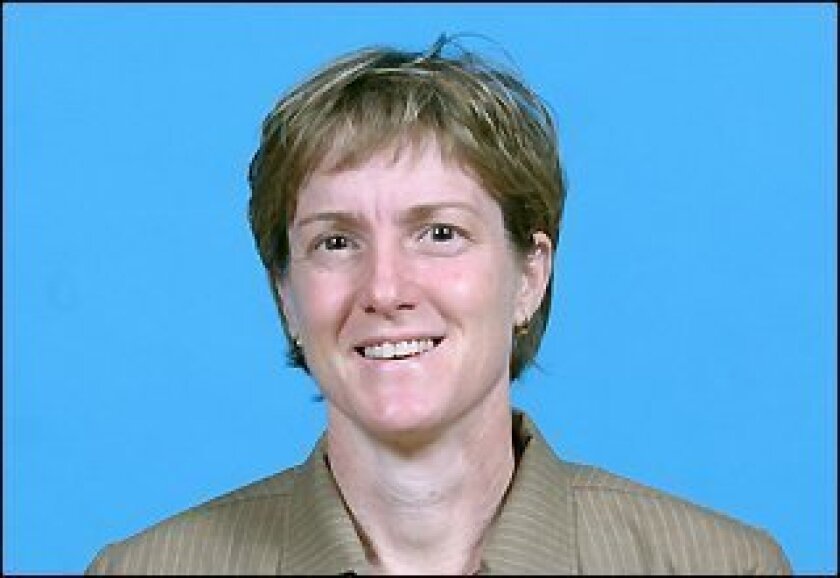 Heidi VanDerveer, currently the head coach Occidental College and former head coach of the WNBA's Minnesota Lynx, has been named the new head coach of the UC San Diego women's basketball program, Director of Athletics Earl W. Edwards announced Friday.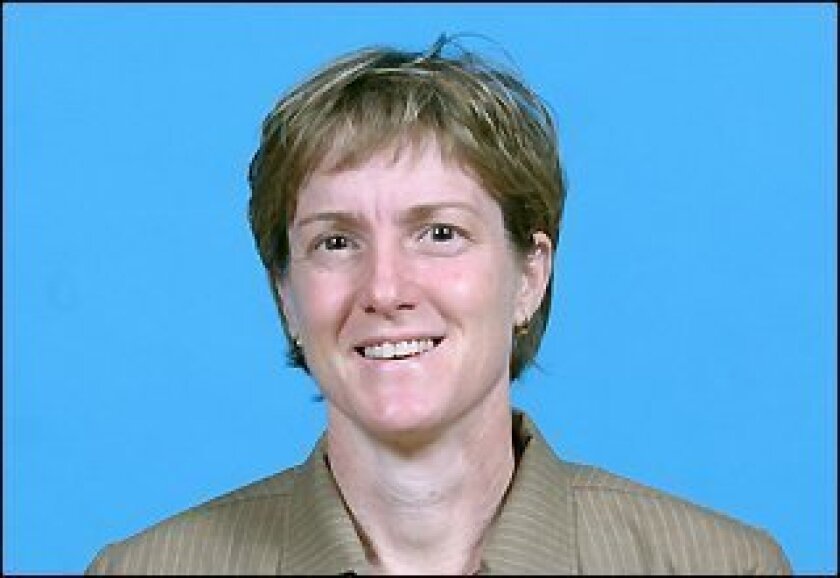 VanDerveer becomes the sixth coach in program history, taking over a Tritons squad that set a school record with 30 wins in 2011-12 and advanced to the NCAA Division II West Regional Championship game.
"We are extremely pleased to have a coach of Heidi VanDerveer's caliber joining the Triton family," Edwards said. "She has had a great deal of success at several different levels of the sport and has consistently been able to recruit student-athletes with high academic standards at Occidental. We look forward to building on the recent success of the program and we feel that Heidi is the right person to continue that path."
VanDerveer, who led the Tigers to four Southern California Intercollegiate Athletic Conference (SCIAC) Championships in four seasons at Occidental, replaces Charity Elliott, who accepted the head coaching position at Loyola Marymount in April after five successful seasons at UCSD.
"I want to thank Earl Edwards, Wendy Taylor May and Ken Grosse for this tremendous opportunity," VanDerveer said. "I'm looking forward to getting to work with some extremely talented and motivated young women and I couldn't be more excited for the future of UCSD women's basketball."
VanDerveer comes to La Jolla following an impressive stint at Occidental, where she compiled an overall record of 84-25 (.771) and led the Tigers to a pair of NCAA Tournament appearances — including the program's first-ever NCAA berth in her first season in 2008-09. VanDerveer went 49-7 (.875) in SCIAC play, amassing the highest conference winning percentage of any coach in league history.
She coached three all-conference selections in 2011-12, including SCIAC Player of the Year Makenzie Brandon, who led the league in scoring at 18.1 points per game.
A former WNBA coach, Olympic team scout and assistant for the legendary Pat Summitt, VanDerveer has over two decades of experience at both the collegiate and professional levels. She began her coaching career as a graduate assistant under Summit at the University of Tennessee in 1986 and helped guide the Lady Volunteers to the 1987 NCAA National Championship and another Final Four appearance in 1988.
She then spent six seasons as an assistant at the University of South Carolina from 1988-94, where she helped lead the Gamecocks to three NCAA Tournament appearances. VanDerveer served as the head women's basketball coach at Eastern Washington University for three seasons from 1994-97, where her tenure was highlighted by back-to-back Big Sky Conference Tournament appearances in 1995 and 1996.
VanDerveer spent 12 years working in the WNBA, beginning with an assistant coaching position with the Sacramento Monarchs in 1997. She was later promoted to head coach before the 1998-99 season and went on to work with the Minnesota Lynx as both an assistant (1999-2002) and head coach (2002). She was a WNBA scout from 2003-05 and served as an assistant with the Seattle Storm in 2006 and 2007.
VanDerveer moved back to the collegiate ranks as an assistant at the University of San Francisco in 2004-05 and was later named the head coach of the program. She also served as the video coordinator for two seasons under her Hall of Fame big sister in Tara VanDerveer at Stanford and was the associate head coach at San Diego State under longtime Aztecs coach Beth Burns for one season prior to taking the job at Occidental.
In addition to her collegiate and professional experience, VanDerveer worked with USA Basketball as a scout for the 2006 World Championship team and the 2008 World Qualifying Tournament. Most recently, she served as a scout for the 2008 Olympic Team that won a Gold medal in Beijing.
During her career, VanDerveer has coached the likes of Sue Bird, Candace Parker, Lisa Leslie, Diana Taurasi and several other women's basketball superstars.
"Heidi has been involved in developing some of the biggest names in women's basketball and she has benefited from some of the best mentors a coach can have in Pat Summit, her sister Tara VanDerveer and Beth Burns," Edwards continued. "Her numerous accomplishments speak for themselves and we know she has a great deal to offer UC San Diego."
VanDerveer graduated from the College of Charleston with a Bachelors degree in political science in 1986 and went on to earn her Masters in physical education and sports psychology from the University of Tennessee in 1988. She was a four-year letterwinner on the basketball team at Charleston and served as a team captain as a junior and a senior.
---