Two former La Jolla student-athletes land on same sports page at Harvard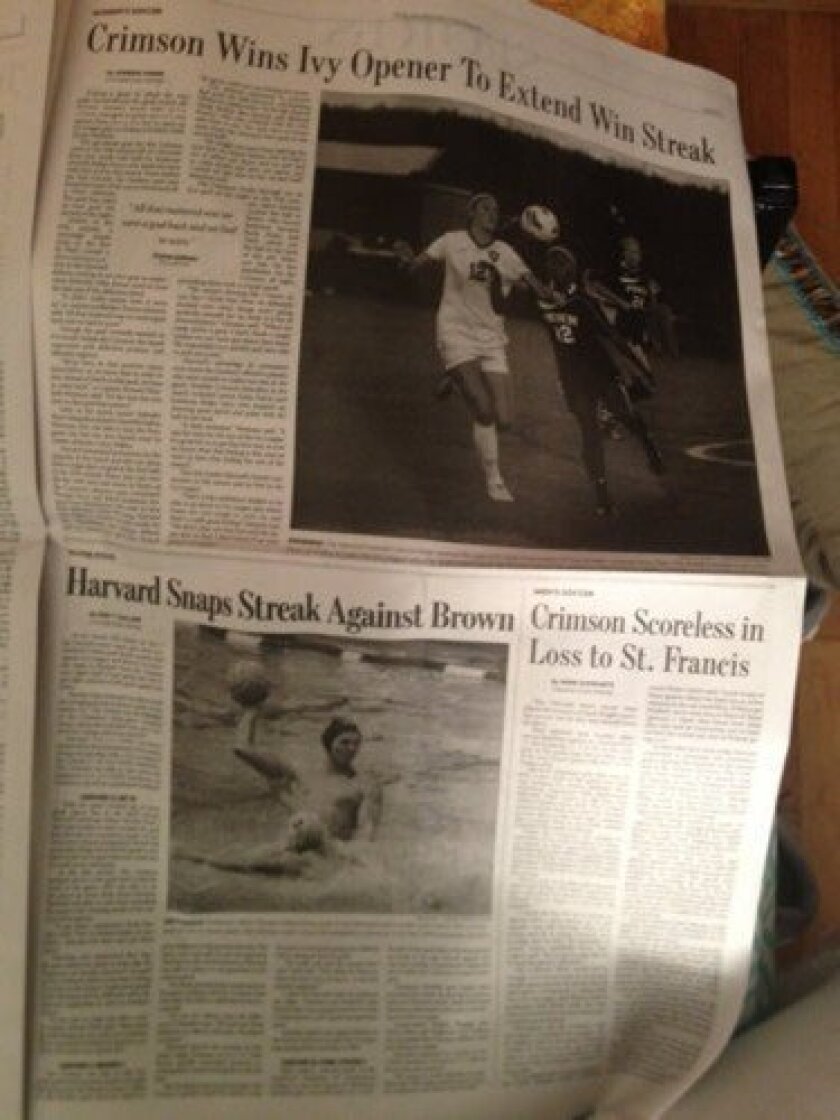 By Ashley Mackin
What a coincidence! Two former La Jolla student-athletes — La Jolla High's Karly Zlatic and the Bishop's School's Viktor Wrobel — both covered previously in the
Light
— are getting some new, wider publicity. Both students are attending Harvard on sports scholarships, and both made it into the
Harvard Crimson
on the same page, on the same day, Oct. 2.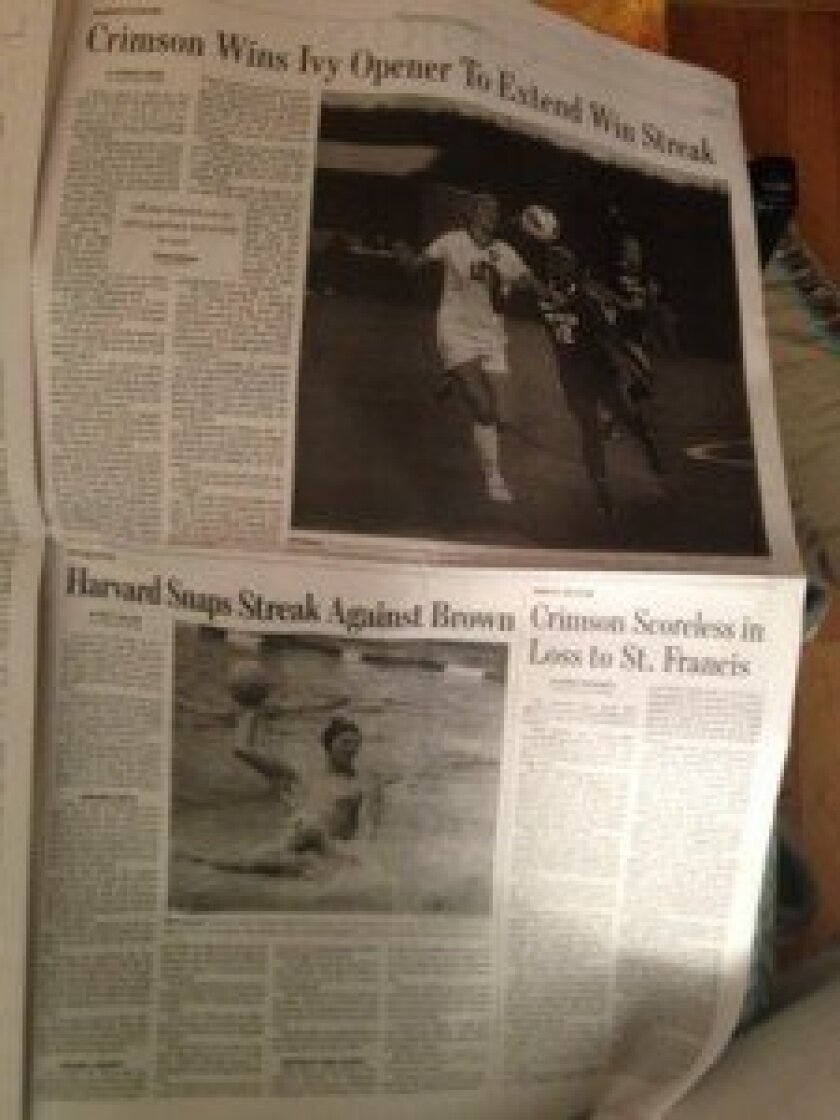 Zlatic is attending Harvard to play soccer; Wrobel water polo.
Zlatic was credited with scoring the first goal of an Ivy opener as part of a cohesive, offensive line. The
Crimson
newspaper reads: "The Crimson (team) broke through for its first goal of the night in the 75th minute, when Johnson crossed the ball to Keene, who found freshmen forward Karly Zlatic, as Zlatic calmly put the ball in the back of the net."
Harvard played against Penn State to open Ivy League play, eventually winning 2-1. Zlatic was later named Ivy League Co-Rookie of the Week.
Wrobel, known for his aggressive shooting while he was at Bishop's, is continuing to add points to the board. Named the Athlete of the Week in September, Wrobel scored a combined eight goals in two games, including five goals in one game. The five-goal game against MIT is considered a team high.
Their two photos are prominent on the same sports page, and likely not for the last time.
---