Turnout proves we all love a parade in La Jolla
Call it a Christmas pageant, a holiday happening, a winter-party-in-the-streets, but it was a great day for La Jolla Sunday afternoon when the 55th annual parade wound its way around the Village, Dec. 2.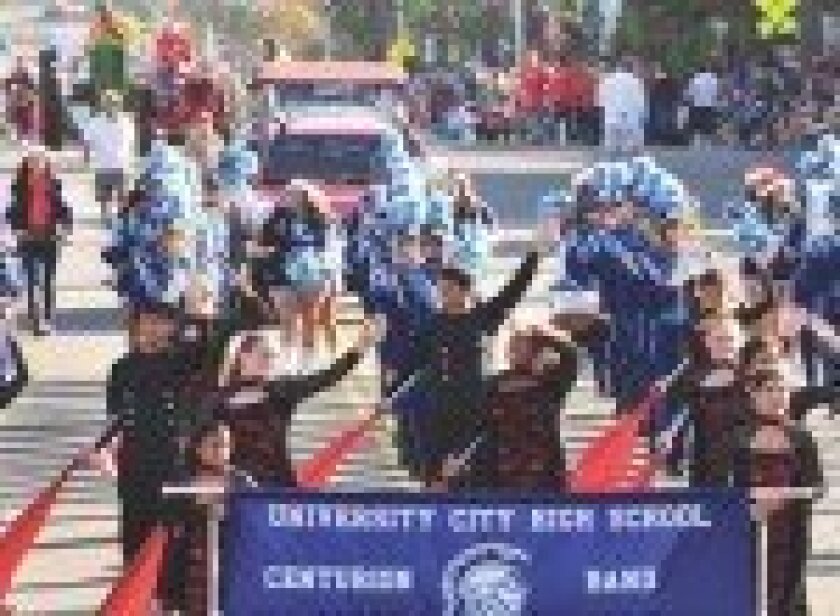 People of all ages and ethnicities lined the curbs to experience the sites and sounds of the season and they were not disappointed. The parade lasted almost two hours and included more civic organizations, school groups, politicians, clubs, costumed characters, marching musicians, floats, roadsters, equestrians, livestock and pets than you've seen all year! Each brought a message of peace and goodwill. Smiles and waves all around. The holidays are upon us!
Let's have a big round of applause for the work of the parade committee, headed by Ann Kerr; for all the volunteers and participants; and most of all, for the folks who donated the funds required to produce this beloved tradition. While, for one reason or another such Christmas parades have been cancelled by other coastal communities, we are so very fortunate that it continues to be one of the many sparkling jewels in La Jolla.
Parade float winners:
Best Overall: Stella Maris Academy
Most Original: All Hallows Academy
Most Colorful: La Jolla Kiwanis Club
Most Creative: Ooh La La Dance Academy
Santa's Favorite: La Jolla Presbyterian Church
Most Community Spirit: WindanSea Surf Club
Most Holiday Spirit: Angels of Peace
---