Triton baseball players earn All-America honors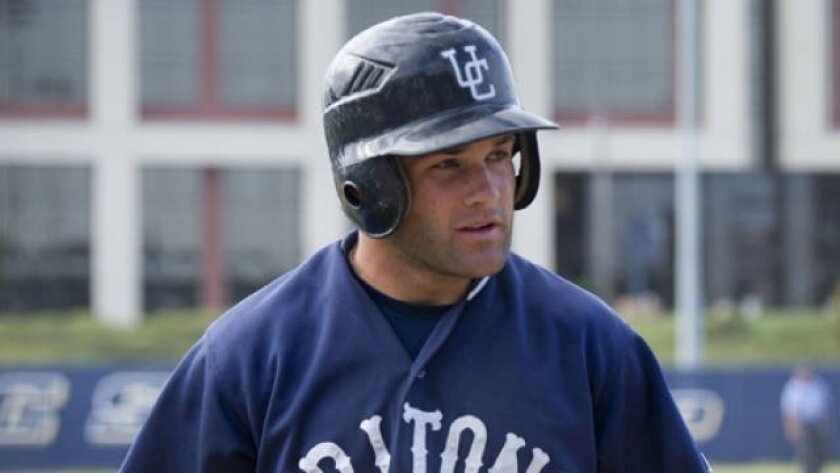 Postseason awards continued to roll in for the UC San Diego baseball team Tuesday as outfielder Danny Susdorf and starting pitcher Ryan Goodbrand earned All-America recognition from two outlets.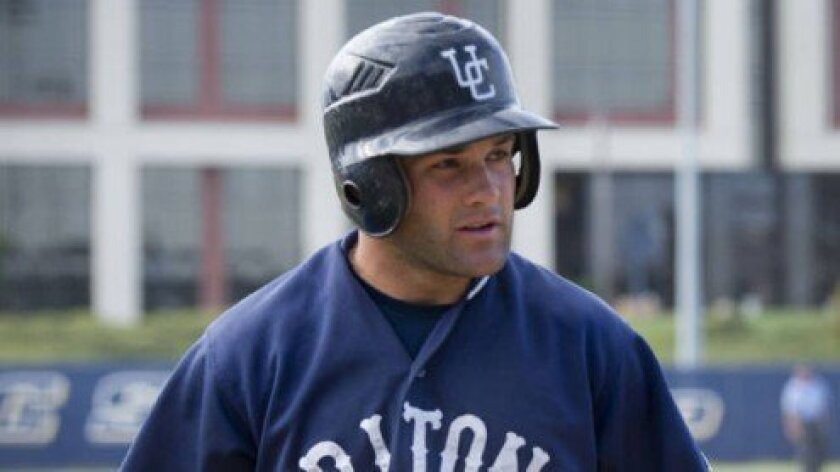 Susdorf, the Tritons' center fielder, was named to the National Collegiate Baseball Writers Association (NCBWA) All-America Third Team and also picked up a All-America Honorable Mention nod from Daktronics. The junior is ranked nationally in several statistical categories including triples (9, 1st), hits (84, 10th), stolen bases (26, 35th), batting average (.393, 50th), total bases (119, 50th), toughest to strike out (62nd), runs scored (51, 69th) and doubles (17, 72nd). Susdorf led the California Collegiate Athletic Association (CCAA) in hits, runs, triples and steal attempts (35). He was second in at-bats (214) and steals and third in average, doubles, total bases and on-base percentage (.465). Susdorf was a consensus 2012 All-West Region First Team selection by the American Baseball Coaches Association (ABCA), Daktronics and NCBWA.
Goodbrand also collected All-America Honorable Mention kudos from Daktronics. The junior right-hander went 11-0 over 15 starts, the most wins without a loss by any UCSD hurler since the school moved to NCAA Division II for the 2001 season. His 15 starts are the seventh-most in the country, while his 11 victories rank eighth in the nation. In addition, he ranks 38th in walks allowed per nine innings (1.45). Goodbrand led the CCAA in wins, starts and innings pitched (99.1) and struck out a team-high 69 batters. Goodbrand, who just completed his first season with the Tritons, was also named All-West Region First Team by the ABCA and Daktronics, as well as All-CCAA First Team and the league's Co-Newcomer of the Year.
First baseman Nathan Minnich from Shepherd was named the Daktronics Player of the Year while Carl O'Neal out of St. Mary's garnered Pitcher of the Year accolades. Minnich and Southern New Hampshire's Timothy Flight were tabbed the NCBWA Player and Pitcher of the Year, respectively, and Charlie Migl from St. Mary's was selected as the NCBWA Coach of the Year.
---