Top 10 Crazy Traffic Laws in the USA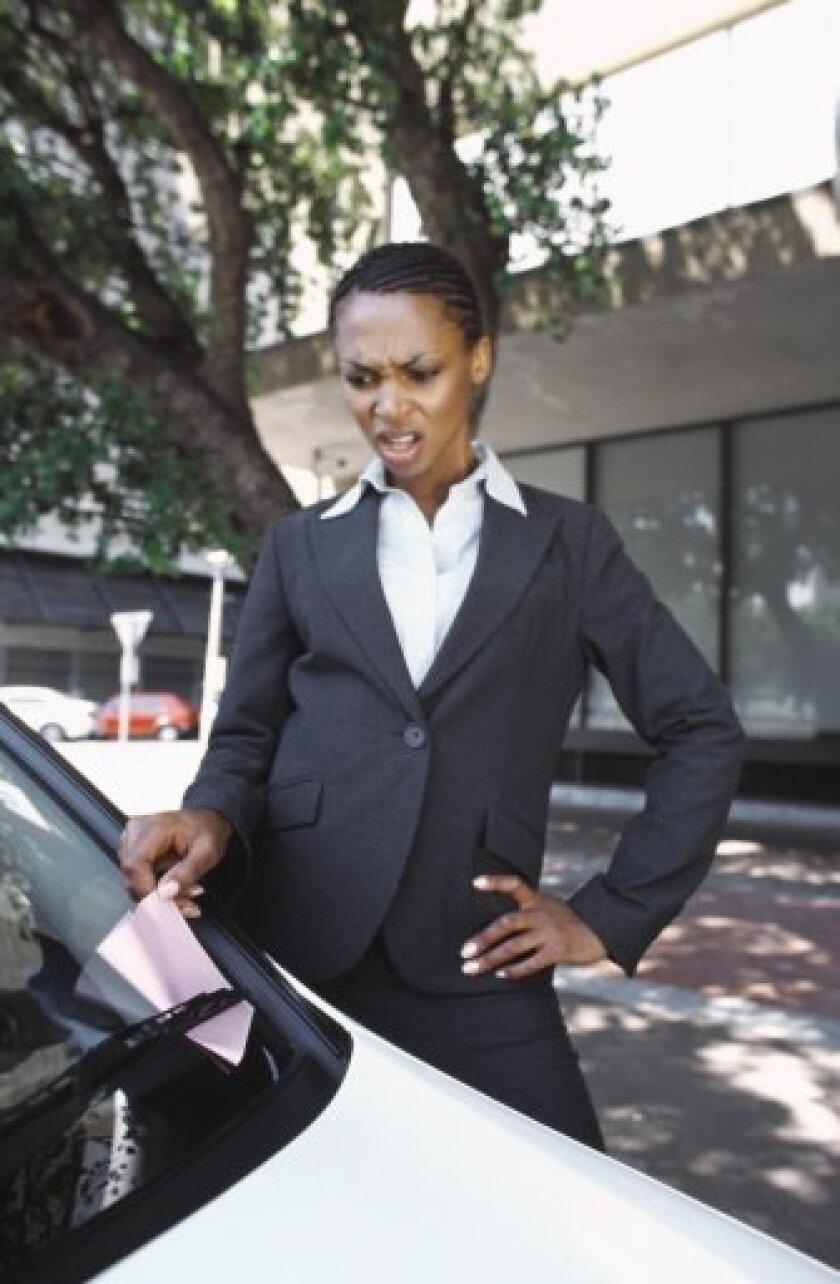 Crazy traffic laws: In New Jersey, it's illegal to frown at police officers, so wipe that look off your face stat.By Michael Pines, Accident & Injury Prevention Expert
When it comes to the craziest traffic laws in the United States, some drivers are left scratching their head. Here are the most bizarre traffic regulations, coast-to-coast.
Watch for Women
In Memphis and New Orleans, a woman who "attempts" to drive must have a man wave a warning flag before she heads out onto the roadways.
No Dunking Your Donuts
Don't try to park in front of the Dunkin' Donuts in South Berwick, Maine or else you might enjoy your cup o' Joe in the slammer.
Do Not Disturb the Sandwiches
Honking your horn where ice cold beverages and sandwiches are sold after 9 p.m. is illegal in Arkansas. Evidently, turkey is high in tryptophan, requiring more beauty sleep than other lunch foods.
Black Sunday
In Denver, black cars may not drive on Sundays. Too ominous a color, obviously.
Whale of a Time
Feel free to shoot a whale from your vehicle, but don't even think about shooting any other kind of animal in both Tennessee and California. Thankfully, the law recognizes the dangers of whales on the road.
Burn the Midnight Oil
In New Britain, Connecticut, a fire truck cannot exceed 25 MPH even if there's a fire. I mean, what's the rush?
Alert the Masses
In rural Pennsylvania, a driver must set off a rocket signal, wait ten minutes, then proceed on the road to scare off livestock. No wonder we're the more intelligent species.
Housecoats are for Houses
Ladies, take note. Your housecoat is great fireplace attire but behind the wheel it's completely illegal in the state of California.
Turn That Frown Upside-Down
In New Jersey, you can't frown at police officers. Keep up your scowling and you might end up in the clink.
Roadkill It & Grill It
Dinner is served! Montanans won't be going hungry anytime soon now that you can BBQ any animal you hit on the road. Who needs pizza when there's deer du jour?
Michael Pines is the founder of the
Law Offices of Michael Pines, APC
in San Diego, California. Connect on
Google+,
Twitter
or
Facebook
.
---