The Life of the Mind: San Diego Independent Scholars welcome knowledge-seekers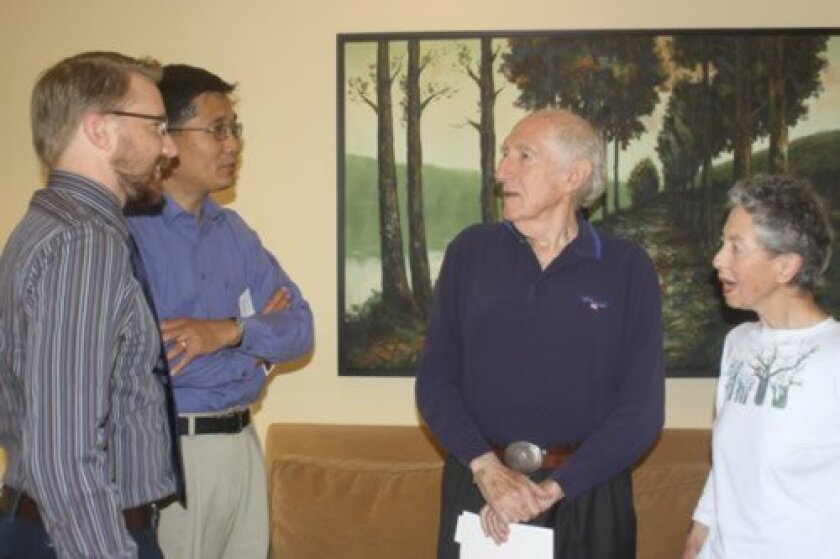 By Ashley Mackin
It's no secret that La Jolla is a scientific and cultural hub filled with people of diverse life experiences. For those who want to continue to learn through conversation and discussion (and maybe hear a new perspective on something), the San Diego Independent Scholars (SDIS) has an invitation for you.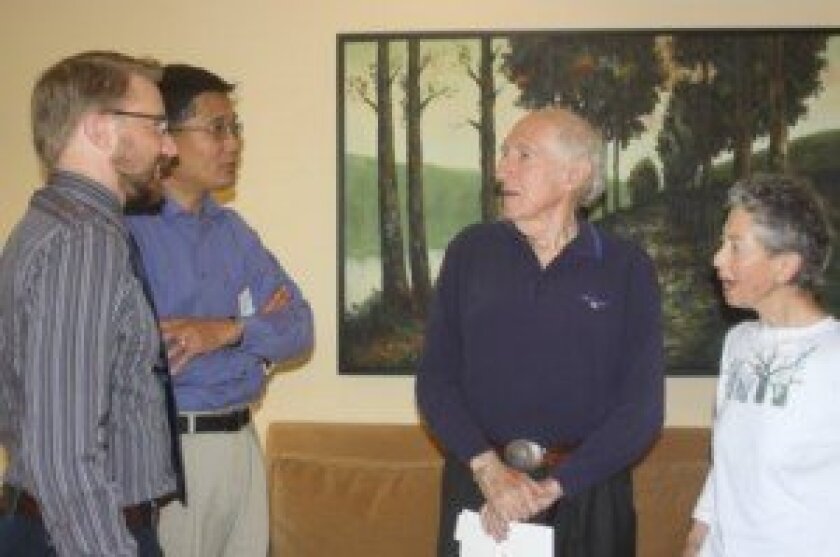 The 80-member group meets once a month at UC San Diego to hear speakers and panel discussions, and the meetings are open to all. There are also sub-groups that meet throughout the month to discuss particular topics of interest.
Program Chair Gerry Horwitz said the group started with retired scholars who no longer had a connection to academia but continued to engage in scholarship projects. They gathered to give and receive feedback on projects and expand on their own way of thinking.
Now, the group is open to anyone "interested in the life of the mind," Horwitz said. "Members do not have to be scholars, but be interested in scholarly pursuits."
On Oct. 14, the literature group will meet in the home of Marcus Klein to discuss Robert Louis Stevenson's "Masters of Ballantrae." Klein, a 10-year member, said he enjoys the intellectual discussions because "they keep me alive." He has a Ph.D. in literature, but said he appreciates that people of different academic levels come together to converse. "It's a very congenial group," he said.
A few days later, those who participate in the "Colloquy Café," will meet to discuss a word that represents a concept. Past concepts included: normal, risk, personality, belief, now, habit, character, childhood and humor. "We discuss these concepts one at a time and it's marvelous because the purpose is not to come to an agreement or conclusion, it's just to hear various takes on whatever the concept is," Horwitz said.
"When we talk about it, it's hard for some people to understand that we don't come to a conclusion. Another thing we don't do is, we do not ever tell anybody they are wrong because everyone is voicing his or her own take on the topic ... and your opinion is not wrong or right," she added.
One sub-group, which represents the origins of the group as a whole, is the Works in Progress group.
Horwitz explained that whenever a member is working on a presentation, paper or grant application and wants feedback, that member could present it to the Works in Progress group. Those who offer feedback do not have to be experts in any particular field. In fact, Horwitz says presenting to less informed sources is often more helpful.
"It really is better because if you are writing something for publication or going to a conference to present research, it is better to talk to people who don't have a lot of background in the subject because they tend to ask questions and show what you need to clarify or elaborate," she said.
Members are encouraged to write grant proposals for scholarly projects, and SDIS even has a grant committee to endow these projects. "We had been fortunate in that a widower of one of our early members gave a huge amount of money in her memory to the group," Horwitz said. "So we decided that should be used as a grant fund to further scholarships."
Past scholarly projects include an exploration of cultural and life changes in Korean women who have professional lives and businesses.
At 1:30 p.m. Oct. 19, the monthly meeting for the group at large will be held at UCSD Chancellor's Complex, room 111A, across from Price Center. The topic will be "Border Issues in Human Trafficking." The speakers will be Sheldon Zhang, a San Diego State University professor who will share his expertise on labor trafficking; and Lars Almquist, one of the researchers involved in a three-year study sponsored by the National Institute of Justice.
Because the meetings are open to the public, Horwitz said she invites anyone to come by and see what it's all about, including how approachable SDIS is.
While in the beginning some people were hesitant to join, doubting whether they could keep up, Horwitz said that isn't or shouldn't be a concern.
"We have enough members now that usually people find out about (SDIS) through other members, so having their friend or acquaintance telling them about it would absolve them of any feelings like that," she explained.
Want to know more?
■ Visit SDScholars.org for a description of the sub-groups and contact information
---