La Jollan Tom Galligan turns author in retirement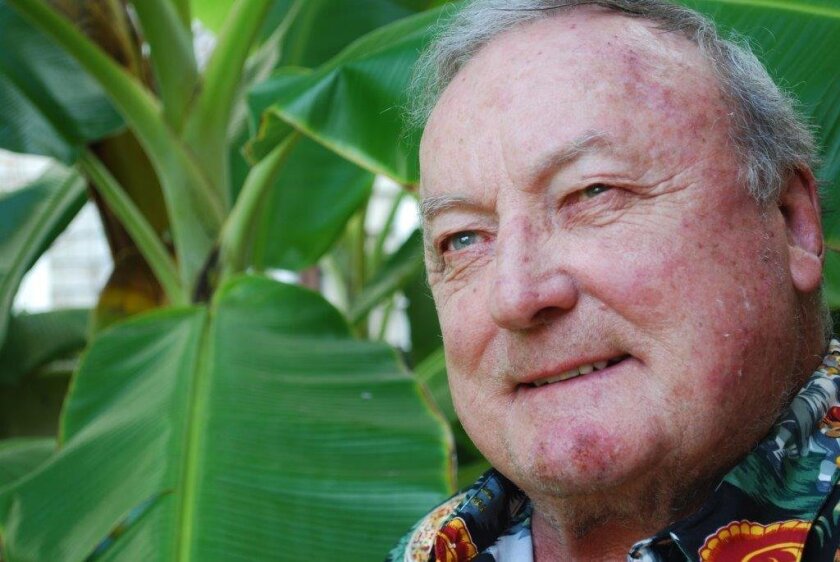 • 10 QUESTIONS:
Tom Galligan was born and raised in New York City where he graduated from Fordham University and received an MBA degree from New York University. He served two years as an officer in the U.S. Air Force during the Korean War. He eventually wound up in Los Angeles and co-founded a women's clothing manufacturing firm. When he sold the company, he moved to La Jolla with his wife, Sara, a retired teacher, and their four children.
Galligan was a member of the board of directors for Scripps Bank for 10 years before it was sold to US Bank. His children and six grandchildren all live in southern California.
He recently completed a novel with ties to La Jolla, "The Almega Project," which is available on amazon.com
What brought you to La Jolla?
I owned a women's clothing manufacturing company in Los Angeles. My family and I spent many a vacation in La Jolla. We loved the area so much that I bought a vacation home in La Jolla Shores in 1976. When I retired, we moved here permanently in 1986.
If you could snap your fingers and have it done, what might you add, subtract or improve in the area?
Traffic congestion is the most serious problem we face and I haven't a clue as to how many finger snaps it would take to make an appreciable change.
Who or what inspires you?
The Jesuit teachers that I had at Fordham Prep and Fordham College imparted the knowledge that inspired me to be a self-confident and a goal-oriented person.
If you hosted a dinner party for eight, whom (living or deceased) would you invite?
My guest list would include Jesus Christ, Julius Caesar, Bill Gates, Mother Teresa, George Washington, Golda Meir, Alexander the Great and Oprah Winfrey. (With Jesus at the head of the table, I would be assured of having an unending supply of great wines to lubricate the tongues of all the attendees).
What are your five favorite movies of all time?
"The Quiet Man," "Singing in the Rain," "The Shawshank Redemption," "Casablanca" and "Laurence of Arabia."
What is it that you most dislike?
Politically correct people.
What is your most-prized possession?
My wife, Sara. I could not be where I am today without her continued love and support.
What do you do for fun?
Play tennis, scuba dive and read.
What is your motto or philosophy of life?
I don't think there is a better philosophy than the Golden Rule. My favorite motto is "I don't know the secret to success, but I do know the secret to failure, and that is to try to please everyone."
What would be your dream vacation?
I am living it daily in La Jolla
---