Telling 'Silver Stories': La Jolla Girl Scouts create scrapbook workshop for seniors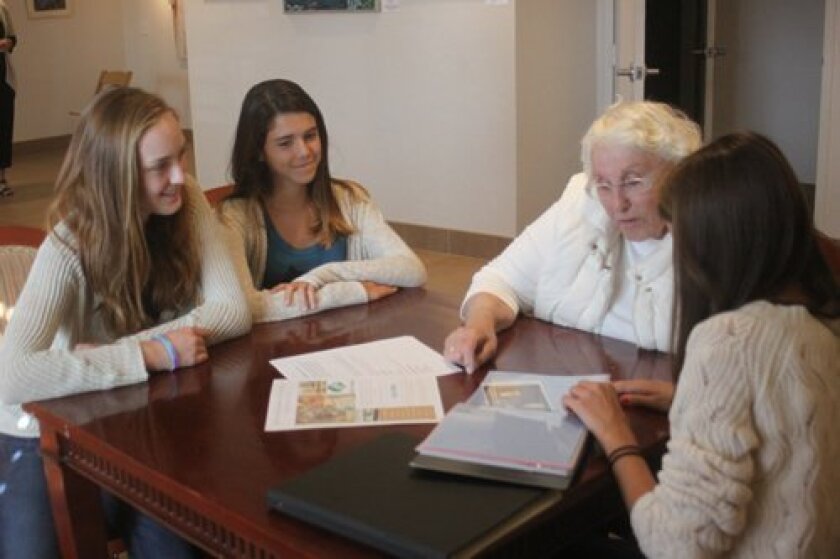 By Ashley Mackin
They say a picture is worth a thousand words, so the Girl Scouts and Muirlands Middle School students behind the new Silver Stories project hope the photo- filled scrapbooks they help senior citizens put together will tell a lifetime of stories.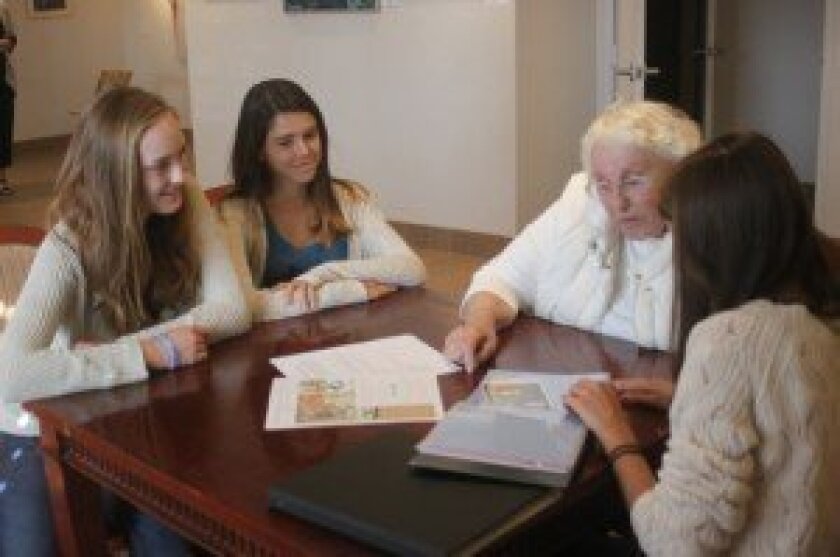 Nora Joyce, Dara Pite and Lizzie Craig, all age 13, planned and organized the six-week course for seniors at the La Jolla Community Center. Joyce said the goal is "to create scrapbooks that tell their life story so they can record their memories for families and future generations."
Pite added, "Their children and grandchildren are going to want to know the highlights of their life — what they enjoyed most and what they loved — and this is a way to pass that down."
The girls will start Oct. 28 by interviewing participants, asking them to tell their stories and explain the importance of the pictures they want to use, and what the theme of their book will be. Participants will continue to meet 3-4 p.m. Mondays. Newcomers who want to sign up can still do so by e-mailing SilverStoriesGSJ2013@gmail.com or calling (858) 459-0831.
Craig said she hopes these workshops will benefit people who have mementos and photos piled up over the years. "If you organize it and build a timeline, it could become something special to someone later on," she said. "(They might think) this is who I'm related to, this is my family."
La Jolla Community Center director Nancy Walters agreed. "I personally love pictures and scrapbooking, so when I chat with members and they tell me their back-in-the-day stories, I always askthem to bring me pictures to see," she said. "I can't tell you how many times members have told me they have boxes and boxes of photographs and they don't know what to do with them."
Though the project will meet the requirement of a Silver Award through Girls Scouts (a high honor bestowed on Scouts who make a difference in their communities) the girls each have an additional something they're looking forward to in sitting down with the seniors.
"I'm excited to learn about the people and their lives, because within their lives is a history of La Jolla," Craig said. "Most of them have been here for most of their lives, so you can learn about how La Jolla was ... and people don't always sit down and listen."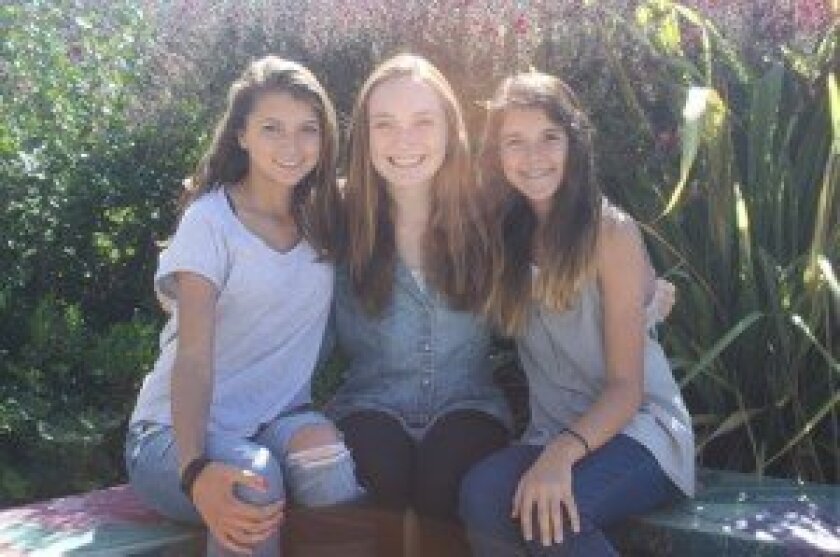 The Community Center was selected as the perfect space for the girls to sit and listen to the stories. When Walters was approached with the idea, she said it was a no-brainer. "When (Community Center board member and Lizzie Craig's mother) Sara Craig, told me about the idea of the class and how excited the girls were about putting together a program, there was no doubt in my mind that this was the place to host the class. Now participants will be able to make something beautiful with their pictures and leave legacy gifts for their families."
The last gathering, Dec. 2, will serve as a "publishing party" to showcase the completed books and let participants' family and friends see what will become a beloved, tangible representation of their parents and grandparents.
The girls put the workshop together from the bottom up. They came up with the concept, assigned jobs, created a timeline, prioritized a list of things to do, collected the scrapbooking materials and planned each step, starting with the interview and photo collecting. "It takes a lot more to plan a workshop than I thought," Joyce joked.
She added that they hope that since the class guidelines have been set and most of the work to get the project started is done, they could eventually pass the program onto future generations of Girl Scouts. The girls hope to make the workshop, or something similar, a regular feature accessible to any troop.
---