Talented cast shines in Cygnet's 'Travesties'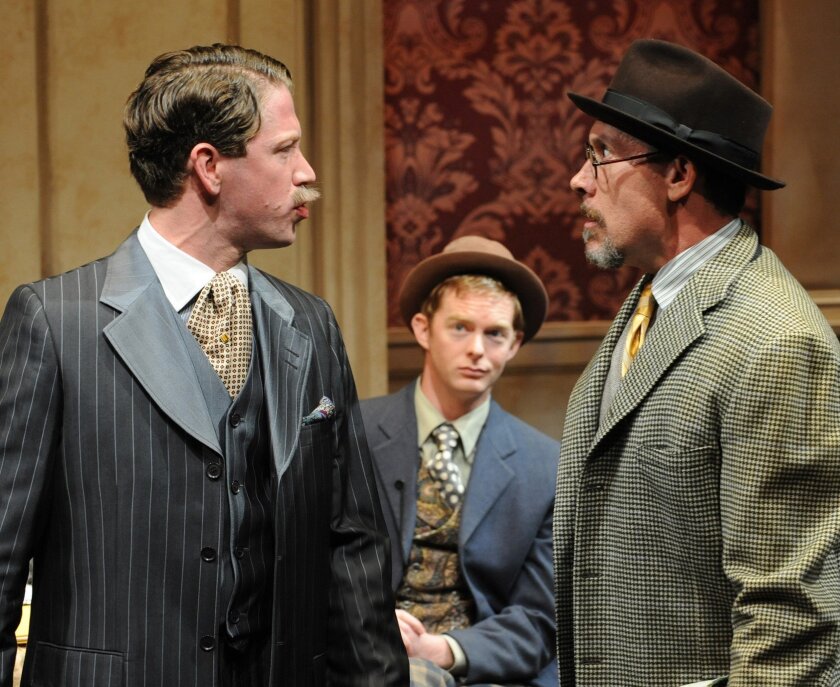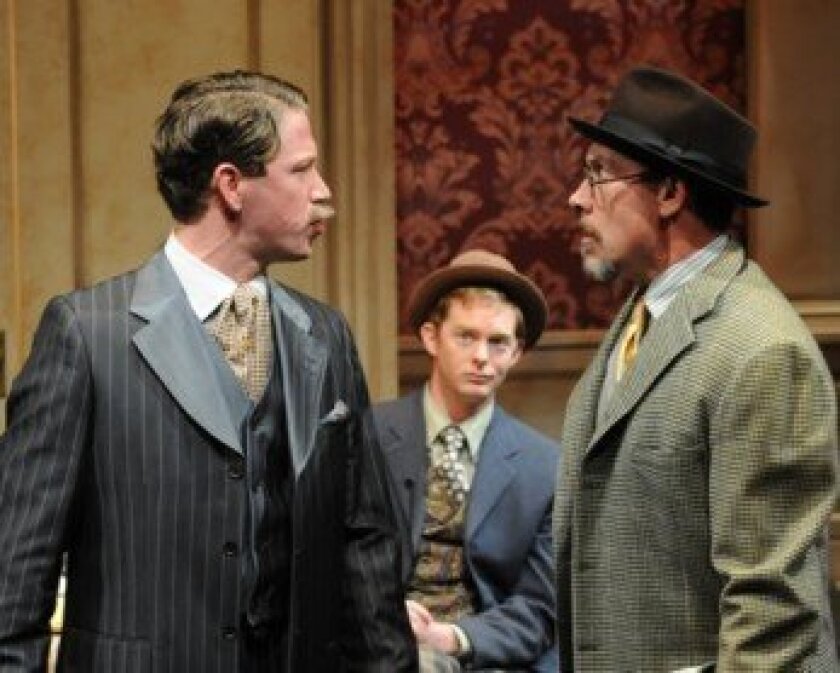 If you go
■ What:
'Travesties'
■ When:
In repertory with "The Importance of Being Earnest," matinees, evenings to Oct 27
■ Where:
Cygnet Theatre Company, Old Town Stage, 4040 Twiggs Street, San Diego
■ Tickets:
$24-$59
■ Box Office:
(619) 337-1525
■ Website:
cygnettheatre.com
By Diana Saenger
Tom Stoppard's "Travesties," on stage at Cygnet Theatre in Old Town San Diego, is a rarity among works. First produced in 1974, the action takes place in Zürich, Switzerland during World War I. At that time, three notable men lived there — author James Joyce; Dada art movement founder, Tristan Tzara; and communist revolutionary Vladimir Lenin.
Also in Zürich is English consular official Henry Carr. Carr, at one time, had a role in Oscar Wilde's "The Importance of Being Earnest," produced by Joyce, and over which, Carr and Joyce had many disagreements.
Stoppard imagined how these men would intermingle, intending a play about art, war, revolution and politics, and he actually borrowed some of his "Travesties" characters from "The Importance of Being Earnest."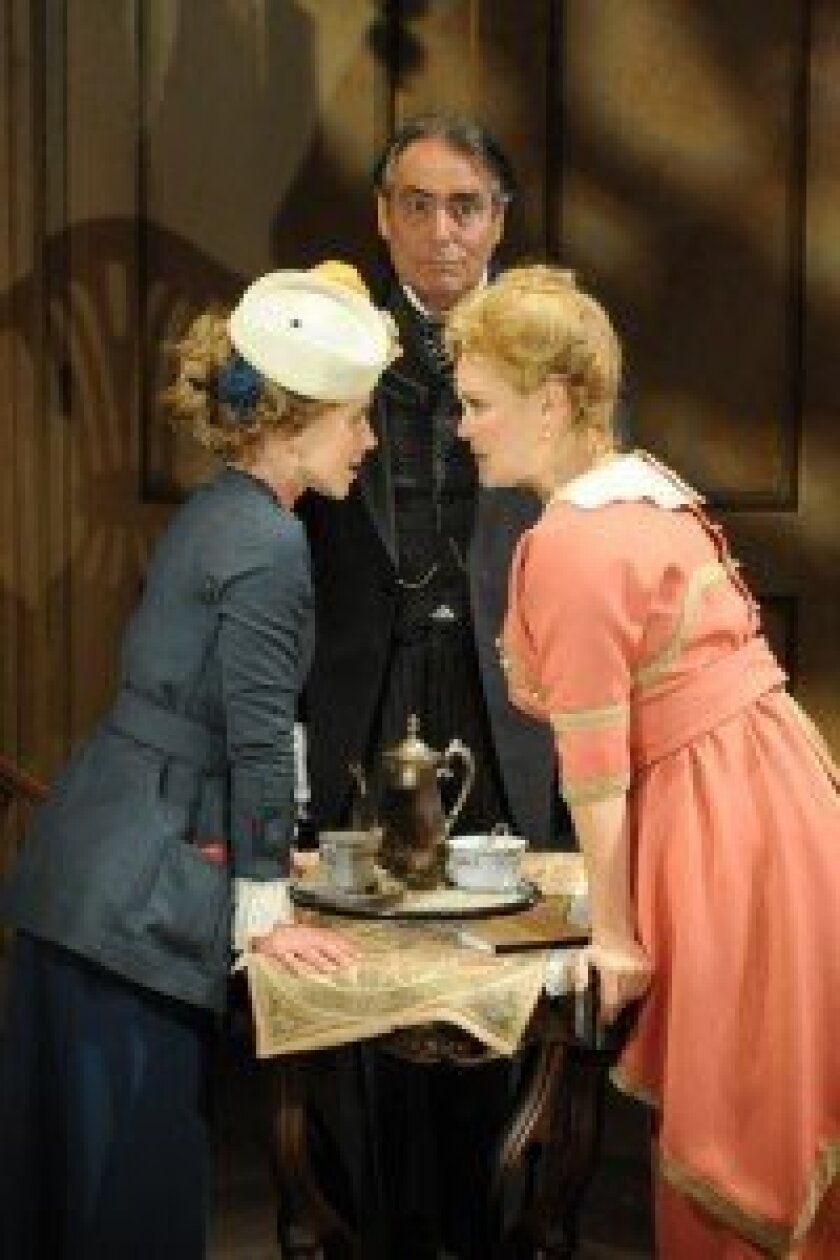 "Travesties" is like a merry-go-round spinning so fast one can't jump on. There are characters coming and going so quickly that it's a little tricky to follow the narrow plot in the first act. But two things really stand out — the humor and the incredible dialogue that the actors deliver rapidly.
Carr (Jordan Miller) spouts off about the recollections he has of the three notables. The only problem is most of them are not true and only jumbled memories thrown together.
As Tzara, Brian Mackey is an actor on steroids, providing lots of funny antics and weird physical feats. His ranting about Dada (the prelude to postmodern art) with different characters may leave the intent in question, but certainly provides plenty of entertainment.
Joyce (Patrick McBride) pops in and out of every scene hoping to catch an ear to further his causes, and also explain the lawsuit brought against him by Carr over their theatrical production disputes.
Lenin is a no-nonsense and ridged man played to perfection by Manny Fernandes. He speaks little English, but his Russian is effortlessly translated by his wife, Nadya, (Maggie Carney).
Two other women add spice to the play. Rachael VanWormer is perky and fun as Cecily the librarian, and Carr's sister Gwendolen (Jacque Wilke), an assistant to Joyce, is amusing in her affection for Tzara. The ladies deliver beautifully sung songs, especially enjoyable in the second act.
Topping off the fun is the butler, who is mostly silent, but whose comical expressions and mannerisms are superbly performed by David Cochran Heath.
The play has a little of everything — music, dance, parodies, Shakespeare and hilarity. Although the first act is somewhat dry, the second is worth waiting for.
One can only imagine the challenge of orchestrating a script of this caliber, but Director Sean Murray has done a seamless job.
---