SummerFest Lineup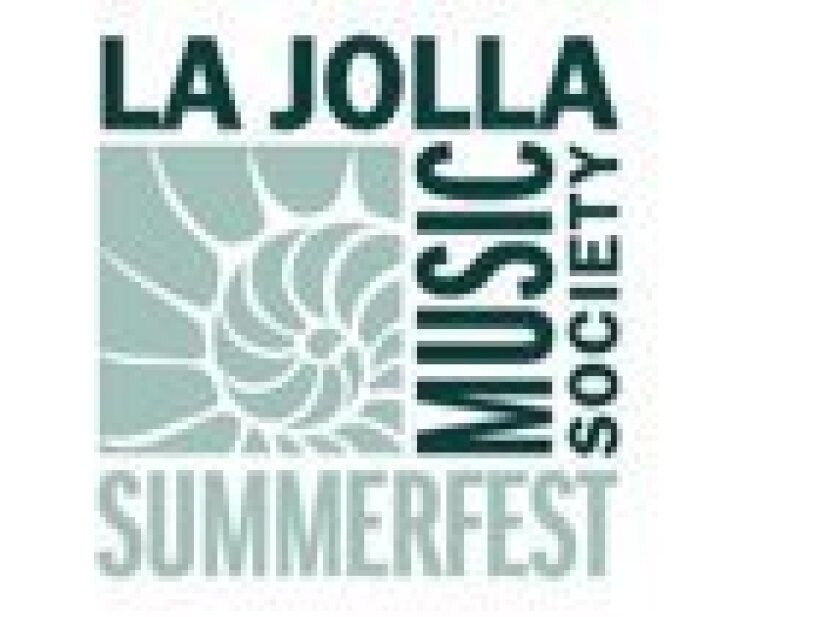 In the market for a stirring concert or a spectacular gala, look no further than the SummerFest lineup.
The La Jolla Music Society's month-long music festival opens its 25
th
anniversary year with a free public concert "Under The Stars" 7:30 p.m. Aug. 3 at La Jolla Cove.
The lineup includes 15 concerts between Aug. 5 and 26 (See below), a host of enrichment event, free open rehearsals and encounters with the musicians. And you can join the Society's festivities at the Annniversary Gala on Aug. 13. It will feature a special performance by Summerfest Music Director Cho-Liang Lin, and the SummerFest artists the Assad Brothers, Éclat Quartet and Valerie & Dominique Kim along with cocktails, dinner and dancing overlooking the Pacific Ocean.
Go to ljms.org for a full schedule of events. For gala ticket information, call Maija Talikka at (858) 459-3724 ext. 206.
Concert Lineup:
Aug. 5, 7:30 p.m. Opening Night: 25th Anniversary Celebration
Aug. 6, 7:30 p.m. Gil Shaham & Friends
Aug. 7, 3 p.m. Kalichstein-Laredo-Robinson: The Trio of our Time
Aug. 9, 7:30 p.m. Mozart I: Soul of a Genius
Aug. 10, 7:30 p.m. An Evening with Olga Kern
Aug. 12, 7:30 p.m. Serenades & Romance
Aug. 14, 3 p.m. Assad Brothers: Legends of the Guitar
Aug. 16, 7:30 p.m. Mozart II: The Sublime Spirit
Aug. 17, 7:30 p.m. An Evening with Marc-André Hamelin and Alisa Weilerstein
Aug. 19, 7:30 p.m. Commissions and Premières
Aug. 20, 7:30 p.m. Baroque Masters at St. James By-the-Sea Church
Aug. 21, 3 p.m. Tokyo String Quartet
Aug 23, 7:30 p.m. Mozart III: Quintet Masterpieces
Aug. 24, 7:30 p.m. An Evening with Midori
Aug. 26, 7:30 p.m. SummerFest Finale
---