Student View: Face it — in paradise the homeless need our help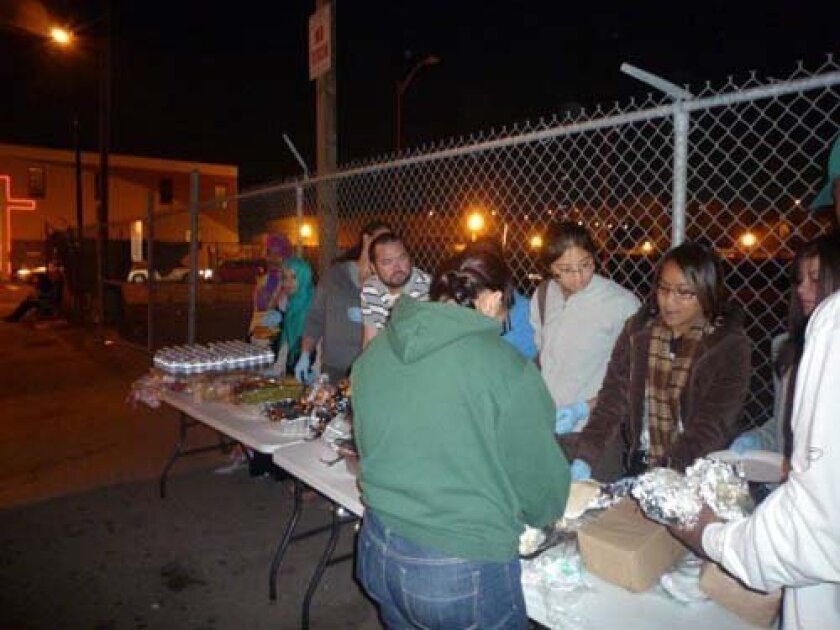 By Khoban Ludin
Those of us who live surrounded by pristine beaches, palm trees, and parks refer to San Diego as paradise point. The reality is that the city is covered by homeless Americans. They are homeless in paradise.
At first glance, La Jolla seems to have striking similarities to Beverly Hills. Upon closer look, it has become a hot spot not only for tourists but also for people who are homeless. Now you are welcomed with signs comprised of statements such as 'Smile because your life could be worse' on the streets.
In La Jolla, a person can witness a homeless person pushing a shopping cart full of clothes, blankets and second-hand possessions. When I attend my classes at UC San Diego, people without homes are visible in the bus going to Veterans Affairs health system, using the public benches, and sleeping in the main library, Geisel, during cold winter days. The visible growing number of homeless people might be tarnishing the community's charm and annoying local La Jollans. However, their presence is a constant reminder that we should help the people within our communities.
It was during this year, that I decided to volunteer, along with my friends from Muslim Student Association, with the nonprofit organization Embrace. We went to feed people in need of homes and without other aid on 16th Street and Island Avenue.
Homeless people are usually stereotyped as losing the fight with drugs, alcohol, mental illness, or disease. There is so much more to them. They don't choose to be homeless. Their numbers are growing because of the current economic crisis and job losses. Some can't even explain how they became homeless. They come from all walks of life. These homeless people are mothers, fathers, children, sisters, brothers, and they are human beings just like us. While I worked at the homeless shelter for a few weeks, it was humbling to hear their two-word response: Thank you. The face-to-face experience made me realize that undeniably these are human beings that need and deserve our help.
The homeless problem cannot be solved by pretending it doesn't exist. The La Jolla community needs to initiate programs such as Embrace to help those in desperate situations. The truth is that the problem is not going away.
It's time for these paradise communities to embrace the idea to help these strangers on the streets that are gripped with thirst and hunger in "Homelesswood" — a paradise point for homeless. The right time is now or never. It can start with steps as small as providing food, clothing, shelter, and supportive services in the nearby neighborhood.
Khoban Ludin, a senior at UCSD, is majoring in human biology.
---