Spotlight on Local Businesses: We Olive La Jolla hosts 'Sip and Shop' event tonight
By Marti Gacioch
Olive oil is just the tip of the tapas at We Olive's this holiday season. On Thursday, Dec. 20, from 4 to 8 p.m., visitors can slow their shopping pace a bit by dropping into We Olive's "Sip and Shop" event for olive oil and wine tastings, along with complimentary gourmet tapas at 1158 Prospect St.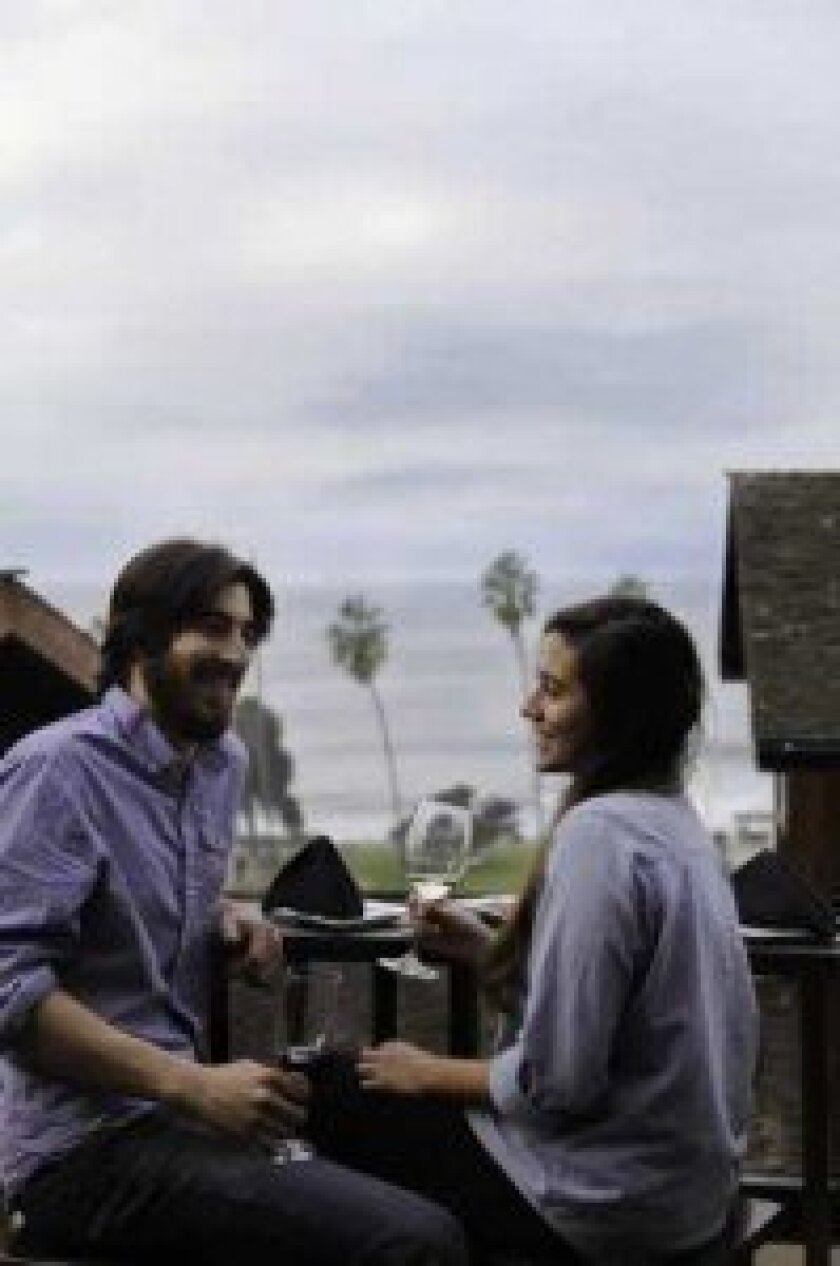 "The event is designed to take the stress out of holiday shopping by offering guests a chance to sip wine and taste tapas in a relaxed, fun environment with nice music while they shop," said Chris Swain, general manager.
We Olive features all-California wines, extra virgin olive oils, balsamic vinegars, gourmet foods and seasonings that guests can sample while they relax at the 40-seat, ocean-view patio wine bar overlooking the Cove.
According to Swain, olives are traditionally grown in wine-producing regions, so We Olive works with farmers in the Central Coast, Napa, Sonoma, Paso Robles and San Luis Obispo, and the company represents a few dozen artisan olive oils at any given time.
"Olive oils offer a vast array of aromas and flavors to choose from, and we look for a nice balance between fresh fruity aroma, pungency (a peppery kick that comes from olive oil) and the natural bitterness coming from olives," Swain said.
A visit to We Olive makes for a learning experience. "We educate our guests about the health benefits of olive oil, which include helping to reduce the risk of heart disease and inflammation," Swain said. "Olive oil is packed with antioxidants and polyphenols."
We Olive's knowledgeable staff of 12 walks customers through a tasting to help them find an olive oil they'll love.
"Our staff is culinary school grads, inspiring sommeliers and food stylists, who create all the food in the store, including cheese plates, salads, spreads and charcuterie," Swain said. "So if you're a foodie or a gourmet, you're immediately immersed in an environment of like-minded people."
We Olive offers California wines from small estates and family producers. Three dozen wines are featured and 30 of them are offered by the half glass, full glass, or by the case at retail prices designed to be affordable.
"Our staff handpicks all the wines and helps guide our guests through the list to help them find the right wine for a dinner," Swain said.
We Olive recently opened a new kiosk at UTC's Westfield Mall that showcases olive oils, balsamic vinegars and other holiday gifts.
— We Olive, 1158 Prospect St. in La Jolla, is open 10 a.m. to 8 p.m. Sunday-Thursday; 10 a.m. to 9 p.m. Friday and Saturday. Happy Hour runs 4-7 p.m. Monday-Friday. Free Foodie Friday is 6-8 p.m. (858) 551-8250. https://lajolla.weolive.com
---