Sophie Tucker pic to launch Jewish Film Fest's Silver Anniversary in La Jolla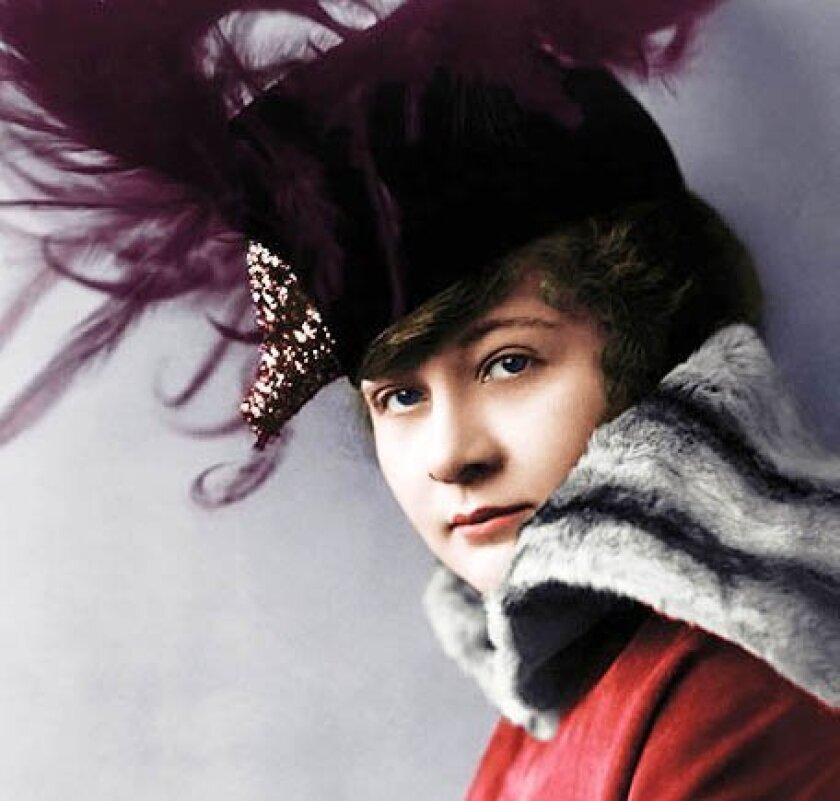 By Lonnie Burstein Hewitt
Sophie Tucker. The name isn't exactly a household word now, but I remember seeing her on television when I was growing up. She was a hefty, white-haired woman in her 70s by then, and her bawdy style was sanitized for TV, but she was still a star, called "The Last of the Red-Hot Mamas."
Bette Midler named her daughter Sophie after this rough-tongued singer-comedian, who was one of Midler's early inspirations.
The child of Russian-Jewish immigrants, Sophie Kalish (her better-known last name came from her first husband) started entertaining in her parents' Connecticut restaurant, and made her first appearance on a New York stage in 1907 — in blackface.
Two years later, wearing her own face, she went on to The Ziegfeld Follies; by the roaring '20s, she had become a huge recording star, whose success spread to Europe and England, where she sang for King George V and Queen Mary.
In the 1930s, she had her own radio show, and continued performing all the rest of her life. Today, you can hear her singing her breakout hit, "
Some of These Days,"
on YouTube, but better still, you can see a whole movie about her life and times at the Jewish Community Center in La Jolla on Aug. 14.
The premiere of "The Outrageous Sophie Tucker" will be the kickoff event for the San Diego Jewish Film Festival, which celebrates its silver anniversary next Feb. 5-15. The film features Barbara Walters, Carol Channing, Michael Feinstein, Tony Bennett and many others, and of course, includes archival footage of the Red Hot Mama herself.
Producers Lloyd and Susan Ecker, who spent seven years digging up inside stories about Tucker's 60-year career, will be at the screening, and will lead a discussion afterward. Their source material was a stash of scrapbooks Tucker had meticulously kept all her life. These provided not only enough visuals to flesh out a movie, but enough information for a book titled, "I Am Sophie Tucker," which they will introduce and sign later in the evening.
SDJFF's Craig Prater, who formerly helmed the Palm Springs International Film Festival and is now in his second year as Festival Director here, talked about his reasons for selecting "Sophie Tucker" to kick off the Silver Season.
"I always like to start with a film that's fun and entertaining and makes people feel good," he said. "Even if you've never heard of Sophie Tucker, you'll know everyone who's interviewed in the movie, and you'll certainly be able to relate to her music and all the things she said and did."
Prater promises the 2015 festival will be bigger and better than ever, and include audience favorites from the past 25 years. u
IF YOU GO:
"The Outrageous Sophie Tucker," 7:15 p.m. Aug. 17, at Jewish Community Center's Garfield Theater, 4126 Executive Drive. Tickets: $13.75 at (858) 362-1348 or
sdjff.org
---