Son of La Jolla couple becomes commander of Naval Supply Systems, Supply Corps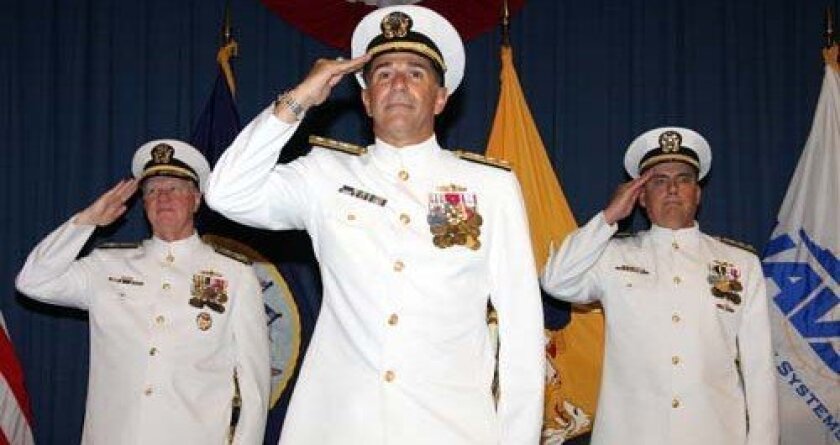 Rear Adm. Mark F. Heinrich recently became Commander, Naval Supply Systems Command and 46th Chief of Supply Corps in Mechanicsburg, Penn., on July 22.
He took the helm from Rear Adm. Mike Lyden, who was relieved of command by Heinrich and retired after 33 years of U.S. Navy service. Heinrich is the son of Morton and Eileen Heinrich of La Jolla.
A native of Southern California, he holds a bachelor's degree in engineering from the Naval Academy and master's degrees in business administration and petroleum management from the University of Kansas. He is also a graduate of the Kellogg Graduate School of Management Advanced Executive Program.
---