Sleep expert brings maximum relaxation to La Jolla Yoga Center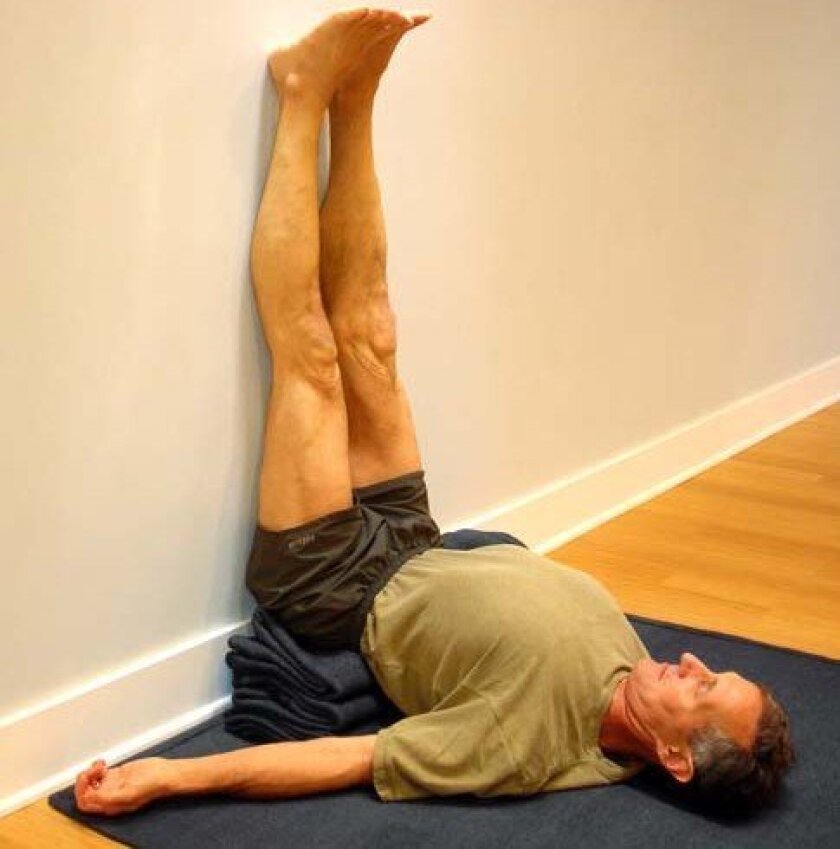 This fall, the most relaxing spot in all of San Diego may well be the La Jolla Yoga Center. That's where Stanford-trained sleep scientist, stress-reduction specialist, and internationally acclaimed Iyengar Yoga teacher Roger Cole, Ph.D., is offering a series of Restorative Yoga sessions each Monday evening from 7 to 8:30 p.m.
Over 30 years ago, Dr. Cole recognized that certain specialized yoga postures are ingeniously designed to trigger deep relaxation reflexes in our brain and body. For example, mild head-down postures can fool the brain into sensing that blood pressure is too high, setting off a series of hormone and nerve responses that quiet the heart, open constricted blood vessels, and slow down a racing mind.
In the 1980s, he went to India to learn how to teach Restorative poses from yoga master B.K.S. Iyengar. Back in the U.S., he conducted research to discover more about what makes them tick, integrated them with modern sleep science, figured out refinements to get the most out of each pose, and assembled the best of the best of these techniques into his Restorative Yoga program.
To practice it, you rest in a series of deliciously comfortable postures that very gently stretch and align your body. You use simple props, like folded blankets, bolsters, and eye covers to support yourself and enhance the relaxation. Precise positioning, sequencing, and subtle adjustments make the postures work their magic. Without effort you enter a period of deep rest, and you emerge restored and rejuvenated.
No prior yoga experience is required. Poses are modified to meet each participant's level. Wear warm, loose clothing, including socks. Props are provided, but it is recommended that you bring a small towel and an eye mask, eye pillow or cloth bandage to cover your eyes.
The series continues through Dec. 19 and you can join any time.
Visit
www.lajollayogacenter.com
or call (858) 456-2412 or visit 7741 Fay Ave.
---