Share a little Village spirit with gifts that say La Jolla!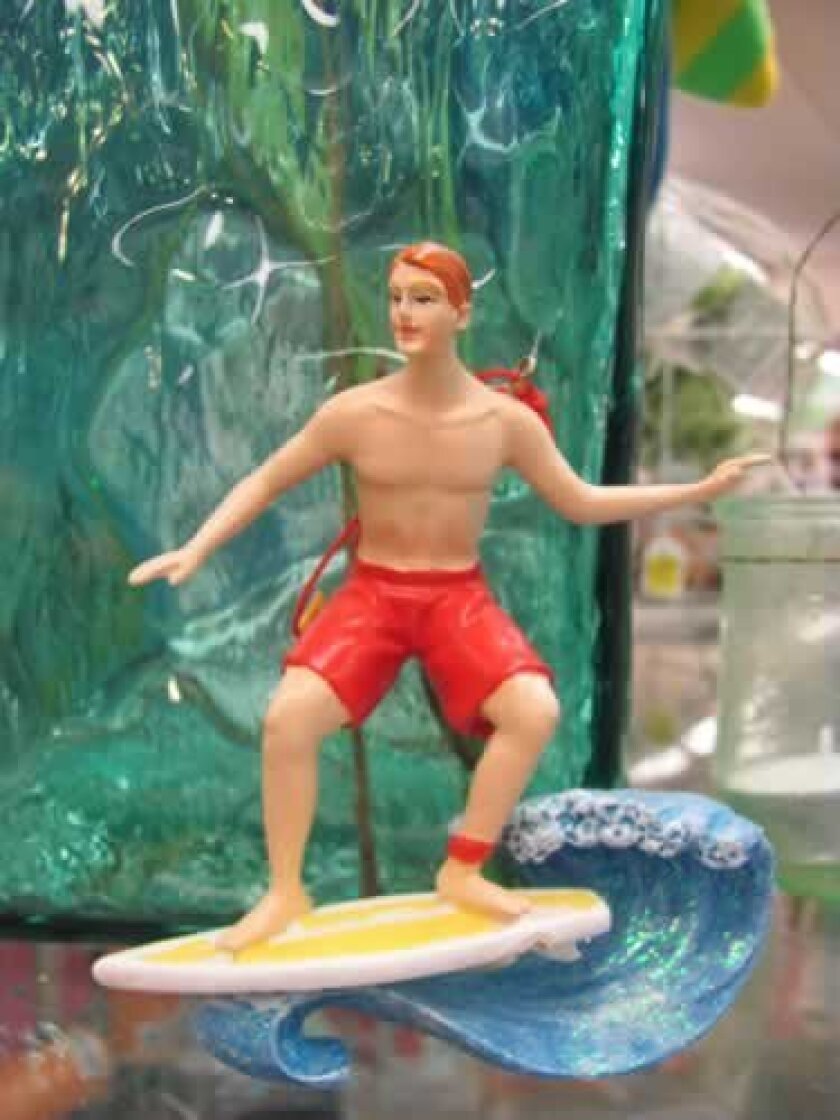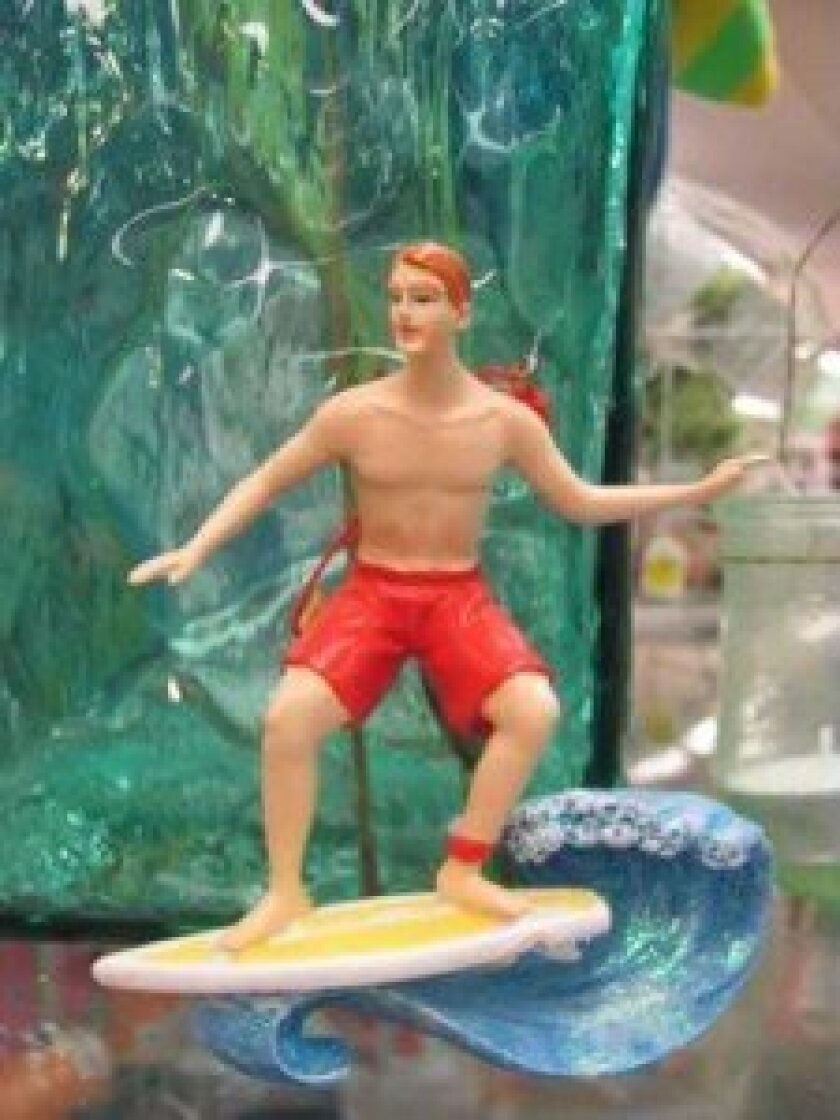 • Whether hung on a tree or in a window, ocean-themed ornaments are sure to spread sunshine. Find these glass delicacies at Seaside Home, 1055 Wall St., $7; and the surfer, $8.95, and mermaid, $11.95, are at Burns Drugs, 7824 Girard Ave.
• Who doesn't want a sea lion puppet? This fuzzy-wuzzy is $32.99 at Geppetto's Toys, 7850 Girard Ave. The baby monk seal is $16.99.
• Cups, 7857 Girard Ave., has plastic water bottles for $2. Its collection of kids T-shirts proclaim an allegiance to organic cupcakes and La Jolla!
• For a history of La Jolla with photos and facts, Warwick's has a shelf full of local titles. The newest is Bird Rock residents Derek and Andrea Searancke's "La Jolla Guidebook," $14.99. 7812 Girard Ave.
• Two local photographers have created calendars with gorgeous La Jolla images for each month of 2013. Stan Keiser of
natureandlens.com
released a 2013 California Wildlife Calendar with proceeds to the
Marine Mammal Center
and
Sky Hunters
, $16.95 plus shipping, on Lulu.com at
https://bit.ly/XwhzrY
Sharon Hinckley's La Jolla calendar is at shops all over town, $13.99.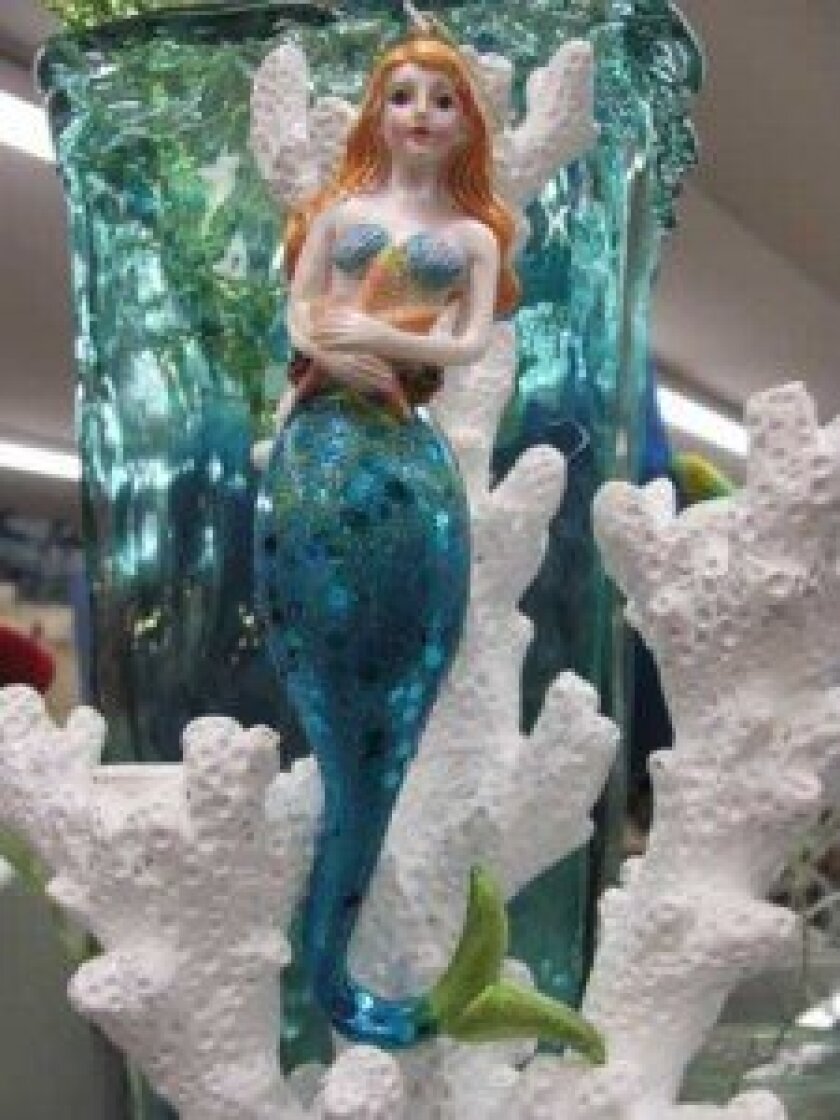 • Birch Aquarium has three ideas for gift giving. Its children's book, "What Color Would You Be to Hide in the Sea?" explores camouflage in the ocean, $18.95 at the
aquarium bookshop
; open 9:30 a.m. to 5 p.m. daily or by calling, (858) 534-8753.
Through its Adopt-A-Fish program, for $25, one can choose from 17 signature aquarium species — such as seahorses, sharks, and jellies — and feed one for a year. The third gift is an aquarium membership, priced from $55
aquarium.ucsd.edu
• Season tickets to the La Jolla Playhouse, La Jolla Music Society and/or the La Jolla Symphony & Chorus is a gift that lasts throughout the year. The Playhouse just added two shows to its 2013/2014 season, "His Gal Friday" and "Sideways." Order through the box office at
(858) 550-1010
or
LaJollaPlayhouse.org
.
Upcoming performances from La Jolla Music Society include Philharmonia Baroque Orchestra, Joffrey Ballet, and Broadway legend Barbara Cook. (858) 459-3728 or ljms.org
Tickets to La Jolla Symphony & Chorus' "Angel of Repose," season are available at
(858) 534-4637 or lajollasymphony.com
• Art patrons will relish a membership to the Museum Contemporary Art San Diego at 700 Prospect St. Gift memberships take up to two weeks to process and include a year of free, unlimited admission to the locations in downtown San Diego and La Jolla, plus invitations to openings, discounts at the Museum X Store and Museum Café, and free admission to film screenings and lectures. Memberships start at $45. mcasd.org (858) 454 3541.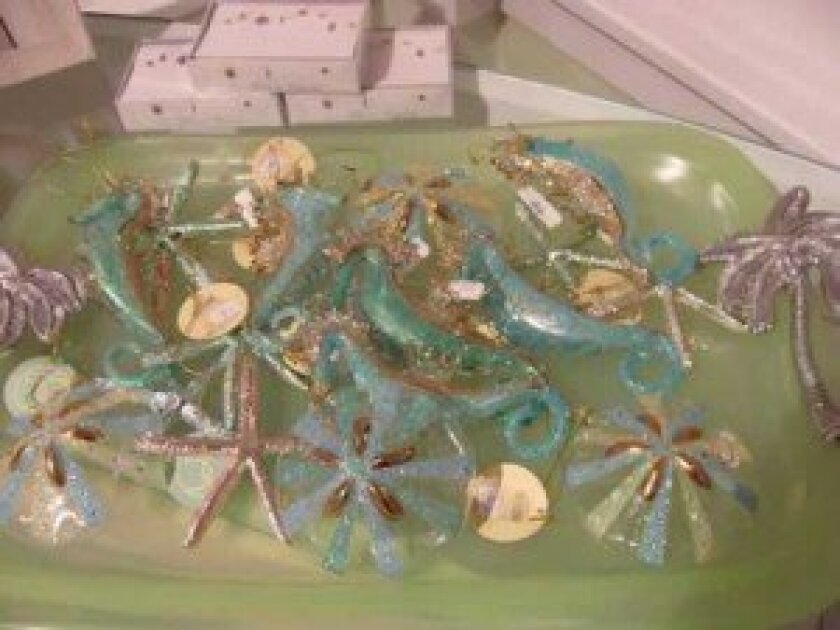 Becoming a member is the way to enjoy everything the Athenaeum Music & Arts Library has to offer. For $40 a year (individual) and $50 (family), receive a bi-monthly newsletter and other advance event notifications, check out materials and receive discounts on studio art classes, concerts (classical, jazz and new music), lectures, and special events. Personalized library cards arrive by mail two weeks after sign up. (858) 454-5872. ljathenaeum.org
• Show your school colors with gifts from the UC San Diego online bookstore like this Cat in the Hat oval-shaped 18ounce mug that is microwave and dishwasher safe. $14.99. Hoodies, T-shirts and pants are also available at ucsandiegobookstore.com/ La Jolla High School's online bookstore is a Vikings paradise at ljhs.sandi.net/
• Cookies and cakes customized by the folks at Girard Gourmet are always a treat from La Jolla. In the French tradition, the Yule log gets a Santa and reindeer design from Francois Goedhuys, $45, 7837 Girard Ave. (858) 454-3321.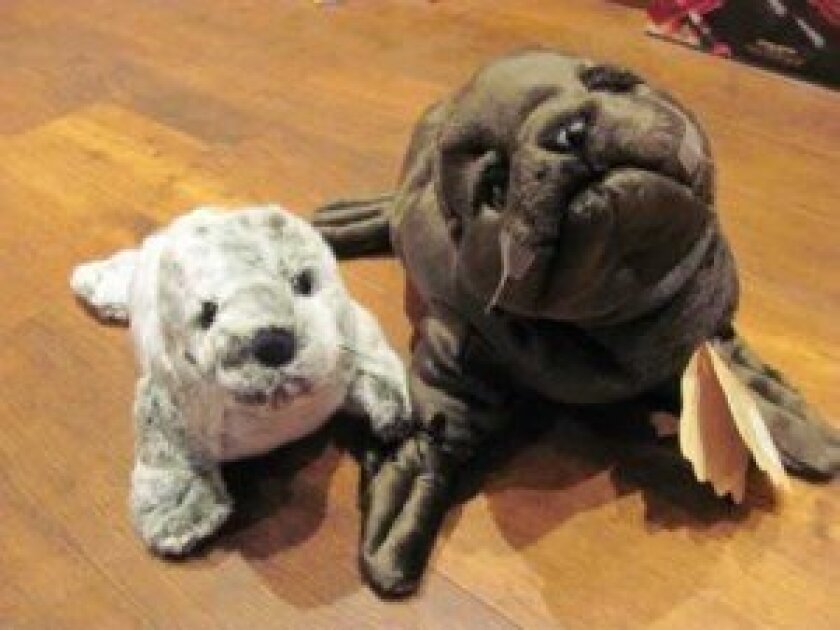 • La Jolla Shirt Co., 935 Prospect St., has dozens of designs in a variety of colors and sizes — the super-sizes make great beach coverups and nightshirts.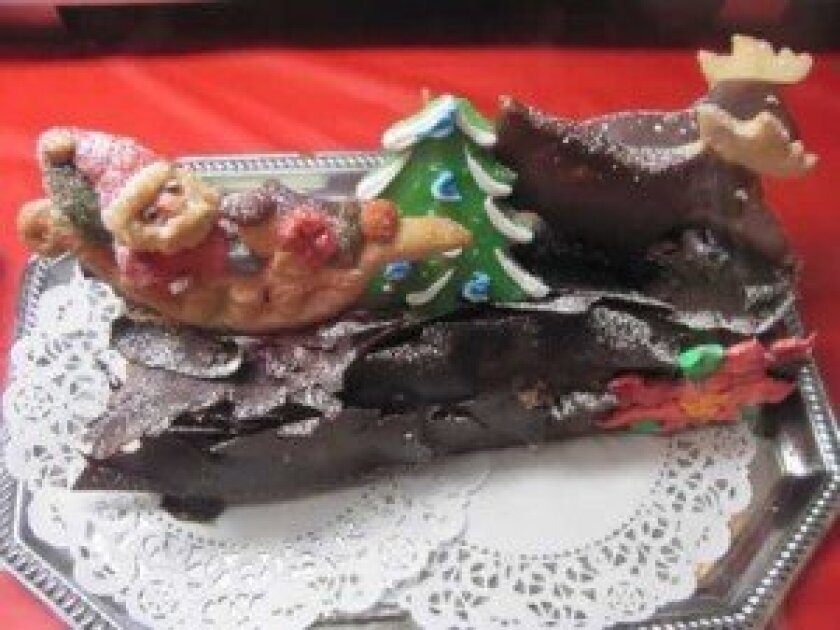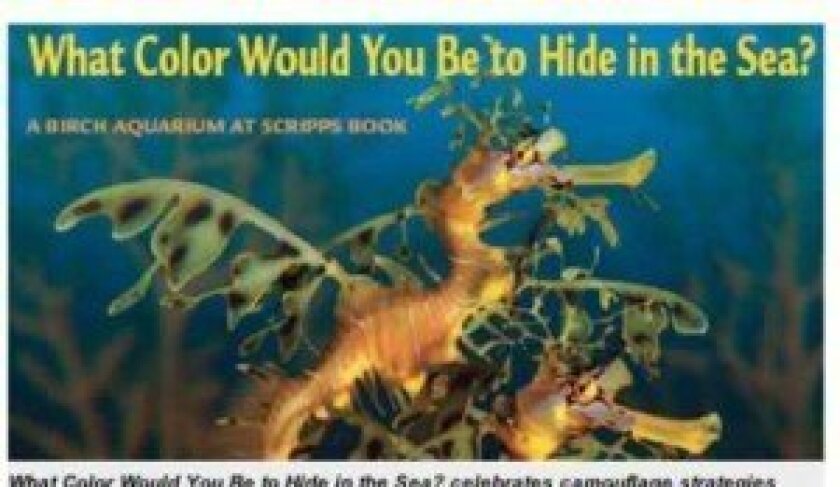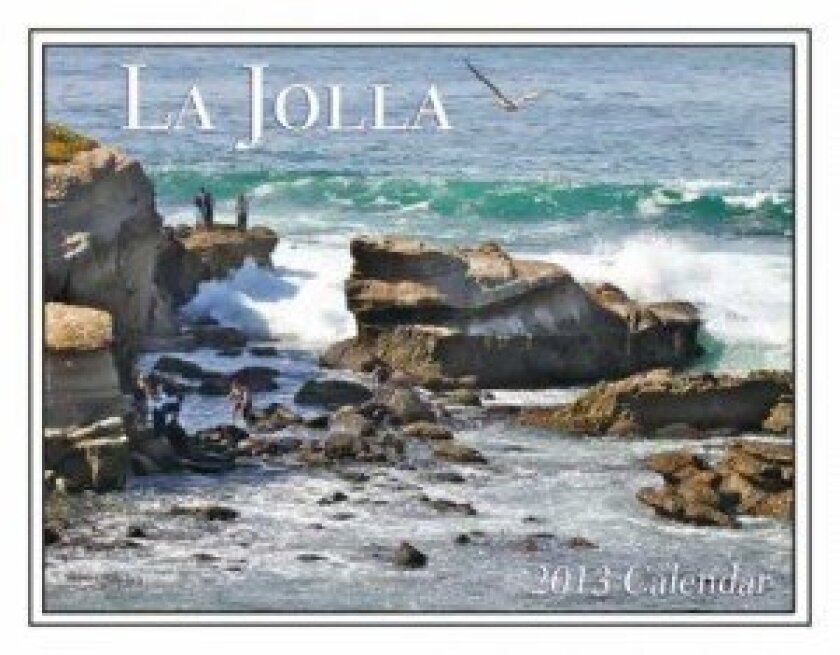 ---