Self-driving car technology approved for road use in California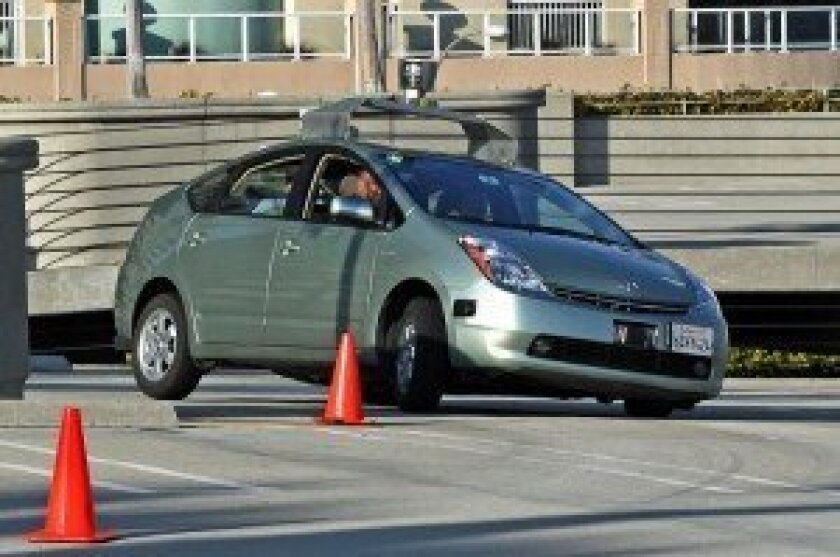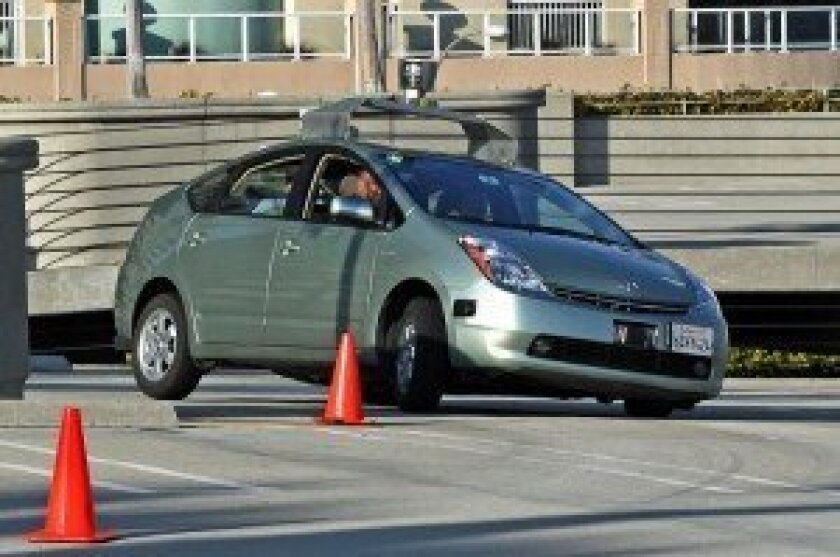 by Michael Pines, San Diego's Accident & Injury Prevention Expert
In a landmark decision this week, self-driving car technology has been approved for road use in the state of California -- an announcement that may prevent car accidents and injury while potentially saving hundreds of thousands of lives yearly.
"I had the pleasure of going out for a drive on the autonomous vehicle," California state Senator Alan Lowenthal said before the unopposed vote. "I have to say that there are some still issues with it, but it's a better driver than I am."
Right now, more than 30,000 people are killed in automobile accidents each year. Google, the frontrunner in self-driving technology, is aiming to launch its technology throughout the nation within the next five years. The advance in car safety means Google is paving the road for potentially friendlier and less dangerous roadways -- that is, if drivers get behind the wheel responsibly. Although a computer can work well in simulated scenarios, there is still room for driver error such as drunk driving, distracted driving, and even speeding - driving situations a computer could not self-adjust, leading to potentially dangerous road conditions.
Google's self-driving car works by utilizing a computer to analyze road conditions, thereby reacting to the conditions presented. For instance, if the vehicle's computer senses a car ahead, it will automatically decrease its speed to avoid a collision. Or, if the computer detects another vehicle in an intersection during a green light, it will prevent the vehicle from entering the dangerous condition. Soon, the technology may be able to adjust the vehicle according to weather conditions including slippery roads, hydroplaning, or rough surfaces such as potholes.
"I think if all the cars were self-driving, it would be a benefit," said David Champion, head of auto testing at Consumer Reports in a statement to CNN. "I think a mixture would be a bit chaotic."
Champion added that since most car accidents and auto injuries happen as a result of driver error, having a mixture of vehicles on the road could increase car accident risk otherwise reduced by self-driving technology. This can be particularly true if combined with driver irresponsibility.
"When I'm approaching an intersection, I look to see of the other driver is looking at me," he said. "If he's looking somewhere else and inching forward, I'm going to lift off the gas."
Google's self-driving technology does not entirely allow the driver to be hands-off. In other words, any car equipped with self-driving technology will still require the driver to sit in the driver's seat and pay attention. As a result, if a car accident in San Diego does happen, drivers will still be responsible for the incident despite the technology. While the technology is currently being developed, it's only a test of time to render self-driving technology as completely safe.
Keeping safe: ways to reduce car accidents today
Although self-driving technology has been approved in the state of California, the technology has a few more years to go until all vehicles become self-driving. And even then, drivers must still practice safe driving skills. Ordinary vehicles and drivers must use precaution to avoid car accidents today. Consider the following tips to help reduce your risk of car accidents.
Purchase a vehicle with driver assistance technology
Many vehicles manufactured today come equipped with safety features beyond the standard equipment like airbags and anti-lock brakes. Most all new vehicles sold today utilize Electronic Stability Control (ESC) -- a technology that uses computers to aid the driver in unstable conditions. In addition to ESC, consider buying a vehicle that has blind spot alerts, active cruise control, and parallel parking assistance. A recent study by the Highway Loss Data Institute suggests that driver assistance technologies can work to reduce car accident risk.
Practice safe driving habits
All drivers must get behind the wheel focused and alert while abiding by all traffic safety laws. Obey posted placards and adjust your driving according to the road conditions ahead. For example, consider reducing your speed in rainy conditions or when pedestrians or bicylist are nearby.
Don't: text and drive, drink and drive, or use your cell phone while driving!
It goes without saying, but all drivers must practice responsibility when getting behind the wheel. Do not text and drive, drink and drive, and do not use your cell phone while driving since these unsafe behaviors can increase your risk of car accident and injury by a significant measure. Be responsible and follow the law - it can safe your life and the life of others.
For more safety tips, follow me on Twitter, Facebook, or join the conversation on Google+.
---