Sculptor offers kids a wall for art in front of his home in La Jolla
By Ashley Mackin
When neighborhood children were drawing on the wall surrounding La Jolla sculptor Nasser Pirasteh's house, he found a useful deterrent. He installed a blank piece of white board near the wall and sprawled this message across the top: "If you want, you can draw on me, not the wall."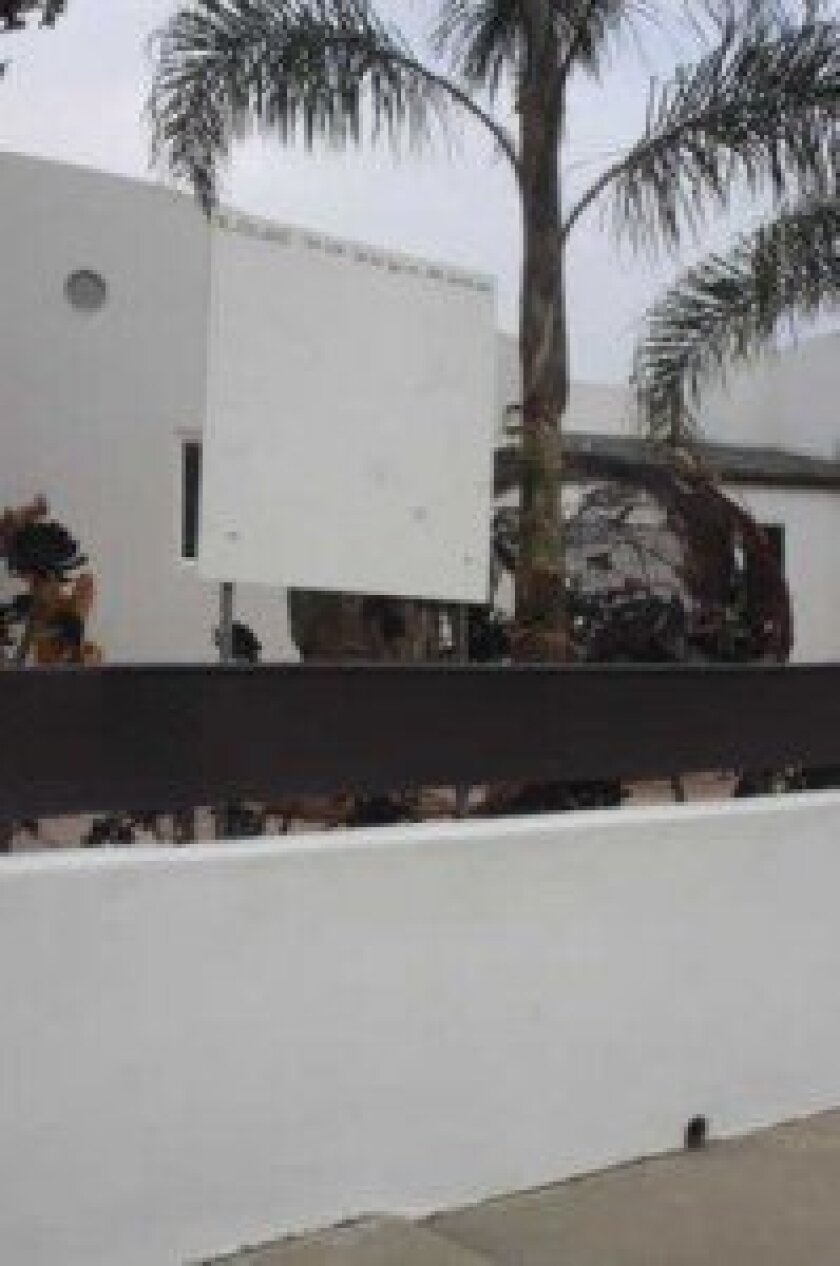 And so they did.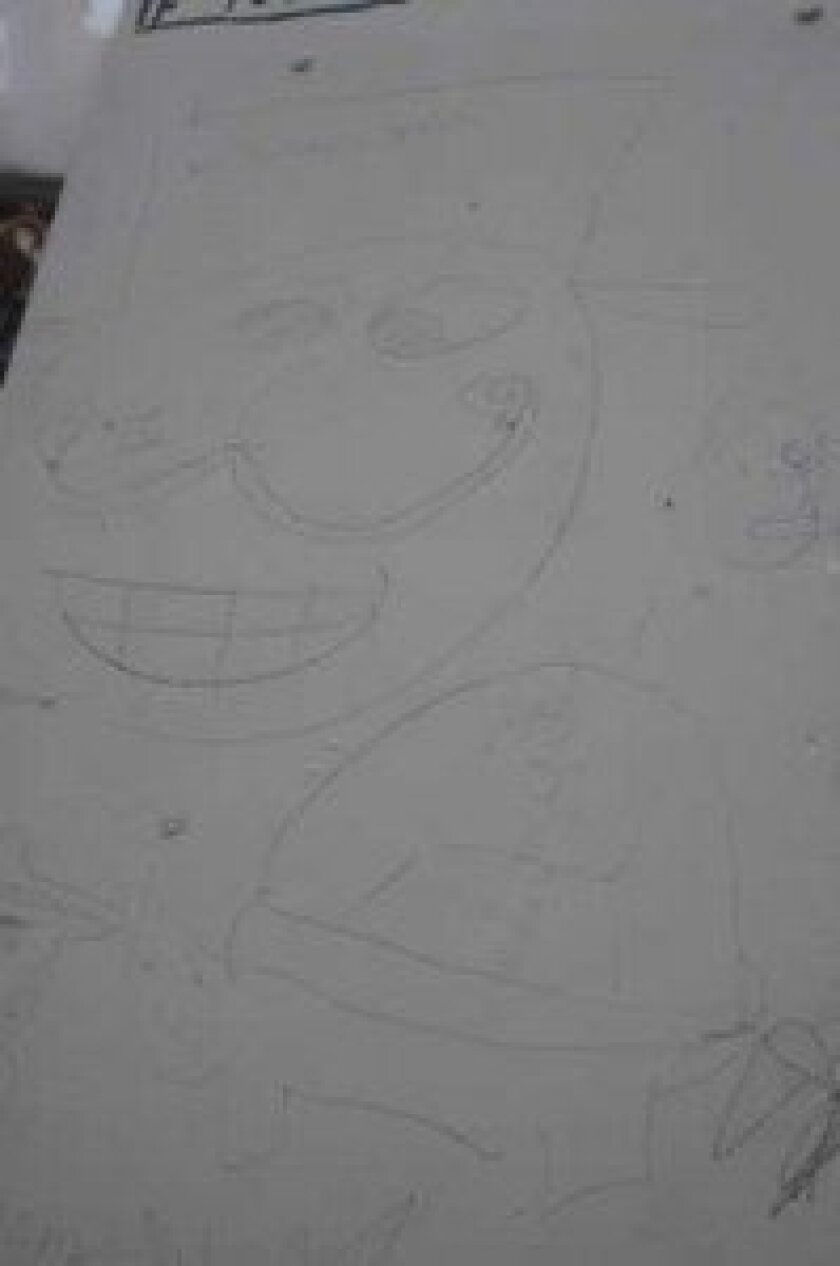 Pirasteh said within an hour and a half of posting the board the afternoon of Sept. 23, it was filled with drawings of mustachioed men, turtles, stick figures, short messages and other, less-appropriate, images.
He said students walking home from school used to pick the dark purple leaves off the succulents bordering the wall, and break them to release an ink-like liquid.
After catching some young boys doing this, he wanted it to stop, but not in a punishing way.
Since the entire front space of Pirasteh's Nautilus Street home is covered in art, more art was the natural solution. He said he is considering putting another board out in front to continue the communal project, but also reaching out to local schools to teach art classes, so the students have something to do after school.
---