Scripps Oceanography in La Jolla opens support facility at Seaweed Canyon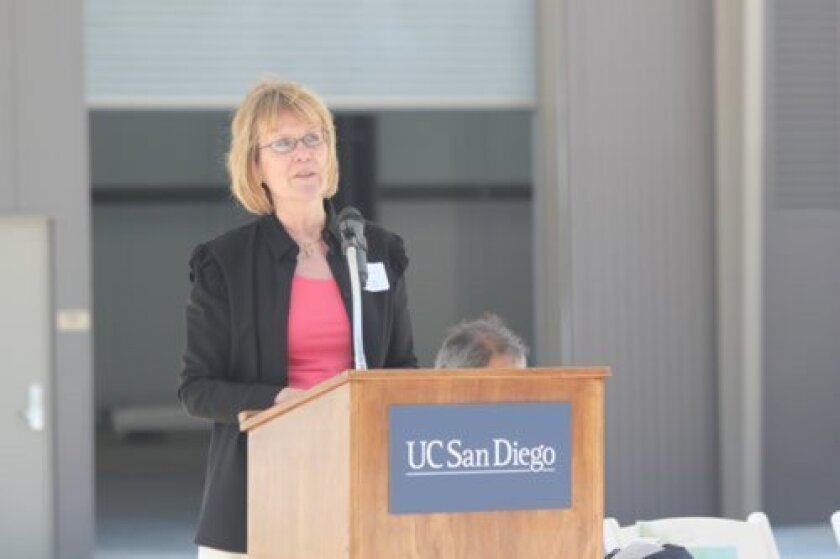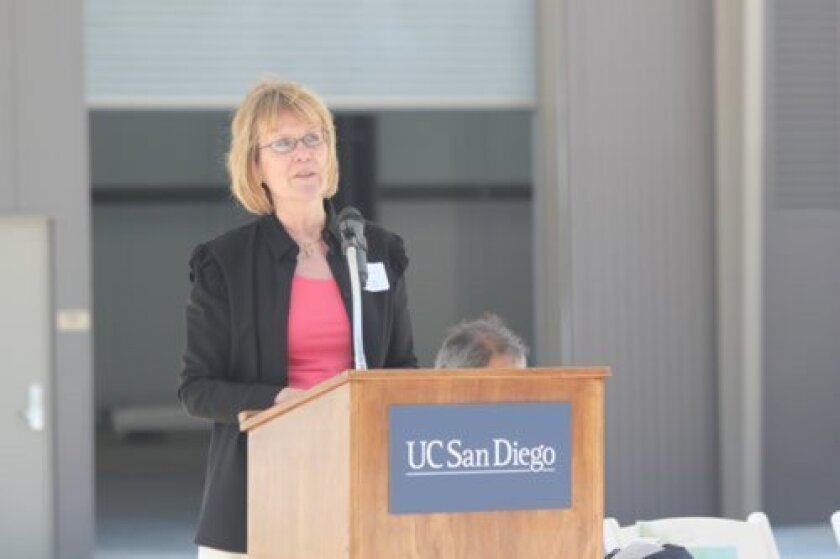 By Pat Sherman
A dedication was held June 13 for Scripps Institution of Oceanography's (SIO) new research support facility at Seaweed Canyon (below the Birch Aquarium). The complex of three new prefabricated buildings provides space for assembly and staging support for the institution's ocean, earth and atmospheric science at sea and in the field.
Addressing those in attendance, SIO Director Margaret Leinen said the facilities are "essential for our ocean research," which she called the institution's "most endearing legacy."
"To be able to work in any part of the ocean, and to be able to stage for that is just an essential part of the history of this institution," she said. "It's been very tough for people to put things like that together without these facilities."
Leinen said staging for Scripps' ocean expeditions requires considerable space, as some of the ships' anchors are the size of small car, and buoys can be the size of a small truck.
"For cruises there might be four, five, seven or 10 of those," she said, noting that "every single group within Scripps Institution of Oceanography — biology, earth science, chemistry, physical oceanography, acoustics — all use these facilities."
For their assistance helping fund the nearly $7 million facility revamp, UCSD Chancellor Pradeep Khosla thanked former state Senator Denise Ducheny (who was in attendance), as well as state Senate President Pro Tem Darrell Steinberg, who Khosla said was in Sacramento "in the middle of another deal to send us a little more money for (UCSD's) brain mapping initiative."
"Even though we think of them as cutting our budgets most of the time," Khosla quipped, "without their help, without their vision, without their strategic thinking, we would not be the proud owners of this great facility. ... This is an extremely precious space, and it's a well-deserved space."
Located just off La Jolla Scenic Drive North, Seaweed Canyon has been used to prepare seagoing vessels and store equipment used by scientists and students at UCSD's Scripps Institution of Oceanography since the mid 1960s. Over time, the World War II-surplus structures in Seaweed Canyon became inadequate to support the growing needs of Scripps' scientists and required replacement.
The new, 24,000-square-foot facility was designed to optimize opportunities for multidisciplinary research and interaction among scientific research disciplines. More than 40 Scripps scientists use the Seaweed Canyon facilities.
---