PHOTOS: It was art for artists' sakes at Balboa Park meetup for San Diego Art Institute's MAS (Mutual Appreciation Society) Attack
One of the coolest art events of the almost-spring season took place Feb. 28, 2015 at the San Diego Art Institute in Balboa Park. It was a one-night-only mass meet-up called "MAS Attack," where 75 Los Angeles artists joined 75 San Diego-area artists to show and view their work and create new possibilities for engagement with audiences.
MAS (Mutual Appreciation Society) Attack is a concept created by LA-based Artra Curatorial, and this was its first outing in San Diego. The free event drew hundreds of attendees, including local art-lovers, who obviously enjoyed the opportunity to interact with 150 artists from around the world currently living and working in Southern California.
• Click on VIEW GALLERY to see photos from the event.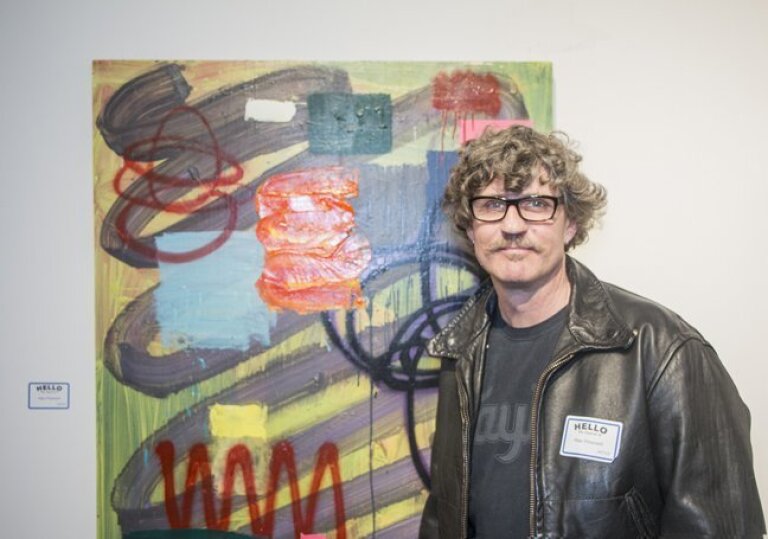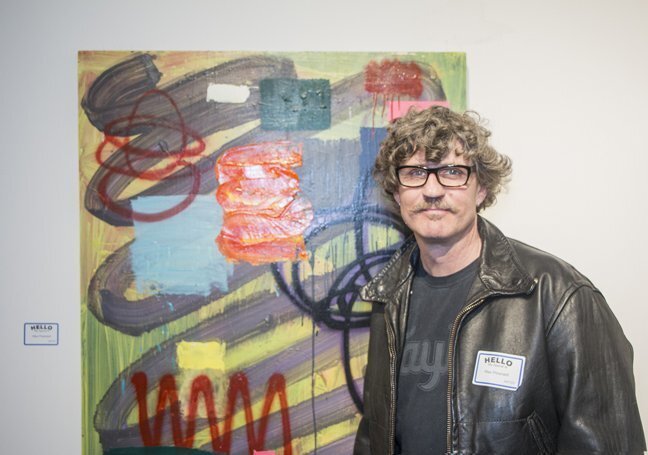 L.A. artist Max Presnell, British-born curator/director of Torrance Art Museum and co-creator of MAS Attack, with his painting
(Maurice Hewitt)
SDAI executive director Ginger Shulick Porcella with her artist-husband Don Porcella and his self-portrait in pipe-cleaners
(Maurice Hewitt)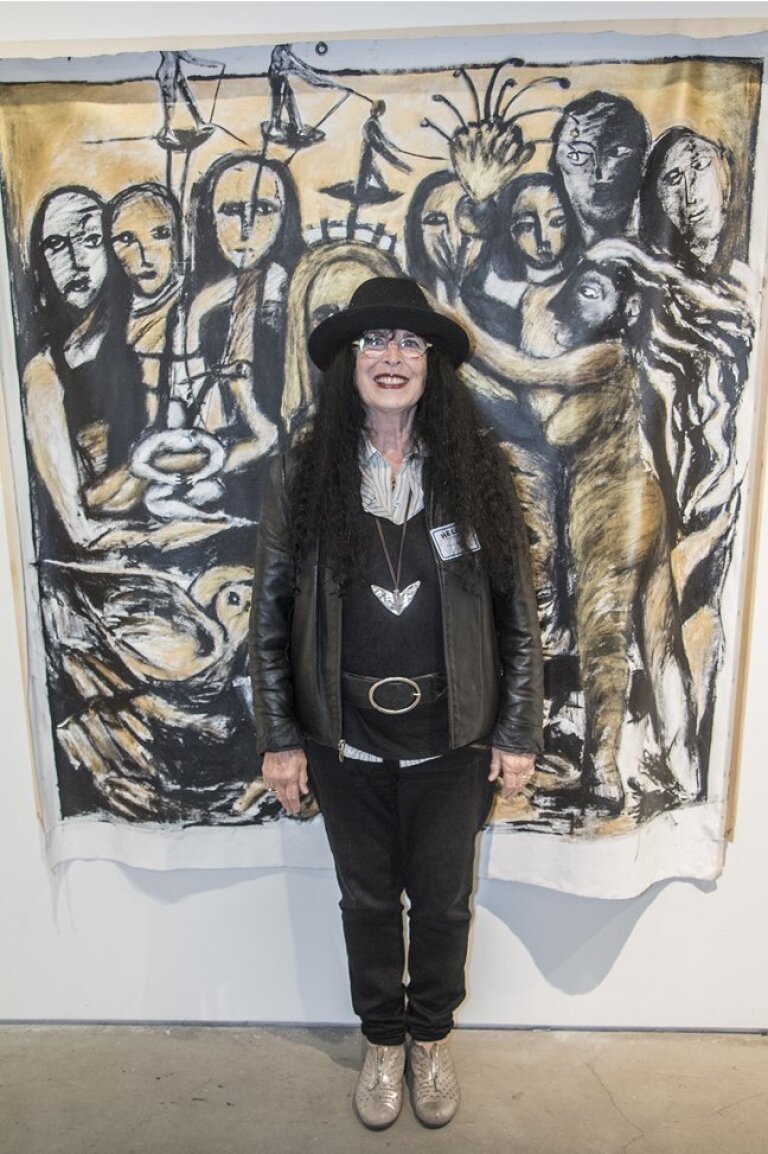 San Diego artist Anna Zappoli, originally from Sicily, with her painting
(Maurice Hewitt)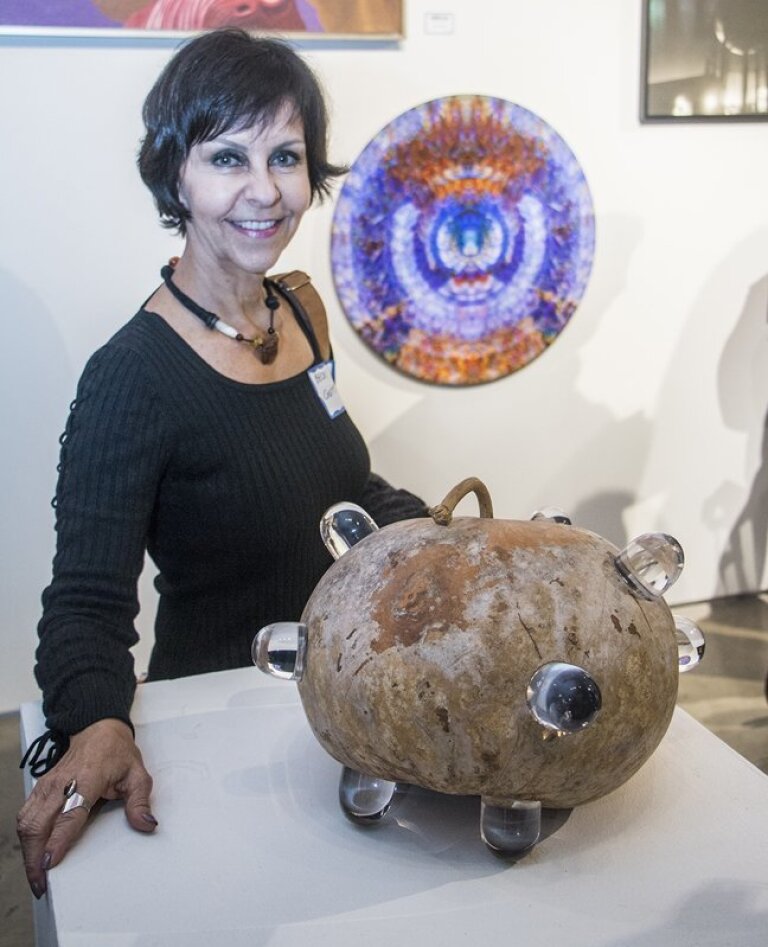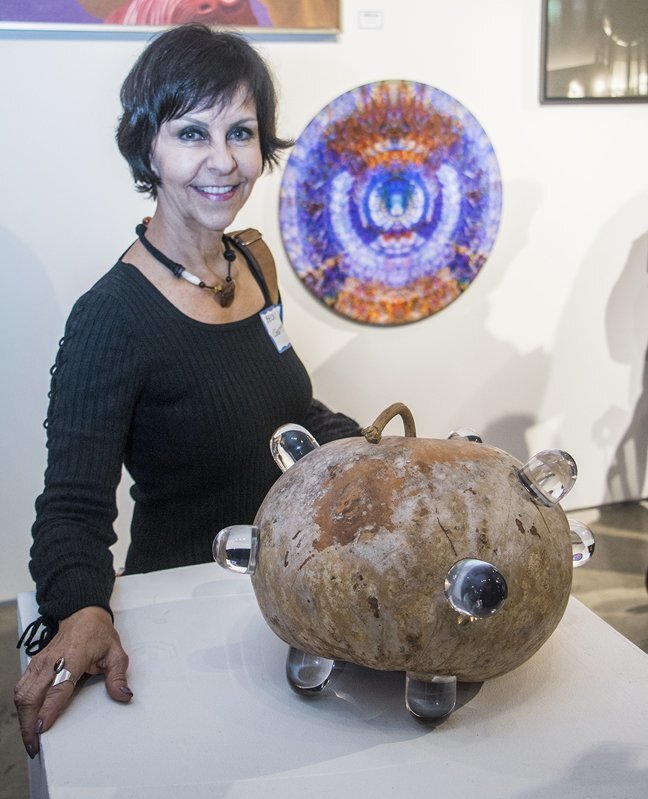 La Jolla artist Becky Guttin, with one of the pieces she creates using plants from her native Mexico
(Maurice Hewitt)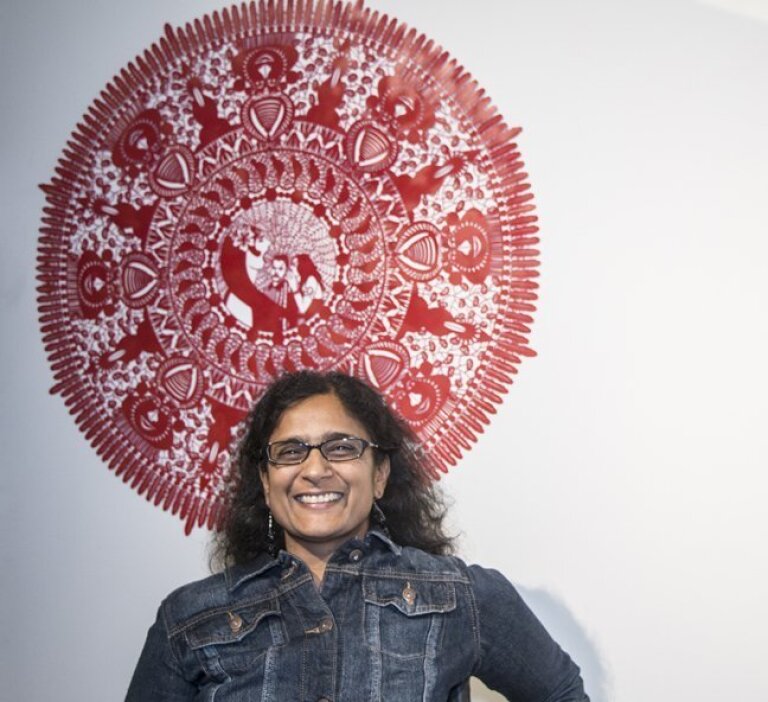 Bhavna Mehta, 2014 Art Prize winner with a cut-paper piece titled, 'I'll bring you my sunshine and my madness'
(Maurice Hewitt)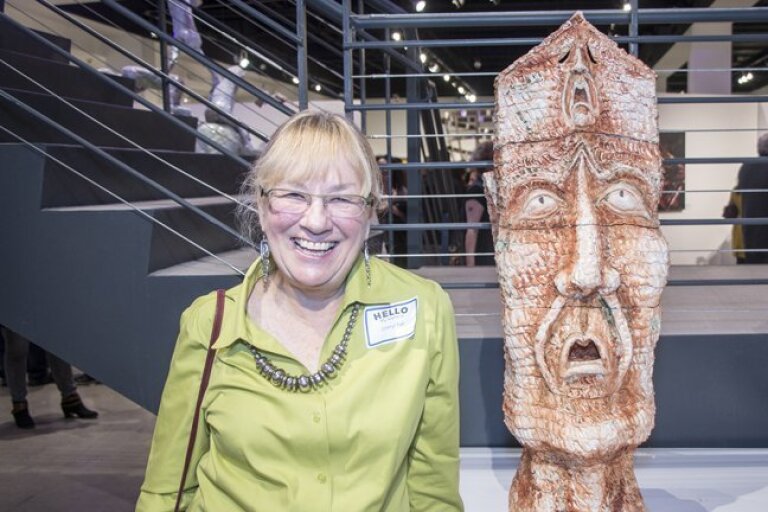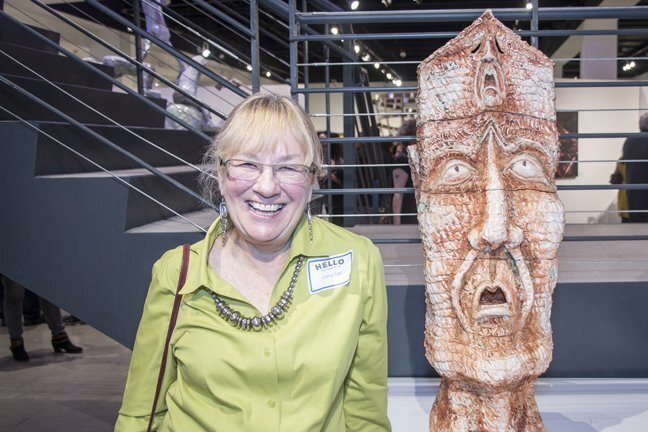 North County sculptor Cheryl Tall with 'Pygothia,' her response to mental and environmental crises
(Maurice Hewitt)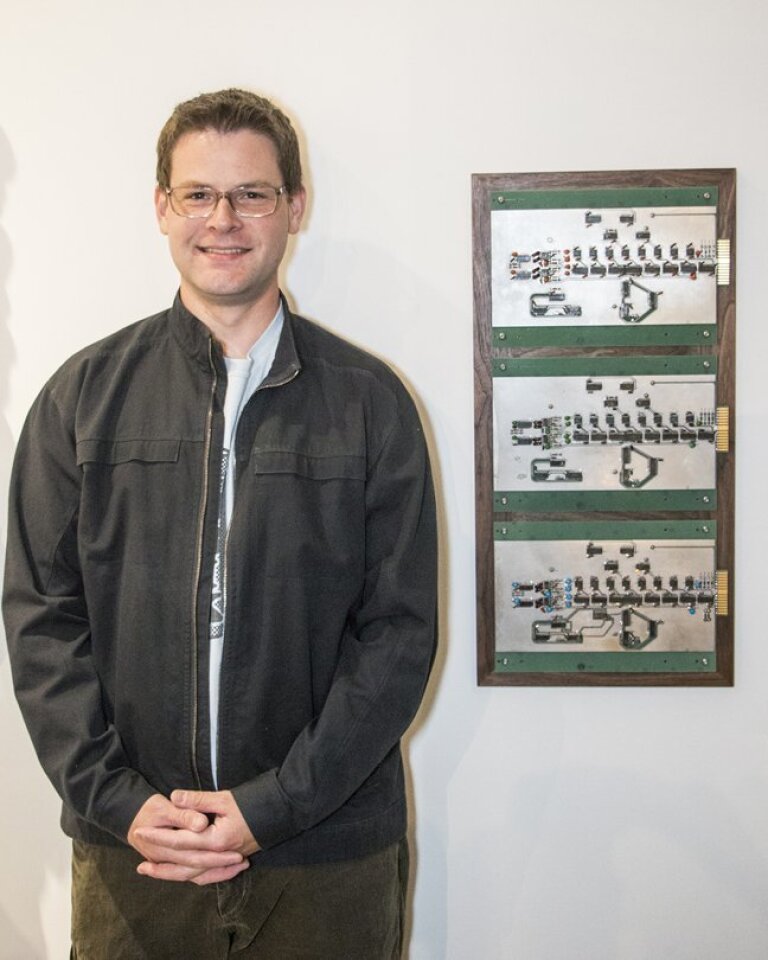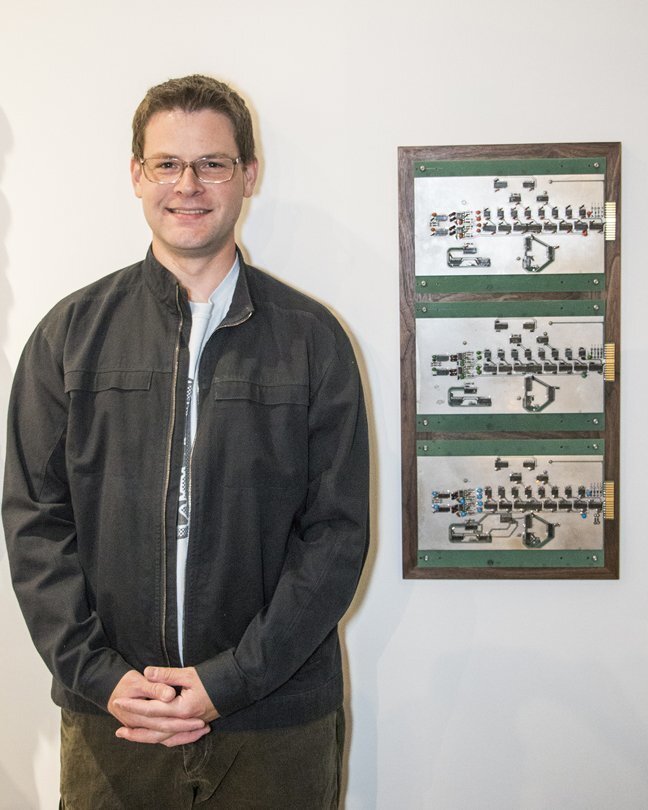 Cooper Baker, an MFA in Fine Arts now pursuing a Ph.D. in Computer Music at UCSD, with a piece made from salvaged circuit boards
(Maurice Hewitt)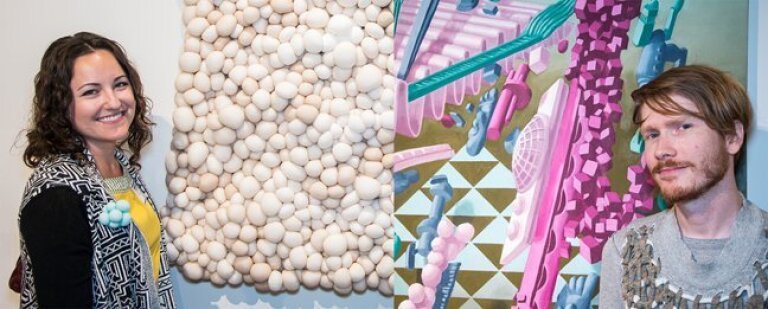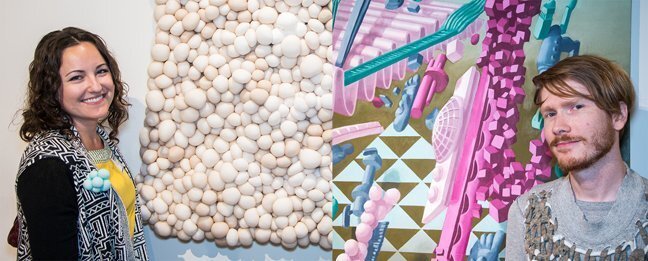 Born in Belarus, Katya Usvitsky considers NYC her grad school; her specialty is sewn assemblages. She met painter Sean Noyce in Brooklyn; they recently moved to L.A.
(Maurice Hewitt)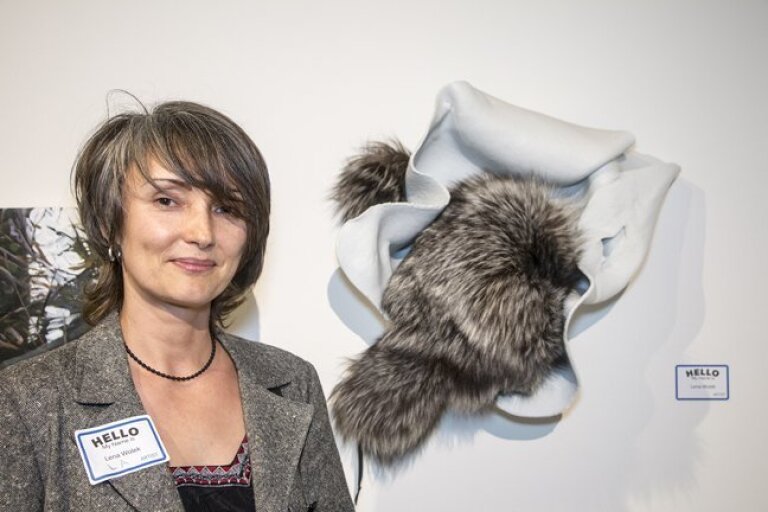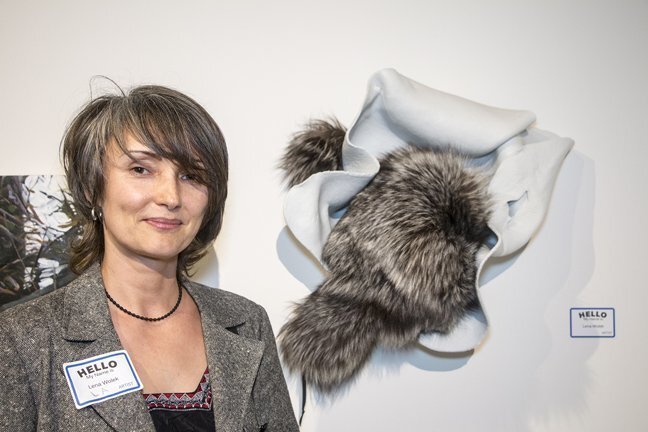 L.A. artist Lena Wolek with a piece made from porcelain and a silver fox hat she wore in her native Siberia. "I'd feel embarrassed to wear it here, but there, you can't survive without it," she said. "In Siberia, everything is about surviving. I could never be an artist there. Here, I could reinvent myself; there's still magic here."
(Maurice Hewitt)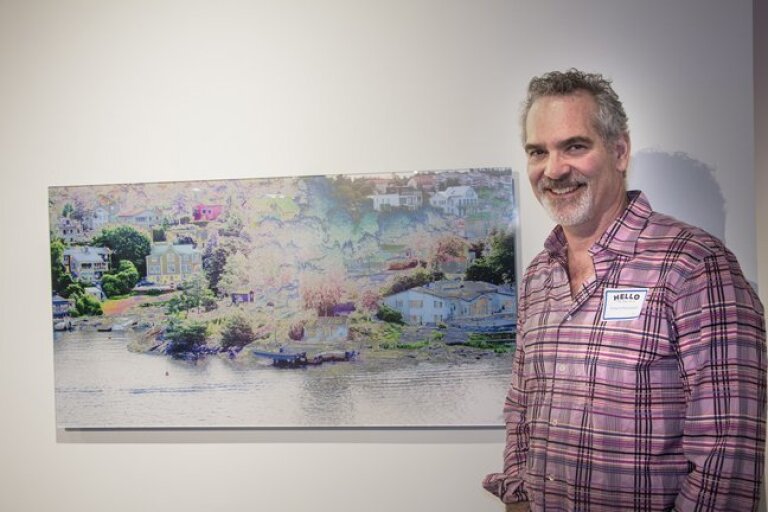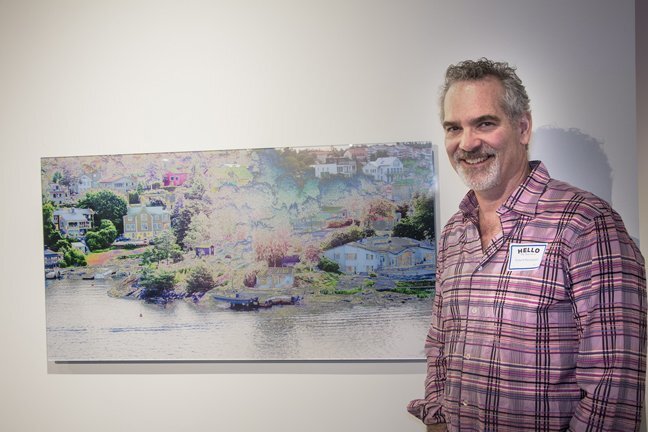 Robert Pendleton, president of the Oceanside Museum of Art board of directors, with one of his photographs
(Maurice Hewitt)
---