Risk of Depression Spurred by Long Hours, High Job Demands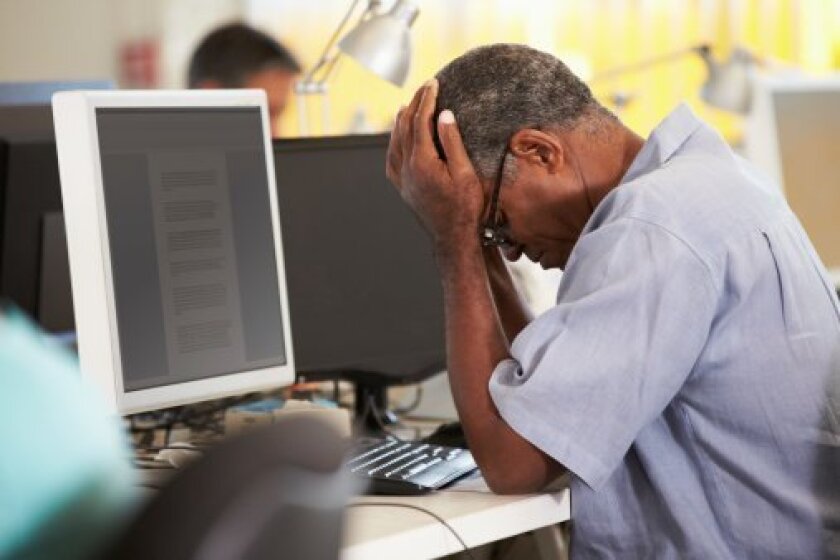 By Stephen M. Pfeiffer, Ph.D.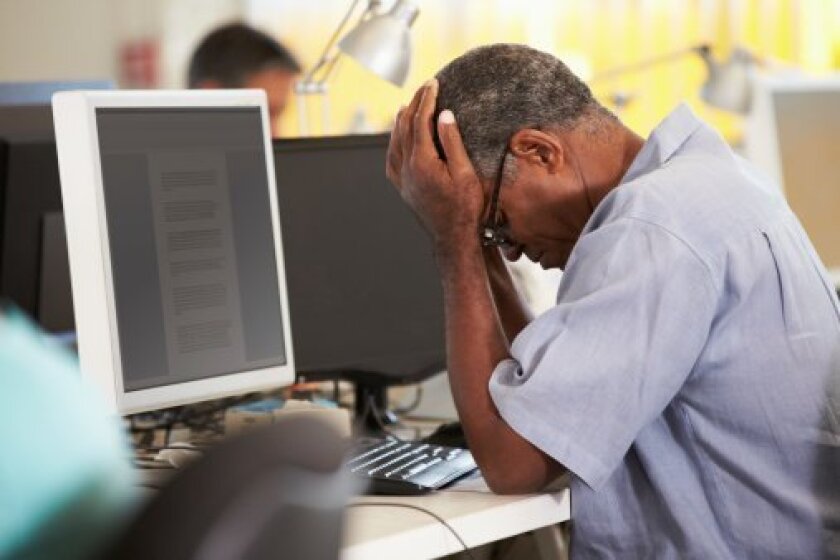 The jobs we hold can lead to many positive affirmations in our lives including increased self-esteem, reduced risk of depression and an amplified sense of self. But when our jobs are increasingly stressful with long hours, high demands and constant overworking, the effects on our psychological health can take a turn for the worst.
According to a
published in the American College of Occupational and Environmental Medicine (ACOEM), individuals who are subjected to "long hours while overworked" ("LHO") are likely to develop depression.
In the study, researchers analyzed the working conditions of 218 clerical workers. Workers identified as "LHO" – or, those who worked long hours (minimum 60 hours per week) with high job demands (too many unfinished duties) – were 15 times more likely to have depression when reevaluated one to three years later.
Workers whose difficult working conditions were alleviated, and therefore not classified as an "LHO" worker, were at a lower risk for depression. Alternatively, those who went from low-stress working environments to an "LHO" status had an increasingly significant risk for depression.
Workplace interventions, though, reduced the risk of depression.
If you're like countless Americans, you may be experiencing stress at work. Individuals who are experiencing heightened workplace pressure should reduce hours, if possible, and talk to a manager to discuss the possibility of delegation. Talking about your long hours and your overwork experience with your supervisor is the first step against becoming mentally injured at work and having to file a workers' compensation claim. The study echoes the same sentiments – try to maintain a balance between work and life, researchers say.
"By targeting LHO, especially changes in LHO status, mental health measures that effectively reduce the occurrence of major depressive disorder will become possible by controlling factors in the occupational environment," said lead researchers Drs. Takahashi Amagasa and Takeo Nakayama of Kyoto University School of Public Health.
DEPRESSION & WORKERS' COMPENSATION CLAIMS
While previous studies reported mixed conclusions on depression and workplace conditions, these latest findings show how easily mental health can deteriorate given the combination of long hours and overwork. The correlation of high stress in the workplace and incidence of depression are evident – just ask any one of the many American workers who have filed workers' compensation claims in the wake of depression spurred by heightened stress at work.
Individuals who have sustained depression due to working conditions should spend the necessary time getting better. Injured workers can begin to recover by intermediating stress with a well-adjusted work/life balance. Employers, for the most part, will not penalize an individual for filing a workers' comp claim; instead, most will work with the employee to encourage quick recovery and a seamless return to work.
In some cases, forensic psychological assessments and/or evaluations may be necessary when workers' compensation claims are filed. As a certified Qualified Medical Evaluator, I've worked with many organizations and individuals to provide medically-based legal guidance in complex cases. Along with cognitive therapy, injured workers can get back on track -- and back to work -- in an improved mental state.
For more information on forensic psychology and cognitive therapy, log onto
or feel free to email me specific questions at
---