Rev. Sam Greening, pastor at Congregational Church of La Jolla, finds joy in service to God and community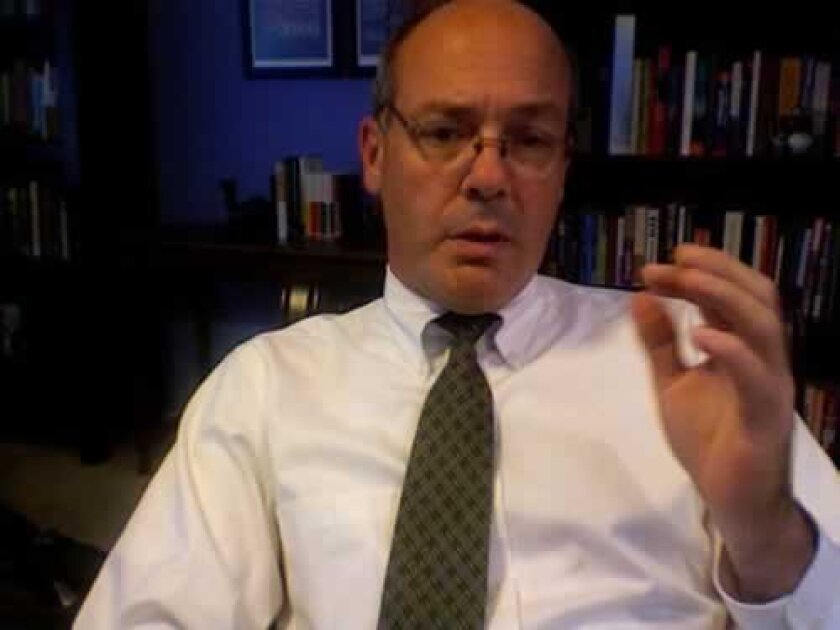 Rev. Sam Greening, pastor of the Congregational Church of La Jolla, is an ordained minister in the United Church of Christ. Originally from Ashland, Kentucky, he received his undergraduate degree in German from the University of Louisville, and his Master of Divinity from Drew University in New Jersey.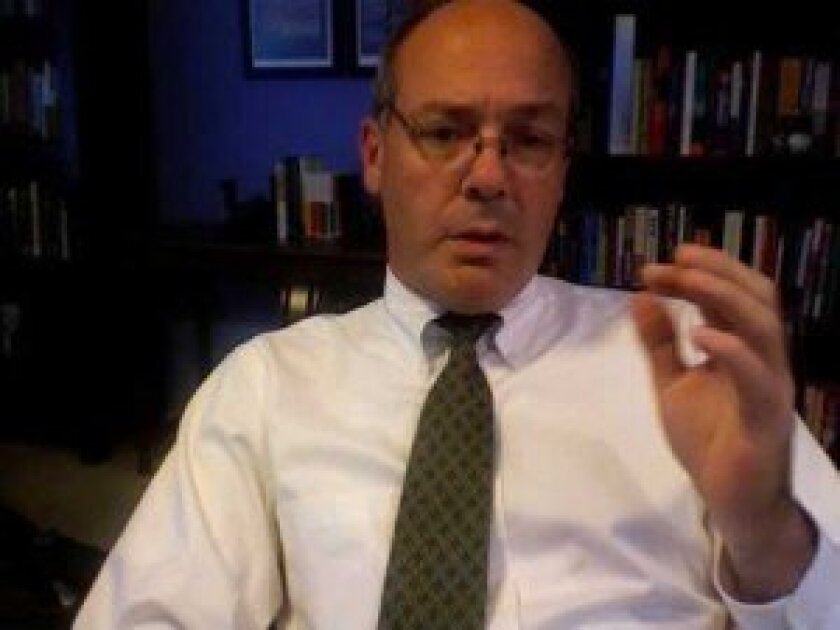 Rev. Greening has been a pastor for more than 25 years, with eight of those years spent abroad — five as a pastor in Latin America (Bogotá, Colombia and San Juan, Puerto Rico), and three coordinating international ministries in Europe, based in Frankfurt am Main, Germany.
In La Jolla since 2005, Rev. Greening is a past president of the La Jolla Kiwanis Club and is currently on the board of the University Community Planning Group. He also chairs his denomination's Church & Ministry Committee and will be a delegate to its General Synod.
What brought you to La Jolla?
When I returned to the United States after several years abroad, I had my pastoral profile sent everywhere in the country. Because my church is strongest in New England and the Midwest, I wasn't expecting that San Diego would be where I ended up. But fortunately, the La Jolla congregation and I were a match, and so when they issued what's termed a "pastoral call" to me, I was very happy to accept. I've been here for seven years now.
What might you add, subtract or improve in the area?
There's not much to improve about our community. But if I could change one thing, it would be involvement. La Jolla is not exactly losing population, but it seems that fewer and fewer people are becoming part of the fabric of our neighborhood. Whether it's a service club or a faith community, there are many ways to get involved here. La Jolla has beautiful scenery and great restaurants and stores, but I wish more people would participate in the community this place has to offer as well. It's very much like a small town once you get to know it.
Who or what inspires you?
I think my most important inspiration in life came from Cosby Hatfield, my maternal grandmother back in Eastern Kentucky. She would've turned 100 this year, and I preached a sermon about her in July.
Though I thought I knew what a great influence she had on me, in talking to my family about her and then putting my thoughts into words, I gained a new appreciation for my roots. Most people think of Southern Appalachia as a backward place, but that wasn't my experience of it. My childhood gave me a thirst for knowledge and a desire to experience diversity that many urban and suburban kids don't receive. I attribute a lot of that to my grandmother.
If you hosted a dinner party for eight, whom (living or deceased) would you invite?
In alphabetical order: Dietrich Bonhoeffer, John Calvin, Hillary Clinton, Toyohiko Kagawa, Abraham Lincoln, Barack Obama, J.R.R. Tolkien, and Sojourner Truth.
What are you reading?
I usually read several books at once. Right now I'm reading "Songs of the Nativity," John Calvin's sermons on the first two chapters of Luke, to keep me grounded and "The Color of Christ: The Son of God and the Saga of Race in America," by Edward Blum, to broaden my horizons.
To prepare for the new film, I'm re-reading "The Hobbit" by J.R.R. Tolkien for the umpteenth time. To challenge my thinking, I'm listening to Rachel Maddow's "Drift: The Unmooring of American Military Power" as an audio book, while I'm driving.
What do you do for fun?
I most love to read. My favorite genre of fiction is sci-fi/fantasy (more the latter), but I read a lot of theology, too, both the classics and contemporary works. I also enjoy history, and have been reading quite a bit about the Civil War, since we're observing its sesquicentennial.
I used to love to travel, but haven't been able to do nearly as much of that over the past few years.
I tend to obsess about college sports, and a typical Saturday can easily be wasted watching football on TV, while a typical Monday (my day off) can be squandered devouring conference realignment news.
I've also developed a fondness over the years for odd things, such as Latin music and (believe it or not) German comedy.
What is your most-prized possession?
I have a favorite Bible that was falling apart. A member of my church took it and had it rebound in black leather for me, and I'd say that is the one possession I would least like to give up.
What is your most-marked characteristic?
Adaptability. I seldom do things the same way twice, and I love the challenge of adapting to the unexpected. When people apologize for throwing a curveball at me, I genuinely mean it when I tell them that I received it as an opportunity, not an inconvenience. Having lived in four different countries, I've learned to cherish change.
What is your motto or philosophy of life?
There's a line in a poem by fellow Kentuckian Wendell Berry that I think sums up my philosophy while respecting my theology: "We live the given life and not the planned."
Like most people, I make my plans. But when something unexpected happens, I go with the flow. Ultimately, I'm not really the one in charge. I have a responsibility to use the gifts and abilities I've been given; but for me, true freedom is best experienced in faithfulness to the Giver, and that sometimes takes me to places I never planned to go.
What would be your dream vacation?
I don't really like the word vacation, since I don't tend to separate my calling from the rest of my life. But I've got a sabbatical coming up and I'm currently in dialogue with my denomination's Global Ministries division to spend a considerable chunk of time in Latin America, getting to know people and sharing with them my North American experience.
My preference is to return to Cuba (a place I visited for a couple of weeks about 10 years ago), and I think we're going to make it happen. If it does, I'll be working there with the Protestant theological seminary in Matanzas, the Cuban Council
of Churches, and the Centro Memorial Dr. Martin Luther King, Jr. in Havana.
---