Retired attorney Joe Satz has a jazz trio performing favorite tunes around town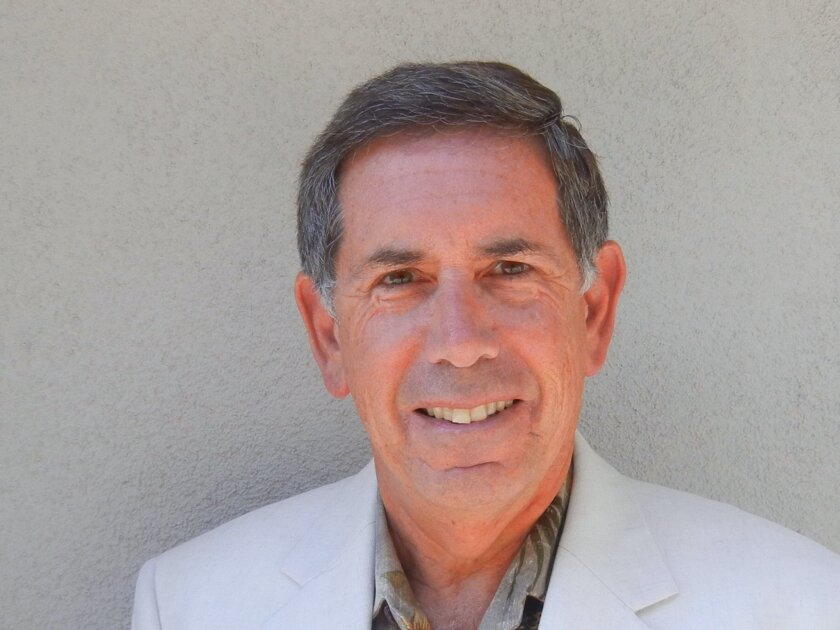 Joe Satz, a retired attorney and a trustee of the Mandell Weiss Charitable Trust, grew up in Brooklyn New York. After obtaining a juris doctor degree from Brooklyn Law School and a master's in taxation from New York University Law School, he spent 12 years in private practice and was a partner in his law firm.
In 1979, Satz moved to San Diego to join a law firm and became general counsel to the Weingart Foundation. While at the Foundation, he taught a course for a semester at USD Law School as an adjunct professor. Thereafter he became legal counsel to Sol Price and Price Charities, and was a vice-president of the Price Club. After Price Club merged with Costco Wholesale, Satz became general counsel to Price Enterprises, Inc., a public real estate investment trust. He joined The Price Group, LLC in 2000 as a member and manager until he retired in 2008.
In retirement, he spends time playing the piano and keyboard with the Joe Satz Trio. They've entertained at venues such as Delicias Restaurant, Bing Crosby's Piano Lounge, Valencia Hotel, and many private functions. Satz has been married to his wife, Linda, for 42 years. They have a married son and a married daughter, both of whom graduated from La Jolla High School, and three grandchildren.
What brought you to La Jolla?
I came to San Diego, and subsequently to La Jolla, to join a law firm and to get away from the harsh winters and long commute I had in New York.
What makes La Jolla special to you?
It's the small-town feeling and the view at La Jolla Cove.
What might you improve in the area?
I would have a fly-over ramp where La Jolla Parkway meets Torrey Pines Road, so people driving into La Jolla would not have to stop at lights and cause traffic to back up on La Jolla Parkway.
Who or what inspires you?
People who excel at what they do inspire me.
If you hosted a dinner party for eight, whom (living or deceased) would you invite?
My guest list would include William F. Buckley, Gore Vidal, Ed Koch, Milton Friedman, Jackie Robinson, Errol Garner, James Madison, and my wife Linda.
What are your five favorite movies of all time?
"The Godfather," "On The Beach," "The Deer Hunter," "Apocalypse Now," and "The Graduate."
What is your most-prized possession?
I prize our family pictures that cannot be replaced.
What do you do for fun?
Travel, play piano, attempt to determine what the stock market is going to do, and spend time with my family.
Describe your greatest accomplishment.
My greatest is having two well-educated, successful, happy and considerate children.
What is your motto or philosophy of life?
If there is food, I'll be there.
---