Research Report: Chemist named MacArthur Fellow, extinction rates skyrocket after forest disturbance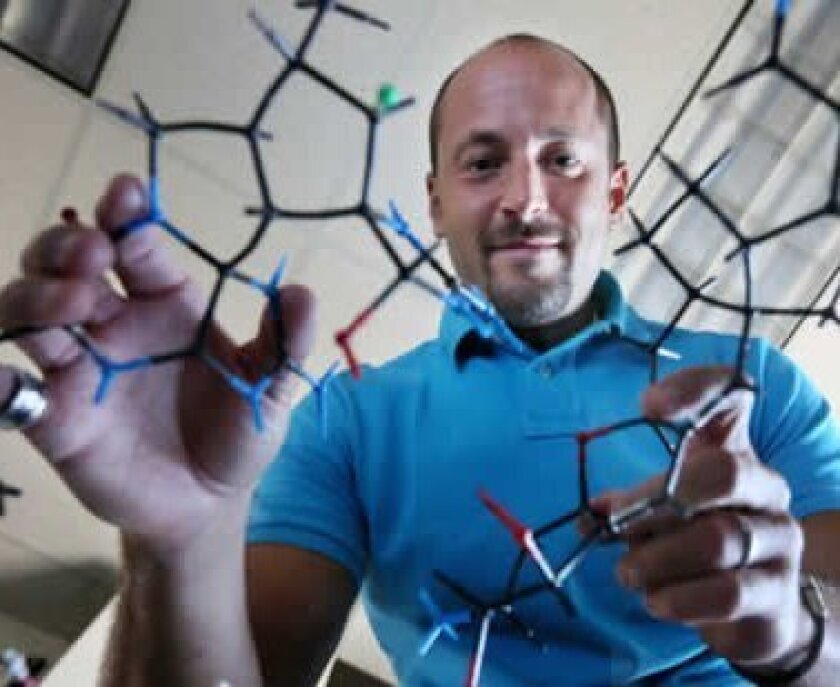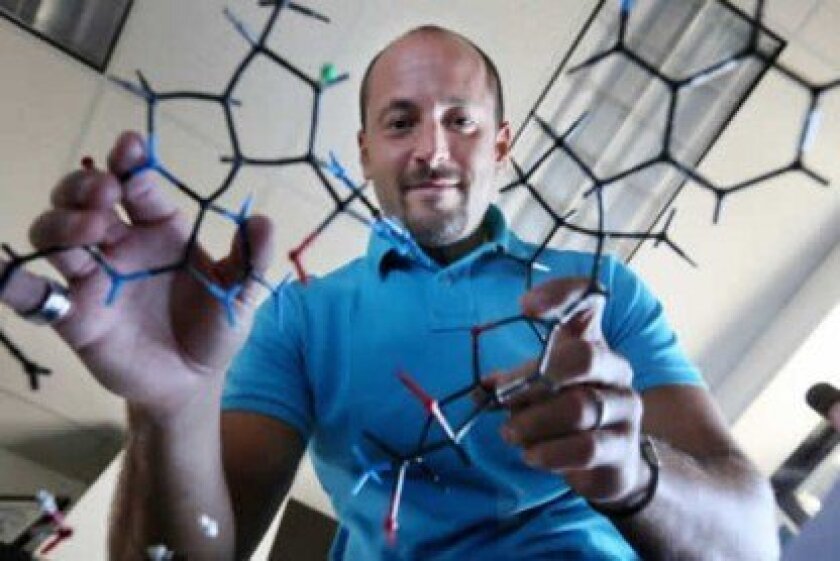 By Lynne Friedmann
Chemist
Phil S. Baran
of The Scripps Research Institute (TSRI) won a 2013 MacArthur Fellowship. He will receive a $625,000 fellowship over five years from the John D. and Catherine T. MacArthur Foundation.
MacArthur Fellowships — sometimes referred to as a "genius grant" — are awarded to individuals who have shown extraordinary originality and dedication in their creative pursuits.
"Phil is an extraordinary chemist," said Michael A. Marletta, president and CEO of TSRI and himself a 1995 recipient of a MacArthur Fellowship. "It is very difficult to transform a mature discipline like chemistry but Phil has done this and done it in a very short period of time."
Baran, age 36, is a professor at TSRI and an alumnus of TSRI's graduate program. His contributions have been in the area of synthetic organic chemistry, where he has pushed boundaries with innovative solutions to synthetic problems. With members of his team at TSRI, Baran has developed new techniques that dramatically reduce the time, complexity and cost of synthesizing natural products with pharmaceutical potential for conditions including cancer, heart disease and vision loss.
TSRI news release:
bit.ly/1eHuf7Q
Information on Baran and his lab:
bit.ly/1h9eDXp
MacArthur Foundation profile and video on Baran:
bit.ly/1apuX4B
Note:
Baran was included in the
La Jolla Light
, Jan. 3 article "Eye on Science: Six La Jolla Researchers to Watch in 2014" at
bit.ly/10a2Vci
Extinction rates skyrocket after forest disturbance
Wildlife species living in rainforest fragments could be far more likely to disappear than previously assumed, according to an international team of scientists that included UC San Diego biologists.
In a study spanning two decades, researchers witnessed the near-complete extinction of native small mammals on forest islands created by a large hydroelectric dam in Thailand. All 12 native species of small mammals were lost from small patches of rainforest within 25 years of their isolation, when the construction of a hydroelectric dam flooded a national park, leaving dozens of forested hilltops as isolated islands in a lake.
Initially, the native rats, mice, and tree shrews seemed unaffected by their changed circumstances, but their rapid local extinction is attributed to reduced habitat area and to the arrival of an aggressive rat typically associated with villages and agricultural fields.
Conservation biologists have long thought they might have 50 to 100 years to intervene on behalf of threatened animals in the world's remaining forests. But this study shows that local extinctions can occur at two to three times the expected rate.
Finding appears in the journal
Science
News release at
bit.ly/1dMXNxP
Miniaturized lens captures images in high-def
A new type of miniature camera system achieves the optical performance of a full-size wide-angle lens in a device less than one-tenth of the volume of a regular lens.
Developed by researchers at the Jacobs School of Engineering at UC San Diego, the new system can image anything between half a meter and 500 meters away — a 100x range of focus. Such a system could enable high-resolution imaging in micro-unmanned aerial vehicles, or smartphone photos more comparable to those from a full size single-lens reflex (SLR) camera.
To engineer the new system, researchers turned to monocentric lenses made of concentric glass shells, which are perfectly round like glass marbles. Their symmetry produces wide-angle images with high resolution and hardly any of the geometrical distortions common to fisheye lenses.
n Researchers will describe their novel device at The Optical Society's Annual Meeting, Frontiers in Optics 2013. News release at https://bit.ly/18tmhJ5
Lynne Friedmann is a science writer based in Solana Beach.
---