PHOTOS: Foreigner concert helps 'Rock the Cure' for pediatric diabetes research in La Jolla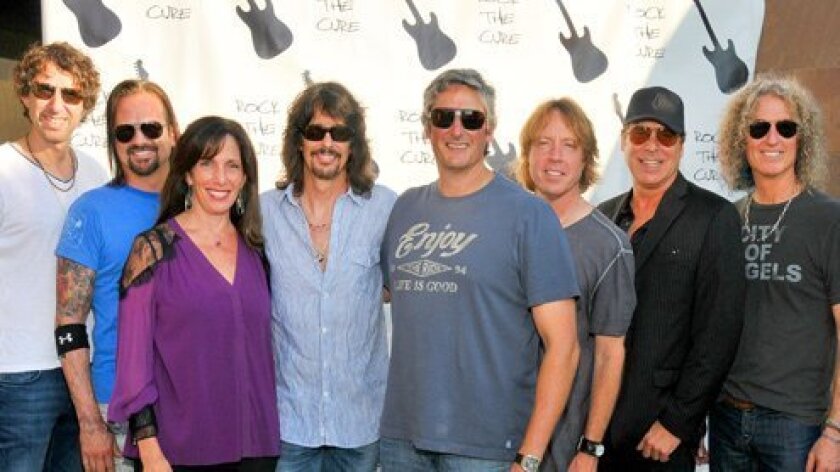 Photo by Vincent Andrunas
()
Photo by Vincent Andrunas
()
Photo by Vincent Andrunas
()
Photo by Vincent Andrunas
()
Photo by Vincent Andrunas
()
Photo by Vincent Andrunas
()
Photo by Vincent Andrunas
()
Photo by Vincent Andrunas
()
Photo by Vincent Andrunas
()
Photo by Vincent Andrunas
()
Photo by Vincent Andrunas
()
Photo by Vincent Andrunas
()
Photo by Vincent Andrunas
()
Photo by Vincent Andrunas
()
Photo by Vincent Andrunas
()
Photo by Vincent Andrunas
()
Photo by Vincent Andrunas
()
• PHOTO GALLERY:
Click on the
NEXT>
button above to see 17 photos from the 2014 "Rock the Cure" concert and benefit for the UCSD Pediatric Diabetes Research Center.
Steve and Lisa Altman hosted the legendary rock band, Foreigner, at the annual "Rock the Cure" benefit for Pediatric Diabetes Research Center at UC San Diego on Aug. 10, 2014.
The Altmans' La Jolla home served as the concert venue, and the event also included "a taste of San Diego" with numerous restaurants offering samples of their cuisine. Lisa Altman, Stacey Valencia and Dana Kiffman co-chaired the party under the stars.
Originally formed in 1976 with band-member changes through the decades, Foreigner is best known for their megahit, power-ballads, "I Want to Know What Love Is" and "Waiting for a Girl Like You." Foreigner has sold more than 75-million albums with 16 songs reaching the Top 30 on music charts.
The mission of the Pediatric Diabetes Research Center at UC San Diego is to improve the quality of life for those with diabetes through research in the prevention, treatment and cure of type 1 diabetes; and by providing optimal, compassionate clinical care and education. For more information, visit
https://pdrc.ucsd.edu
---