Paraglider rescued from cliffs north of La Jolla in serious condition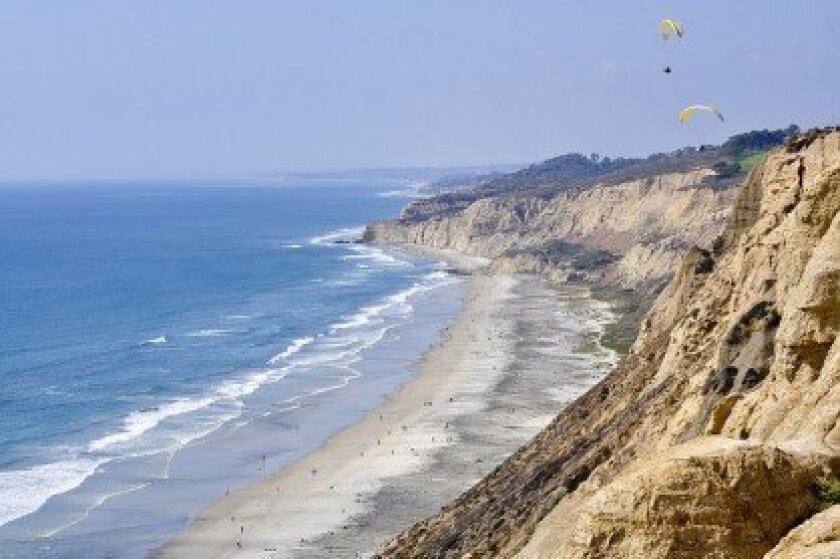 An injured paraglider was hoisted from the cliffs near Black's Beach Saturday, May 18, and taken to a hospital, a lifeguard official said.
The downed glider, a man in his 50s, was reported to lifeguards about 3:40 p.m., San Diego City Lifeguard Lt. Nick Lerma said.
A San Diego Fire-Rescue Department helicopter was used to extricate the paraglider from the cliffs several hundred yards south of the Torrey Pines Gliderport, according to Lerma.
The man was flown to Scripps Memorial Hospital La Jolla in serious condition, Lerma said.
--City News Service
---