Palm tree trimmers ask public not to move orange cones as work resumes in La Jolla Village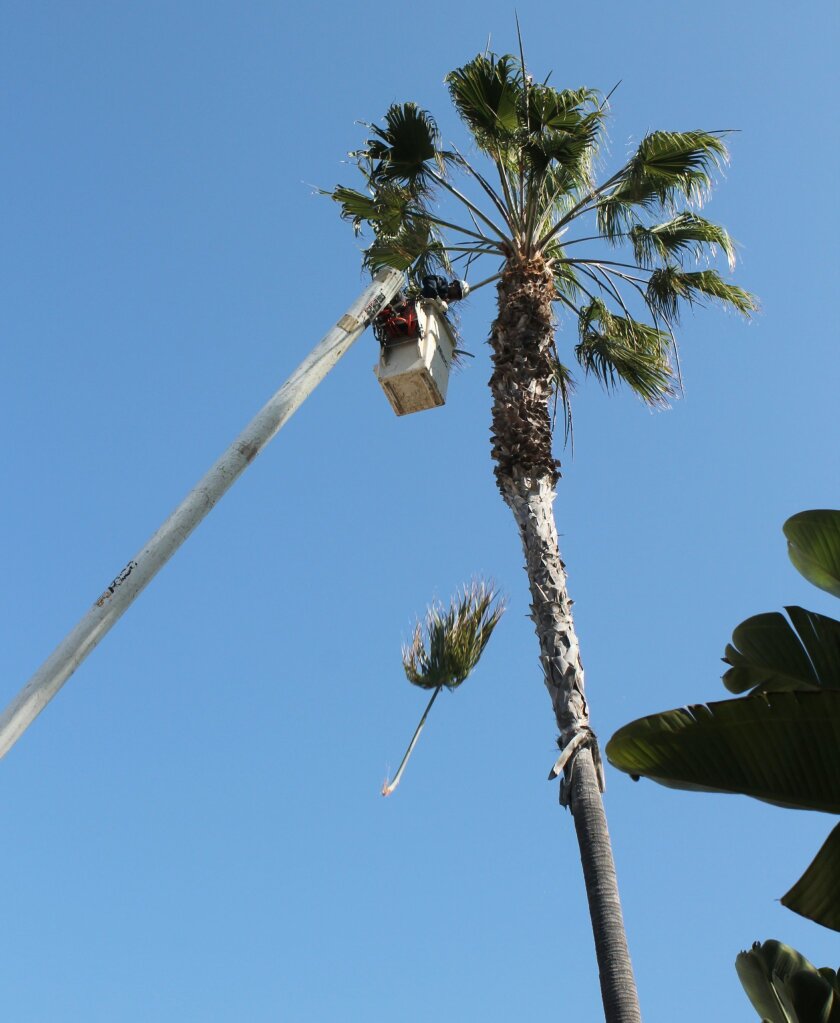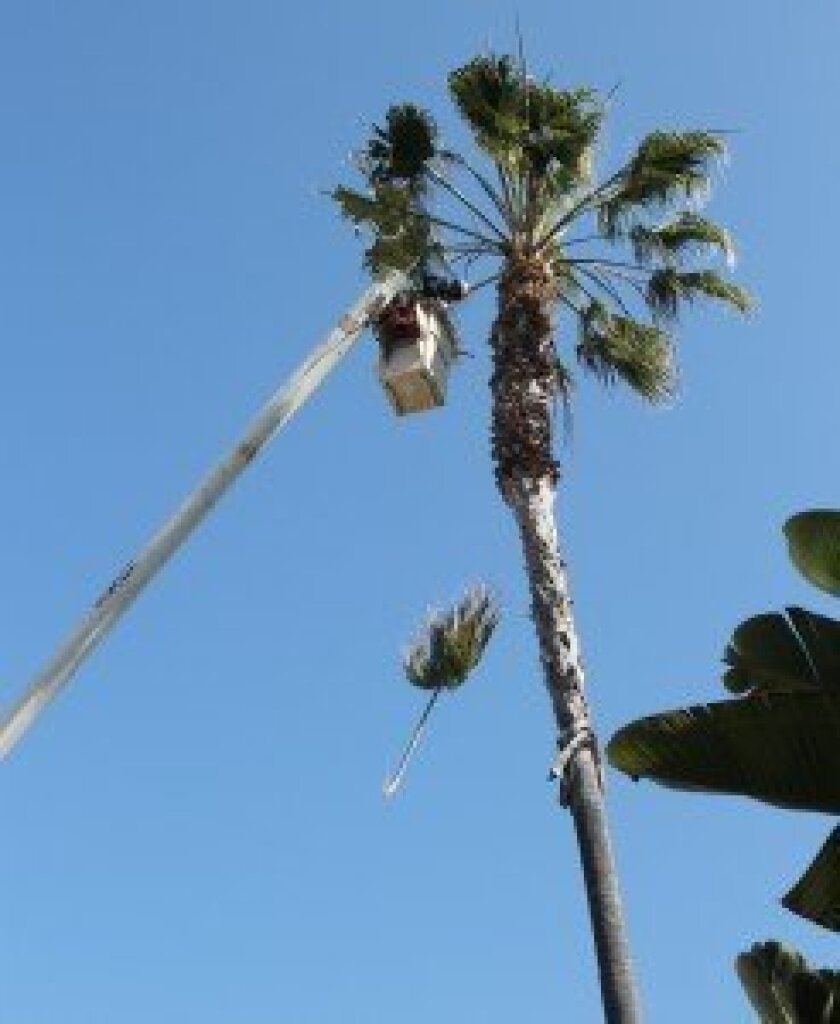 By Pat Sherman
The long-delayed trimming of palm trees in La Jolla Village has resumed, with work beginning about a week ago on Herschel Avenue and Silverado Street.
However, workers say people are moving their orange cones and temporary 'no parking' signs, then parking in spaces below the trees that need to be trimmed — delaying their work schedule.
"It makes our job a lot harder," said Jade Russell of Atlas Environmental Services, the company contracted by the city to do the work. "We could have been finished, we could have been out of the city, out of La Jolla, but then we have to go back later or the next day and put some more cones (on the street).
"In one day I moved the cones like three times," he said. "We'll drive around to go do some other (trees), and when we come back to that spot, our cones are on the sidewalk somewhere."
Sweeping a portion of the sidewalk along lower Girard Avenue where a tree was being trimmed Friday morning, La Valencia Hotel's grounds supervisor, Kelli Pharis, said she was pleased to see the city continue trimming its palms.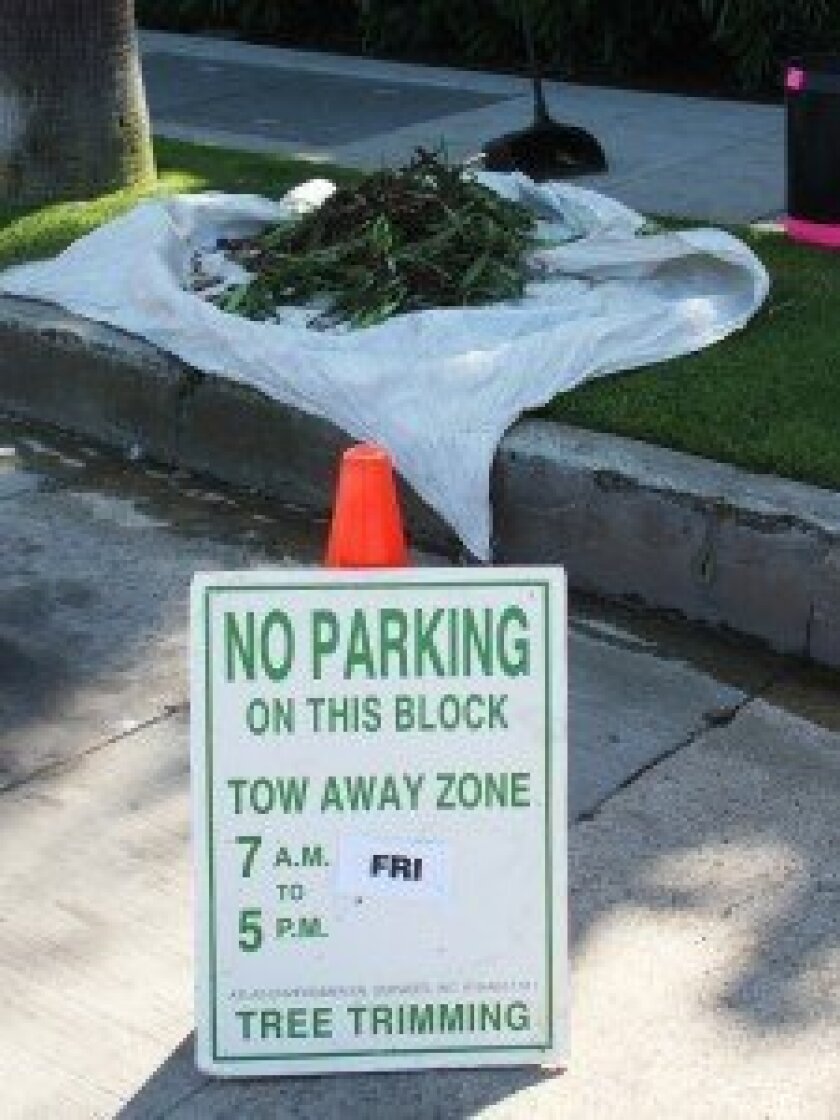 Since starting at the hotel two years ago, Pharis said she has twice had to hire a contractor to trim palms adjacent to La Valencia.
"When it gets rainy and windy all the fronds start falling and it just gets left in the street," Pharis said, adding that the city had previously offered to trim its trees if the hotel paid extra for the work.
Russell said his crew was next headed to trim palms on Genter and Prospect streets.
"I think the last time they trimmed them was at least five years ago," Russell said, noting it is taking his crew a little longer to complete the job due to the neglect — largely a result of the city's recent budget woes.
---