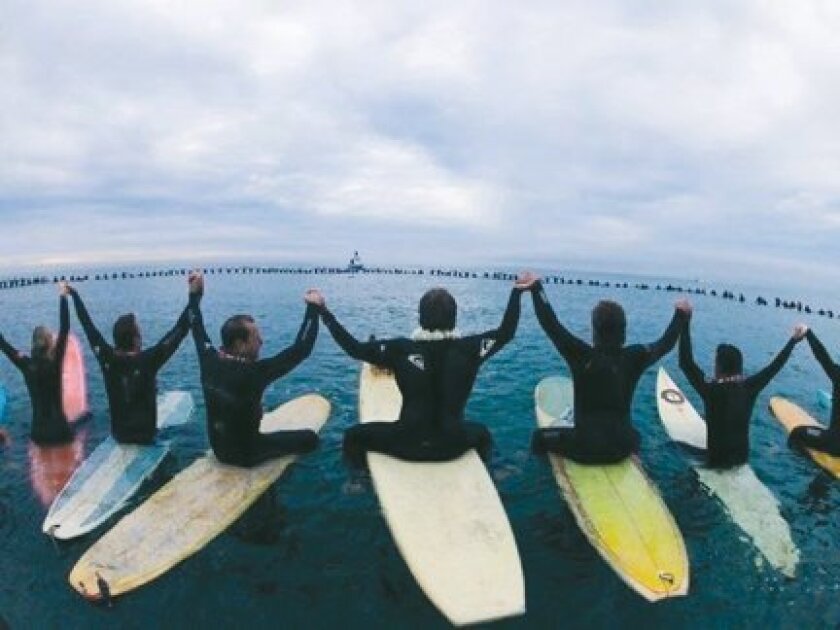 A paddle out for Theodore Kenneth Smith was held at 1 p.m. Sunday, Jan. 15 at WindanSea Beach. Smith, 52, considered by many a WindanSea surfing legend, died Saturday
afternoon, Dec. 31 from drowning after he had an apparent heart attack while surfing.
His friends bid him a fitting goodbye releasing his ashes into the sea he so loved. Smith had previously worked as a Realtor with Team De Jourday at Coldwell Banker La Jolla, and had been employed with the Hyatt Aventine at the time of his death.
---