Pacific Sotheby's Realty office opens in La Jolla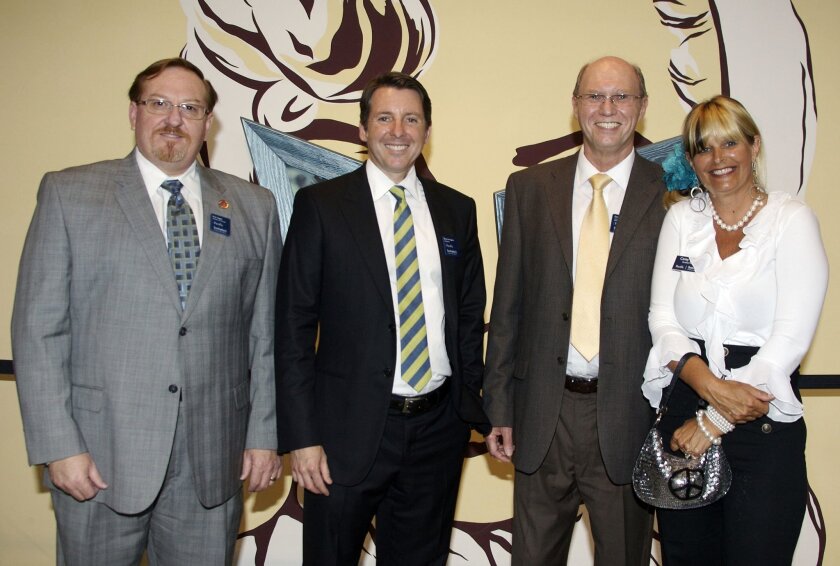 Those doing business with the new La Jolla office of Pacific Sotheby Realty will get something extra there — international exposure.
"The brand really speaks for itself; it's an internationally known symbol of quality and expertise," said Brian Arrington of Pacific Sotheby's Realty. He and wife Colby Monet Arrington recently opened a Sotheby's branch office in the Wall Street Building at 7855 Ivanhoe Ave., #110.
"If anybody lists their home with us, they're truly going to have global exposure, much more so than any other company comes close to offering," said Arrington.
The company's website,
www.pacificsothebysrealty.com
, stresses that its agents aren't "one transaction" agents, but are "trusted advisors for life" who understand the secret of success is building lasting relationships with clients.
"Many of our agents have become an important part in the lives of their clients, not only helping them with their real estate transactions but with the transactions of their children as they grow up and start families of their own," according to the website.
The new La Jolla branch is one of five in San Diego, which are all managed by Carey Guthrie, Pacific Sotheby's Realty general manager.
Guthrie said their San Diego realty firm was singled out by the high-end auction house as a new franchise location. Guthrie noted there are also Pacific Sotheby's Realty branches in La Mesa, Pt. Loma, Mission Hills and Coronado.
Having contracts with companies around the globe has decided advantages.
Said Guthrie: "With buyers out there, we have the inventory. If you're a seller, we're the only ones who can give them that maximum exposure — and that's where we shine."
For more information about Pacific Sotheby's Realty in La Jolla call (619) 944-8009.
---