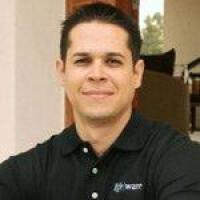 Otto Benson
Latest from this Author
Home theaters are more than just an of-the-moment home trend; home entertainment systems have been evolving for most of our lifetimes.

What exactly makes a smart home "smart"?

Have holiday travel plans over the next few weeks?

Apple Music has had its share of bumps since its launch, losing some fans with the automatic U2 downloads (which were a difficult to both acquire for some and remove for others).

When it's summertime in Southern California, we tend to live most of our lives outside.

Perhaps it's the effect of Tesla's Model 3 launch and SpaceX's simultaneous Falcon 9 landing, but the high tech wave of the future has been brought into the present.

Going to the movie theater used to be the go-to social event, for family night or date night, the only place to find subtitled art house gems or B-movie chillers.

After New Year's (and the Super Bowl), we often find ourselves in a slump, waiting for spring (and the new round of movies to come out).

At Modern Home Systems, we've put together a list of greatest scores for your holiday shopping list you can find in our stores, and we've even thrown in a few "pie-in-the-sky" ideas if you're really on the hunt to impress this December.

At Modern Homes Systems, we are very excited about the latest innovations from Apple TV, which we are carrying in our stores in time for the holidays.

Some people have nostalgia for the simple Halloweens of yore, when all you needed were a couple of pillowcases—one to cut holes in for eyes and to stick over your head, one to hold candy—but we at Modern Home Systems like to celebrate the wonderful advancements that technology has made in scaring the pants off everyone, including ourselves.